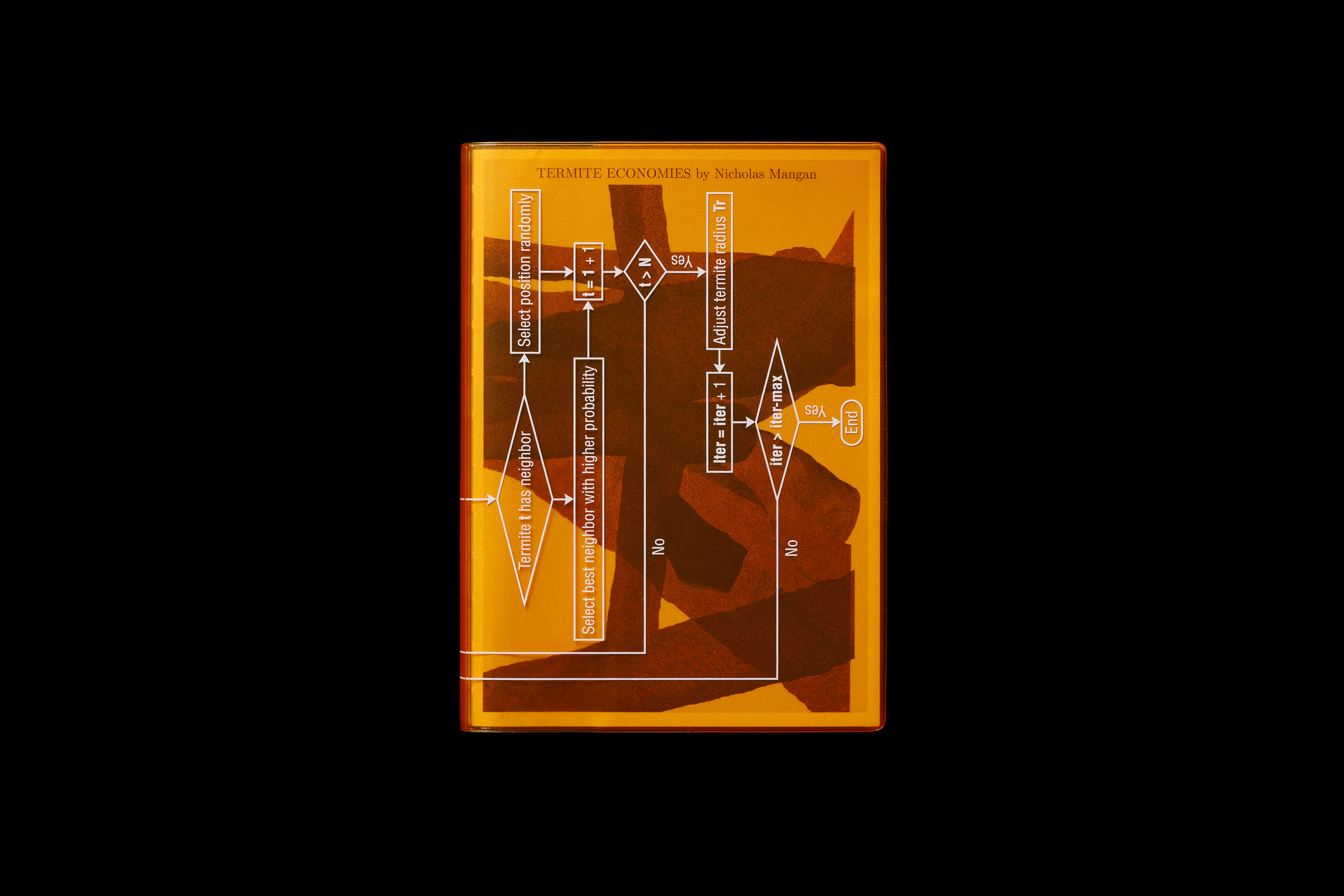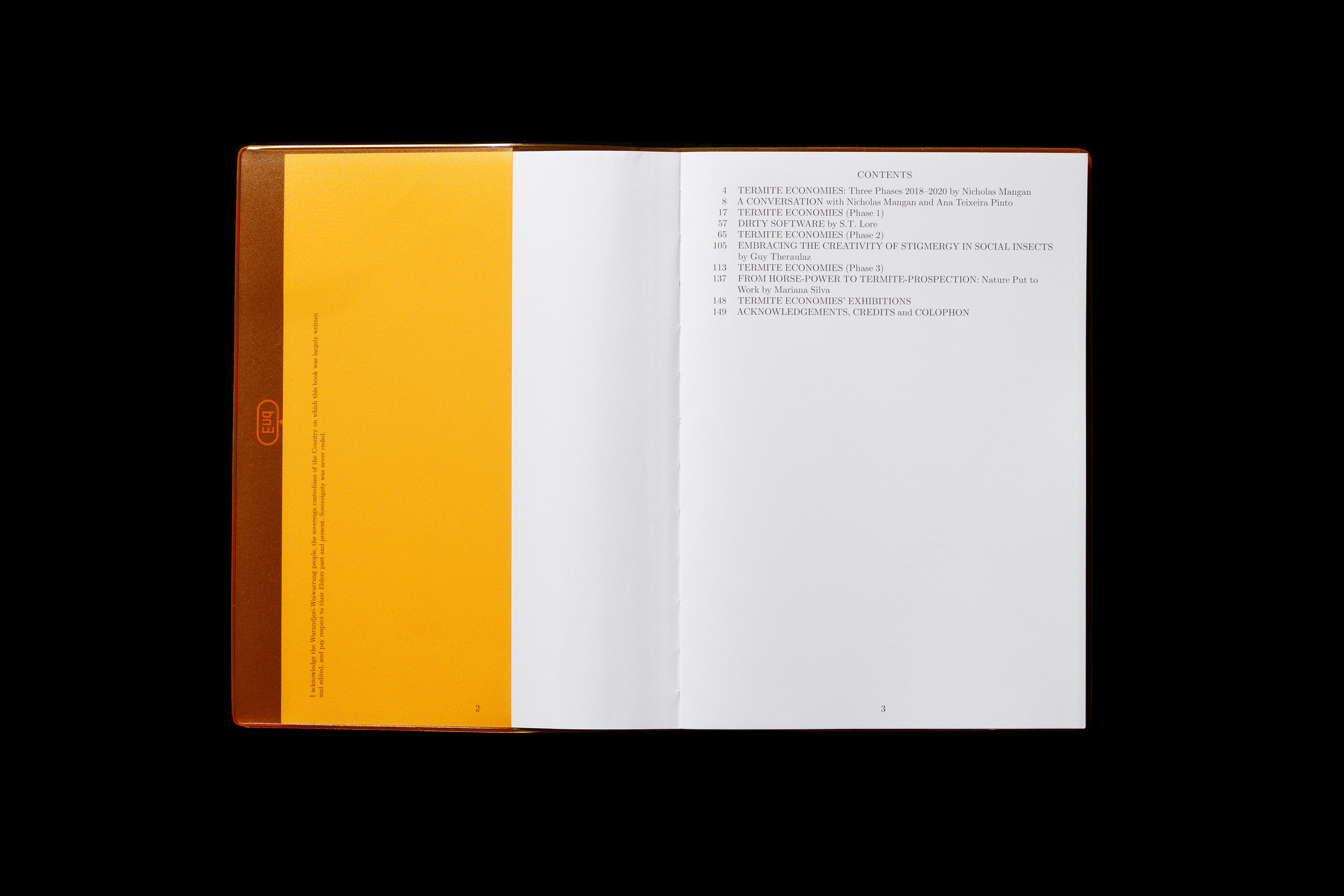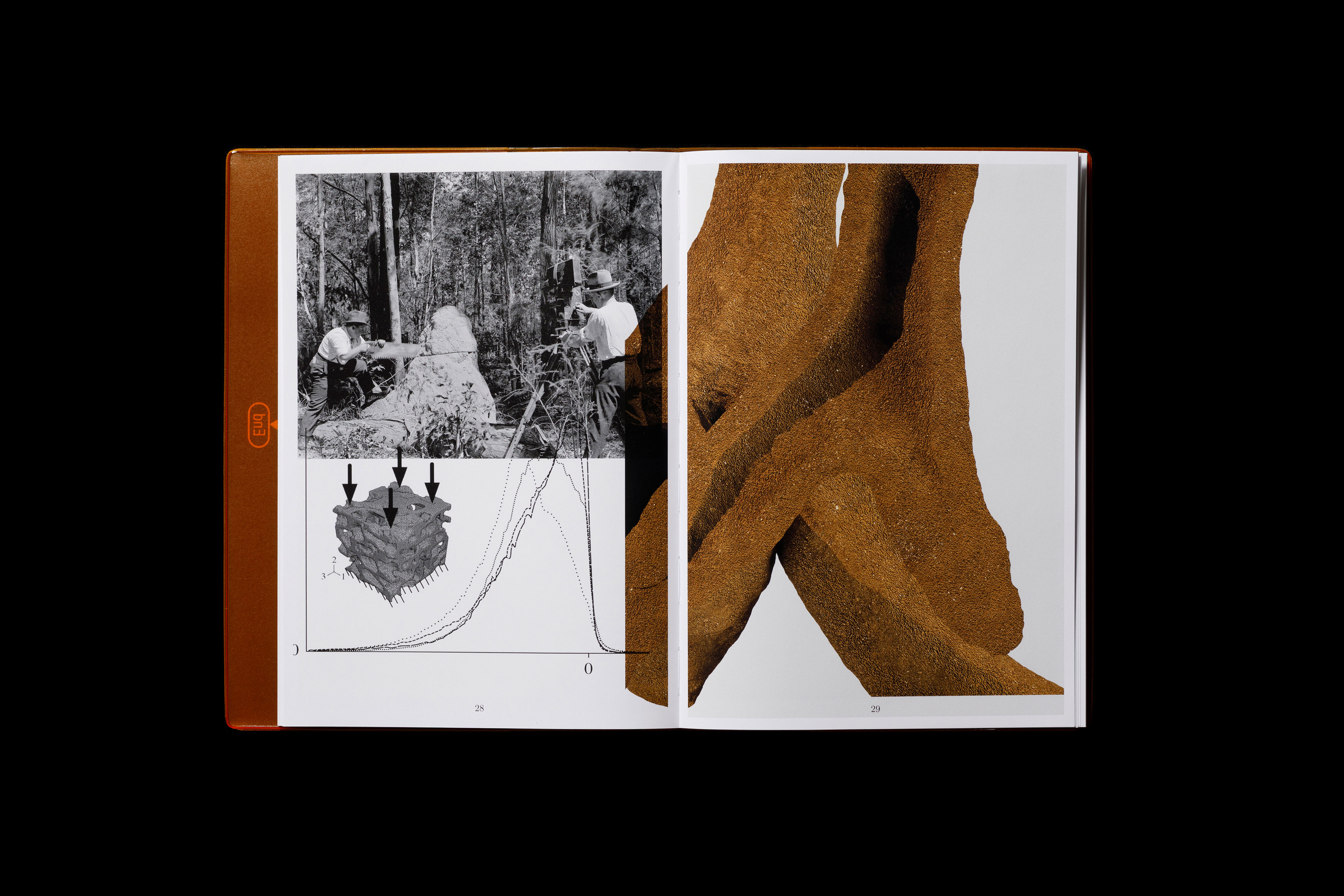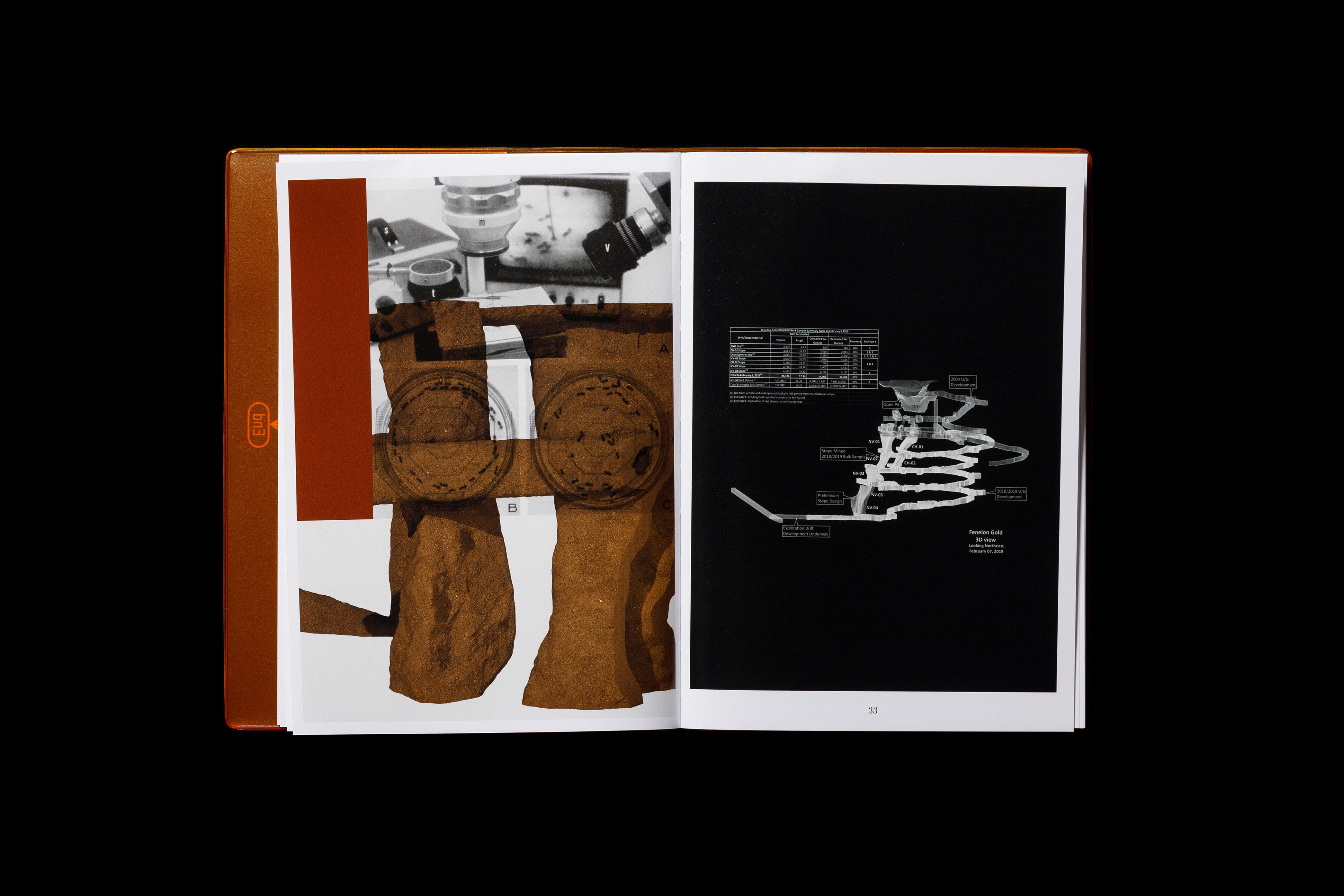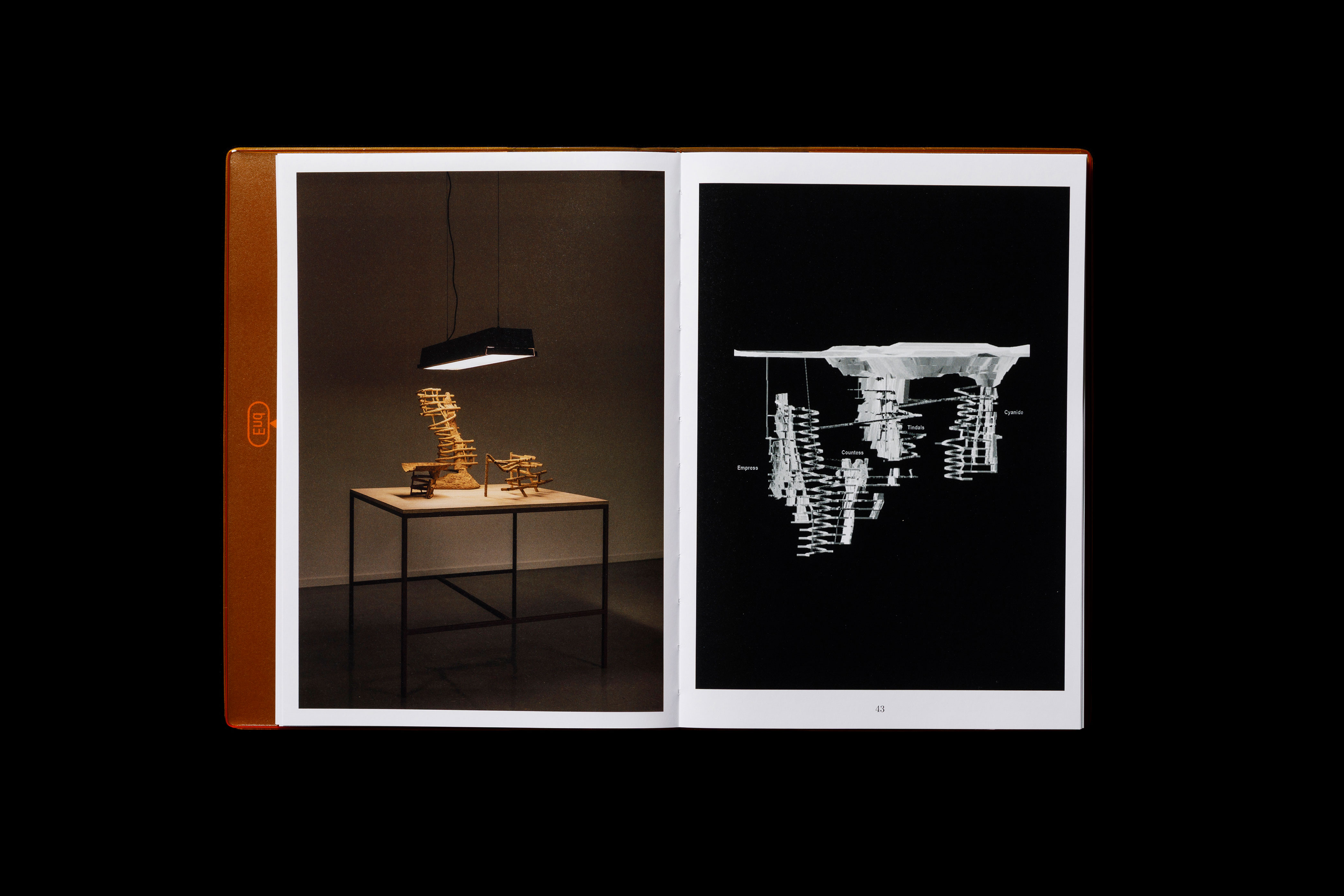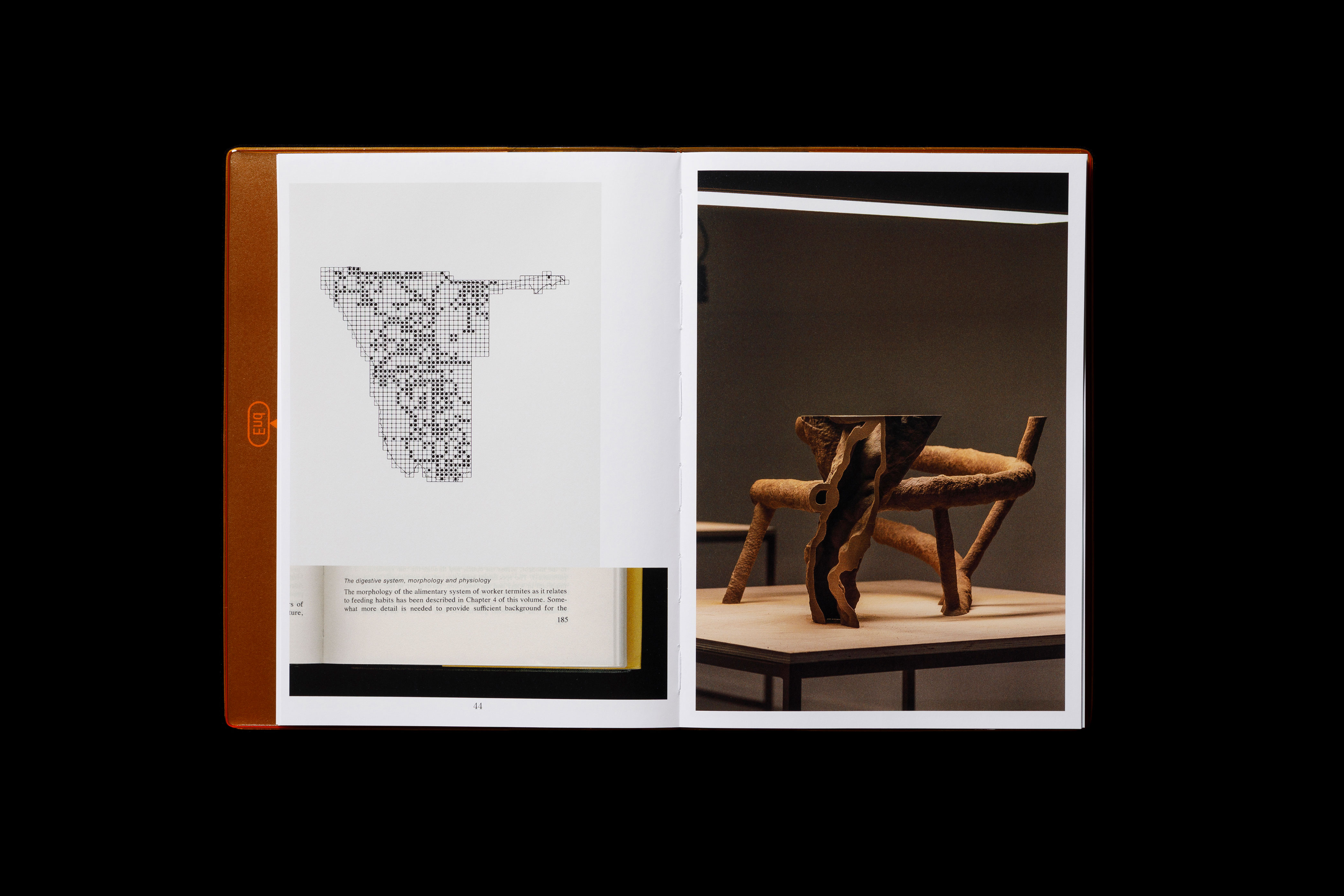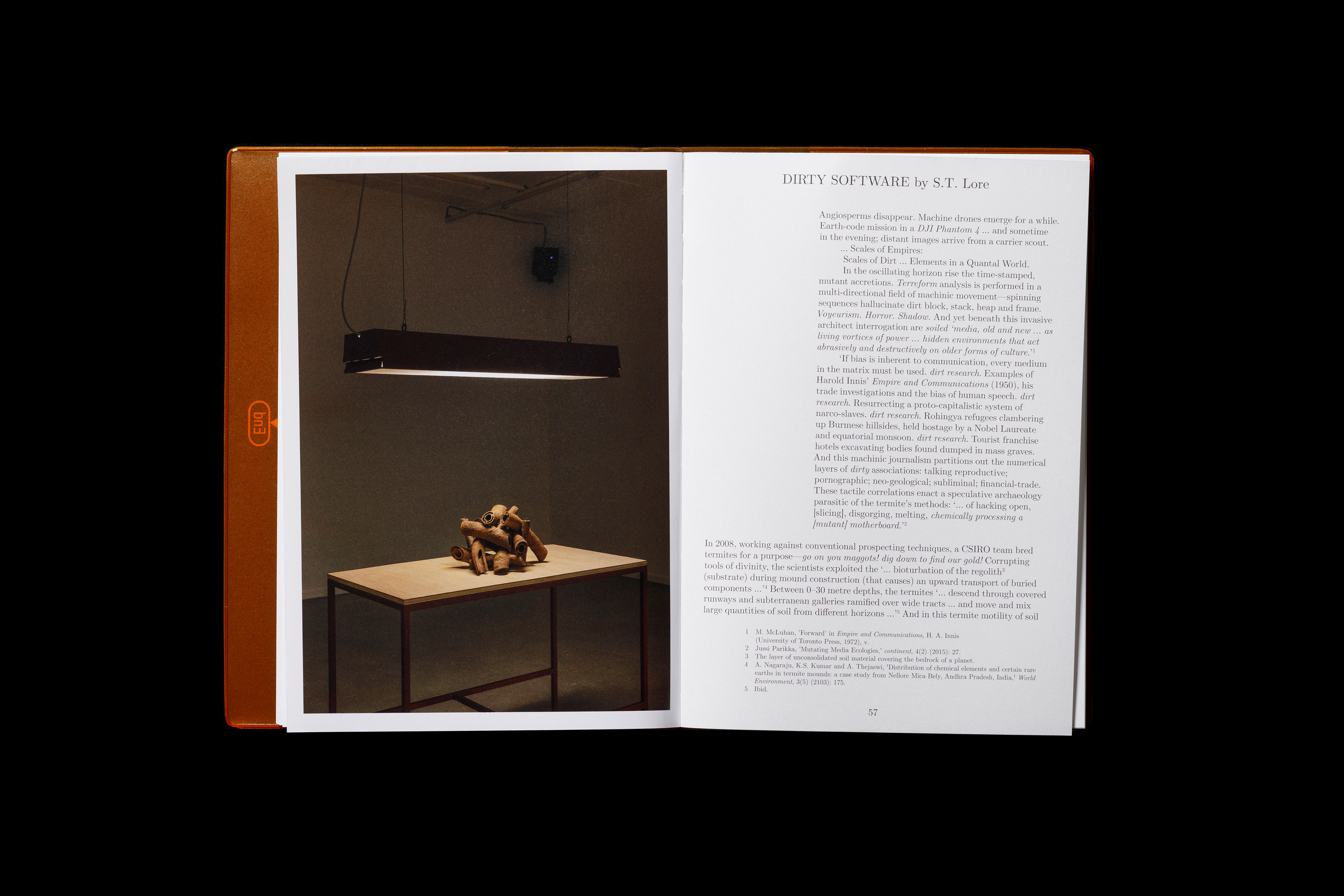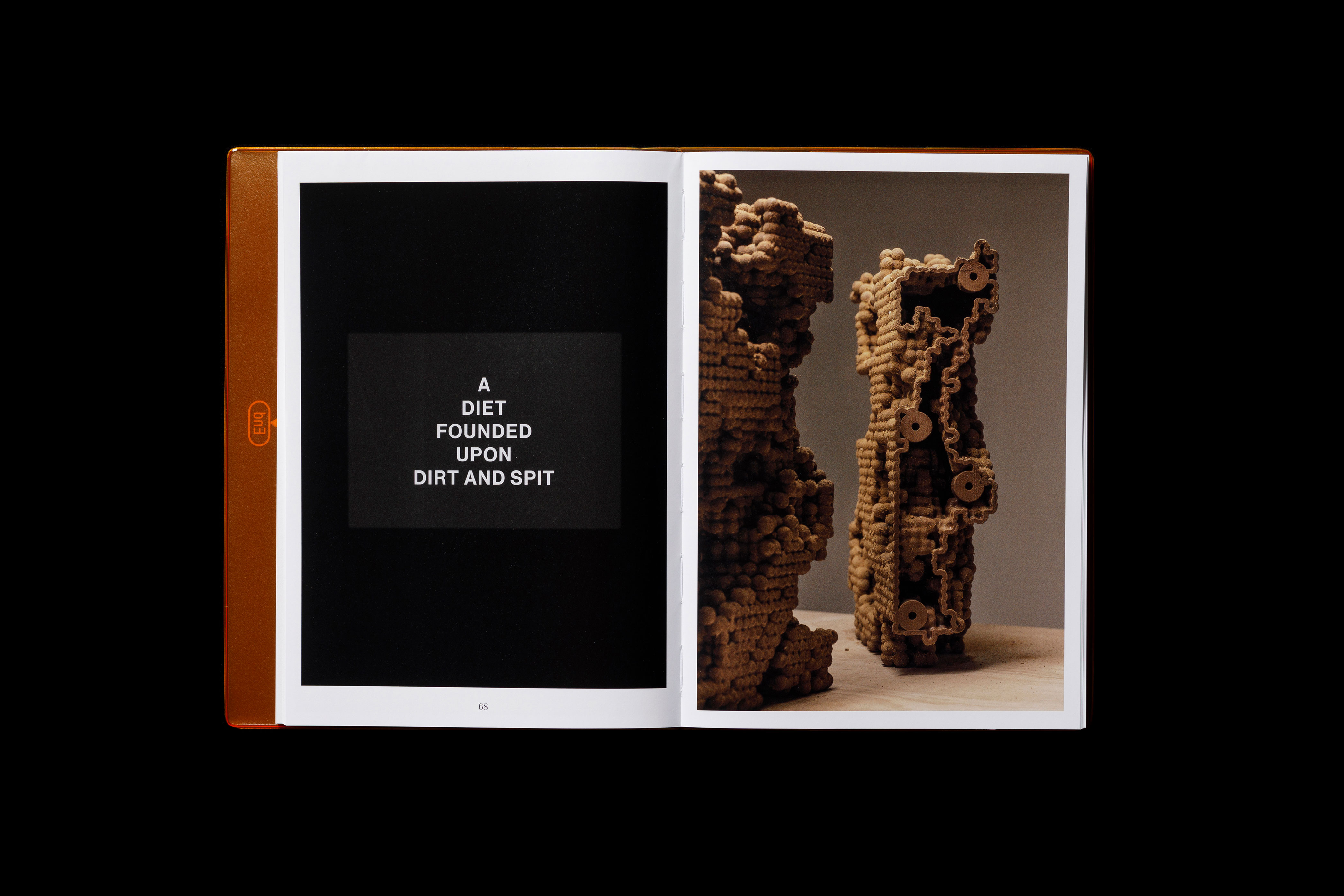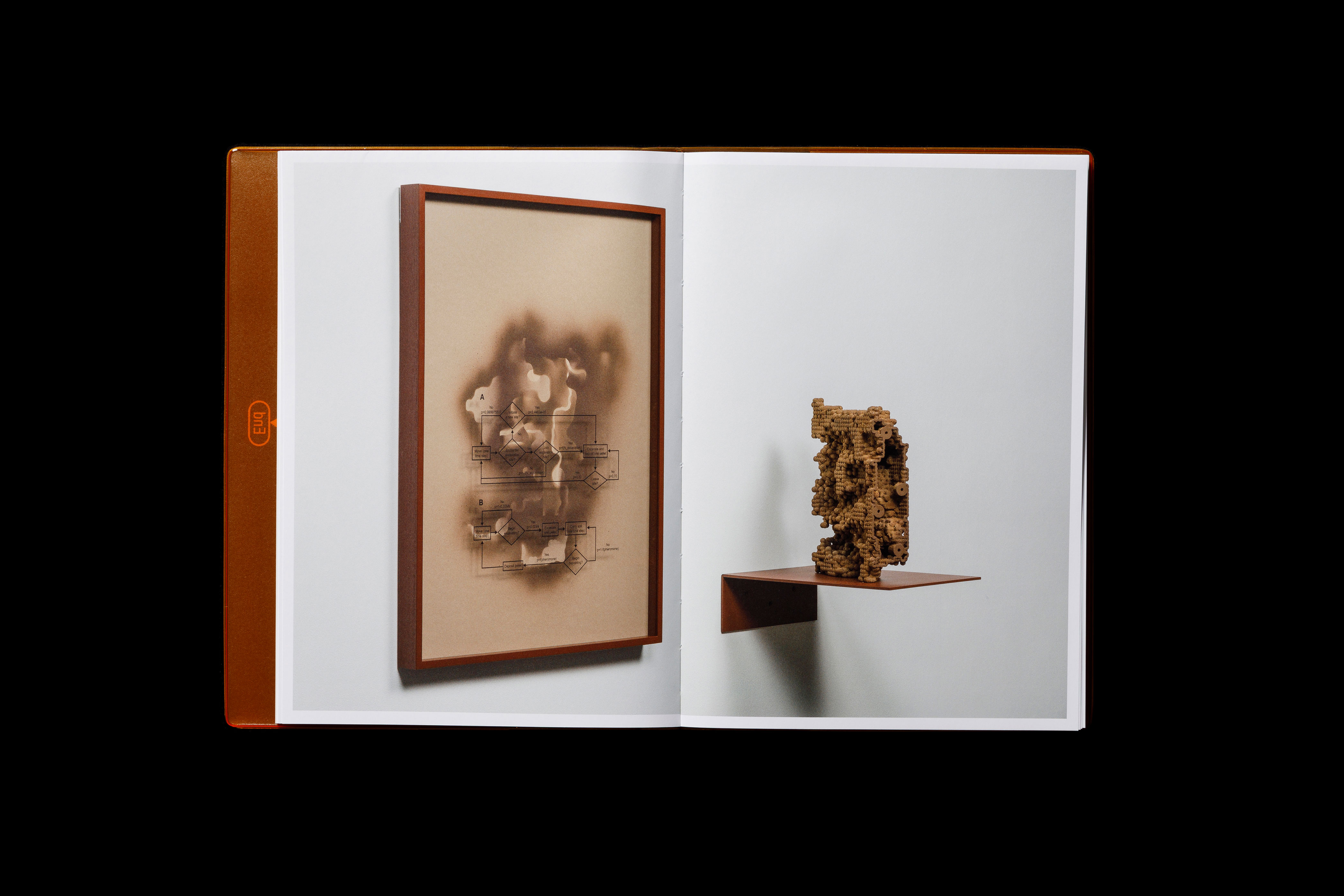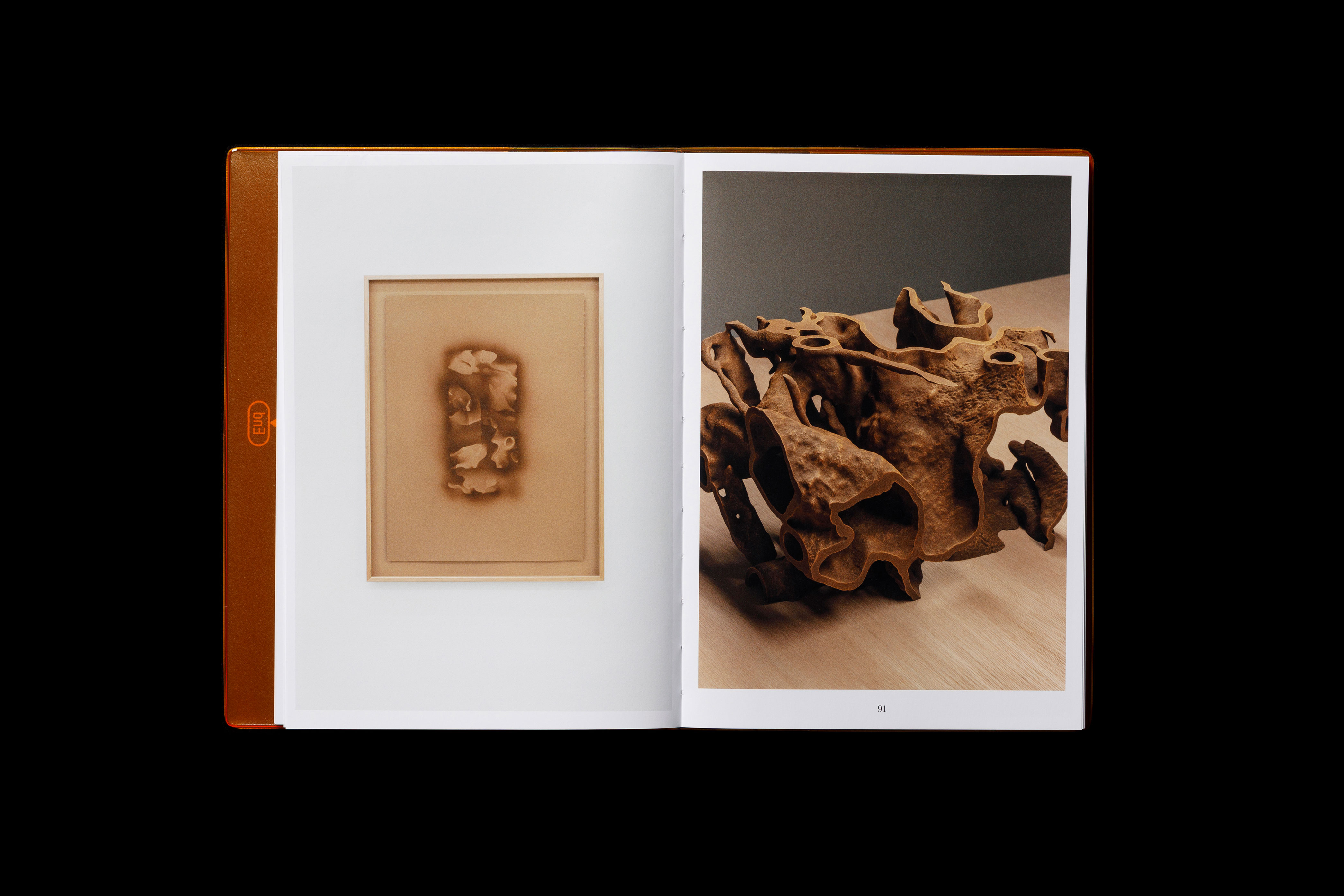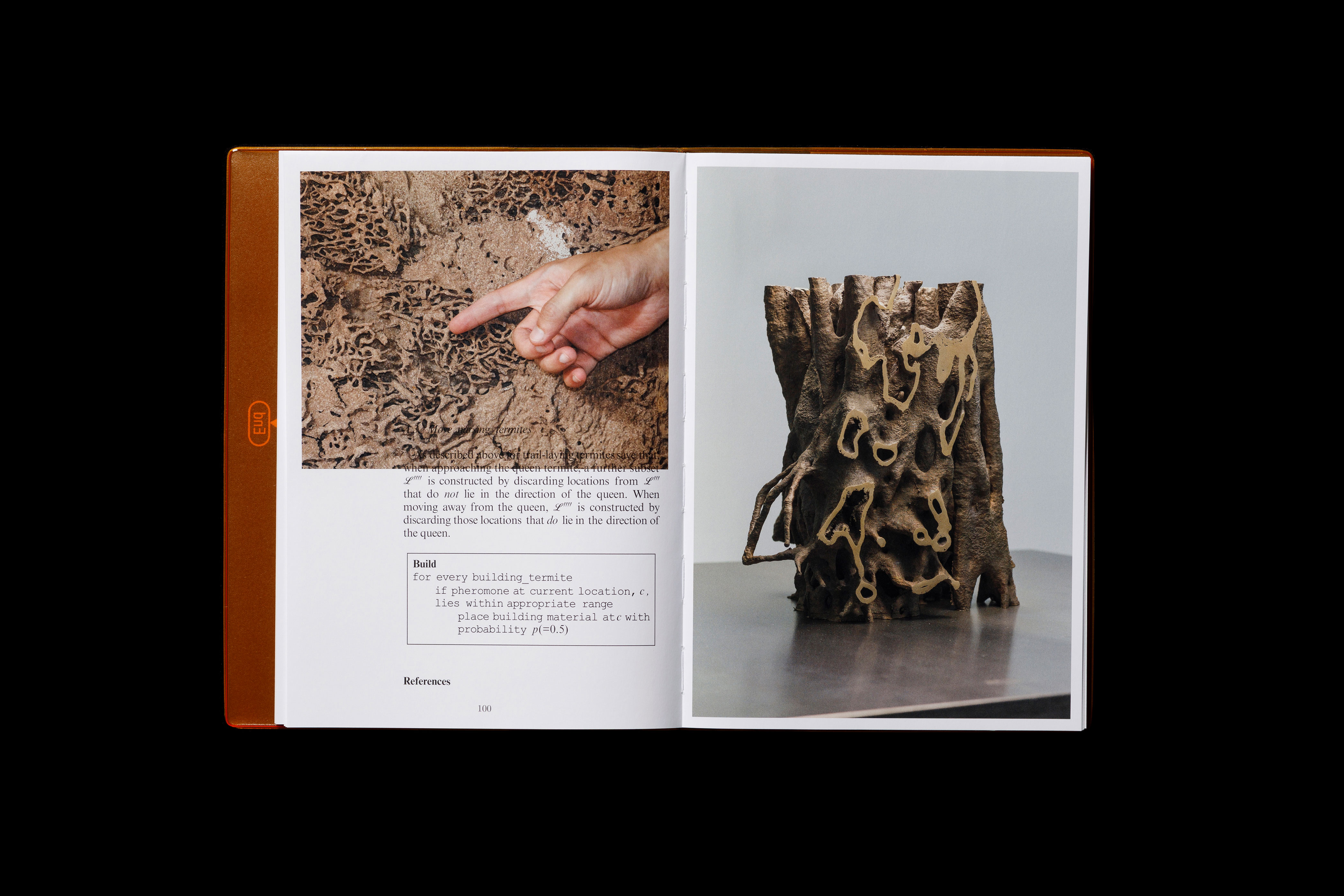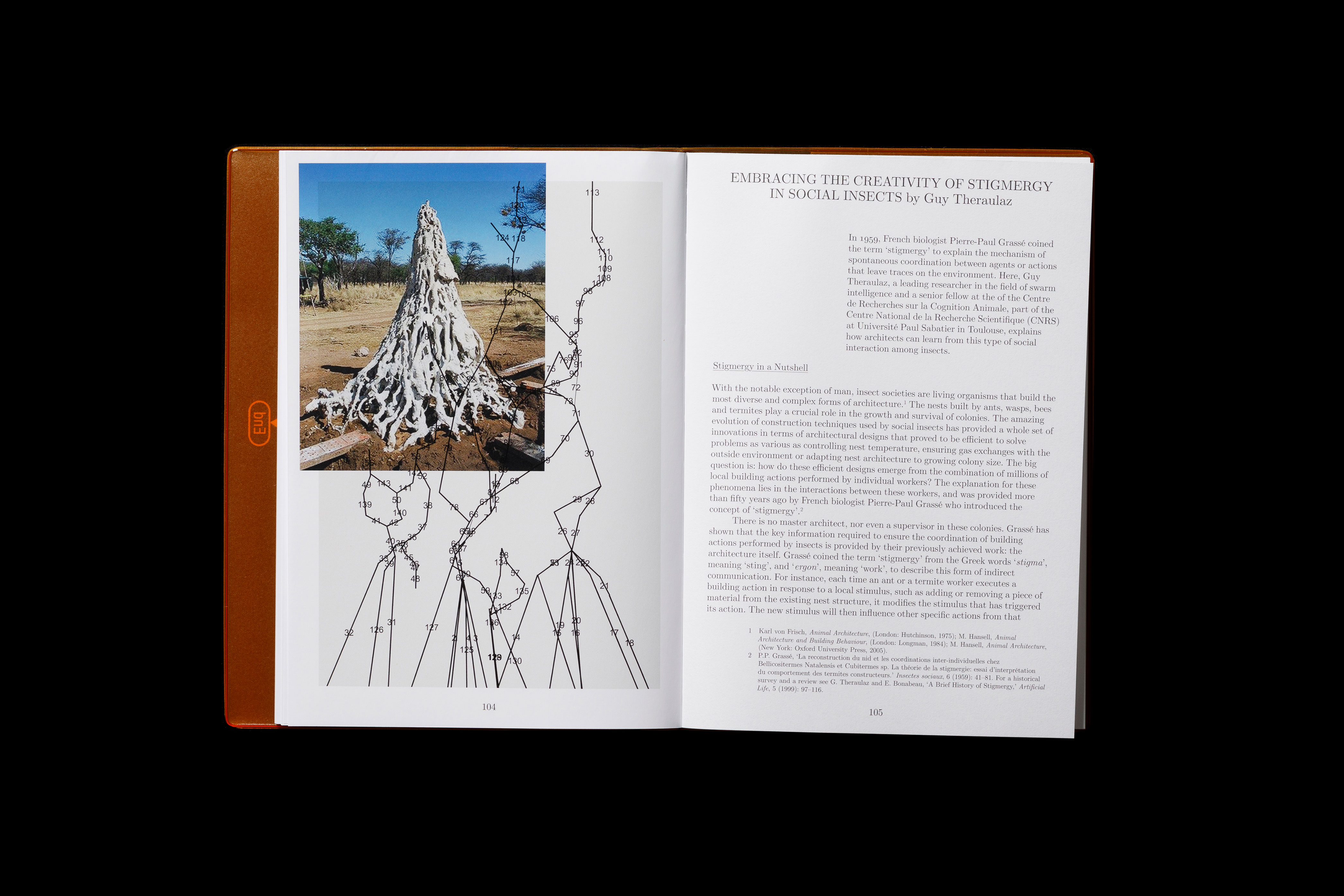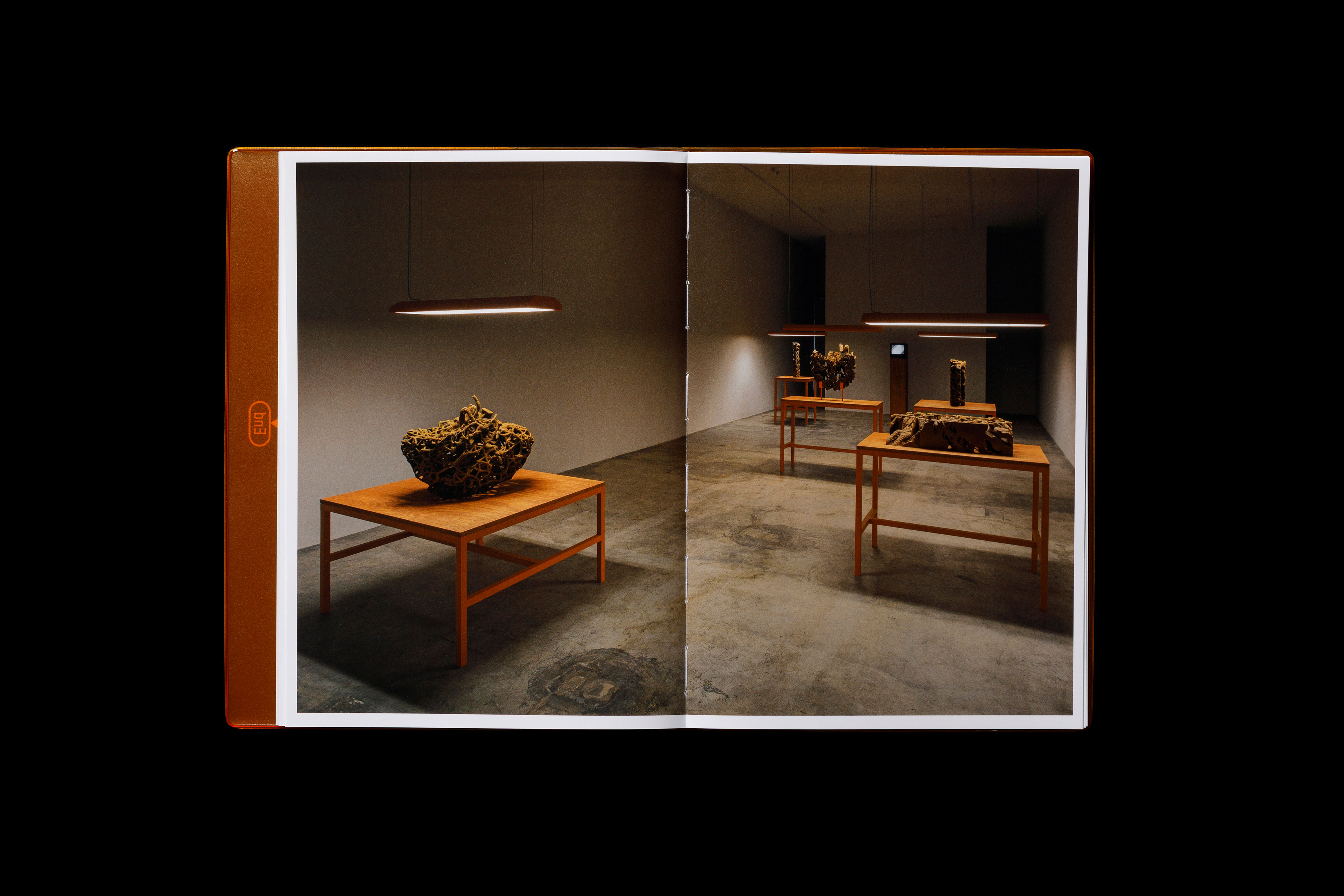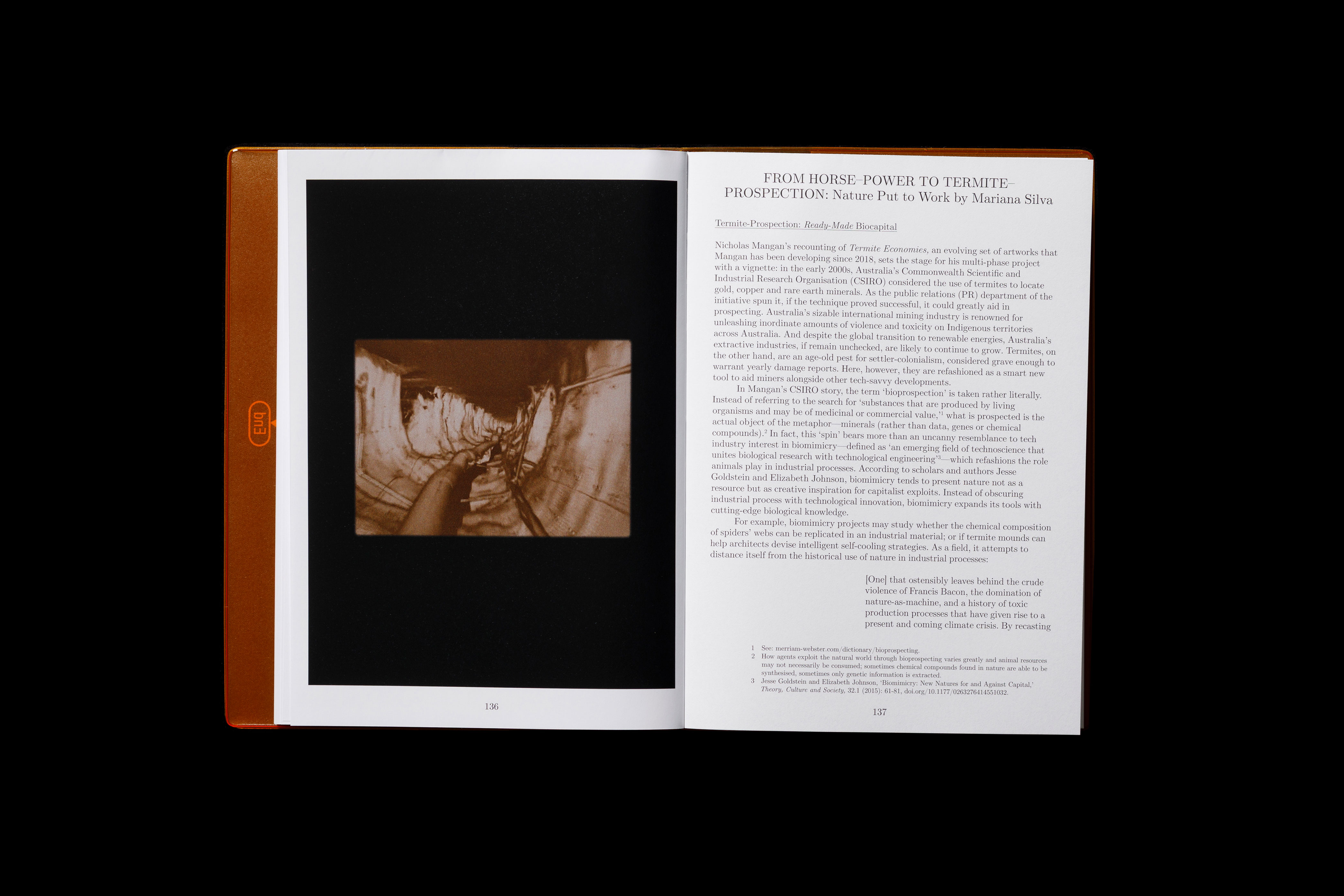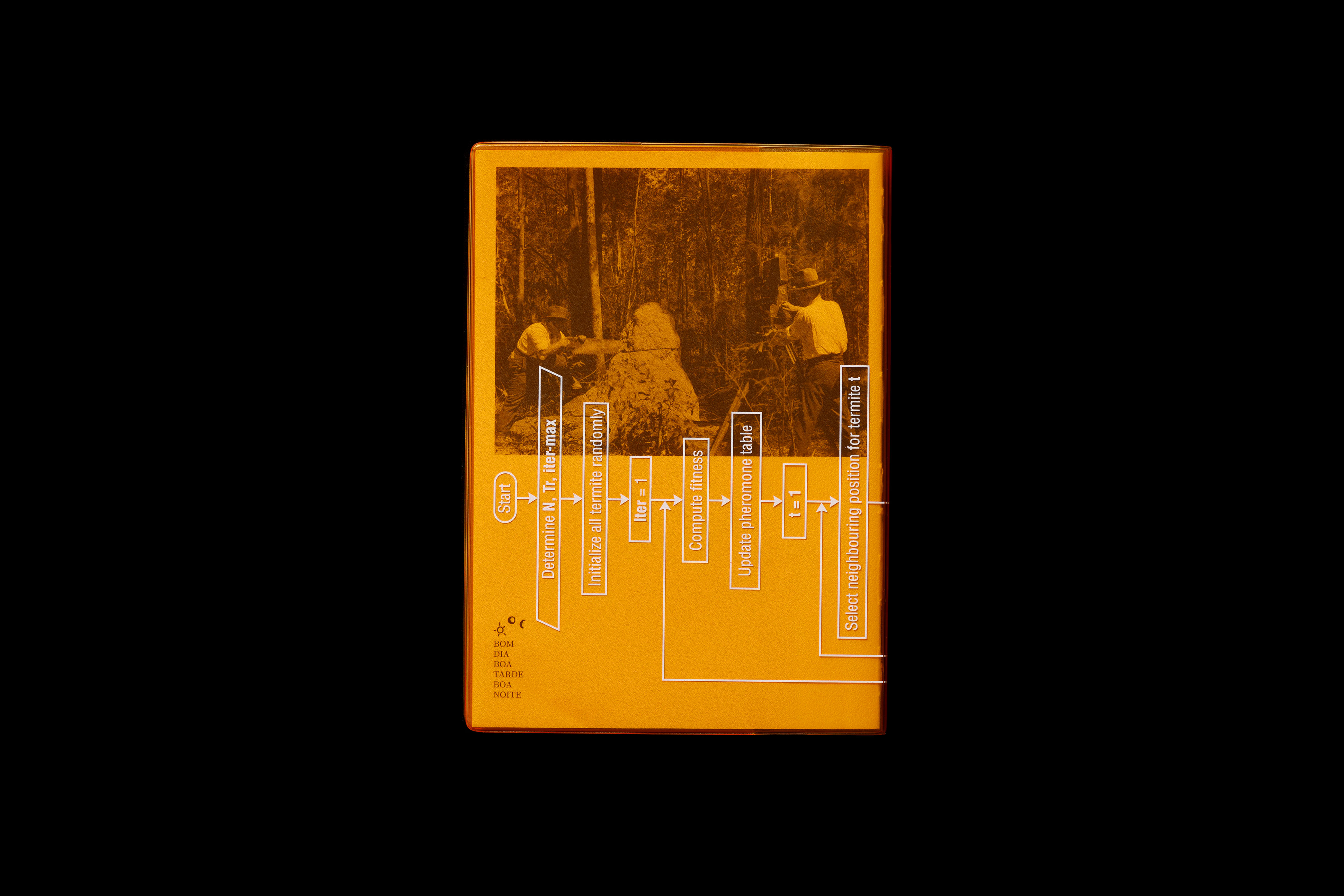 This publication assembles three phases of Termite Economies, a major series of artworks produced by Mangan between 2018 – 2020. In Termite Economies (Phase 1), Mangan researched an anecdote that termite abilities might one day lead humans to gold deposits. Phase 2 explored termite eusociality, pheromonal communication, building behaviour, biomimicry, superorganism and swarm intelligence. Phase 3 deployed termite collectivism as a speculative model for rerouting human neural pathways. Within each phase, Mangan developed specific methods to explore these phenomena formally, spatially, and through moving images.
The book presents each phase in the order of the exhibition series. It includes process and research photographs, diagrams, installation and detailed imagery. It includes an essay by Artist Mariana Silva, a fictional text by writer ST.Lore, a conversation between Mangan and cultural theorist Ana Teixeira Pinto, and a republished essay by Dr. Guy Theraulaz Research Director Member of Team CAB: Collective Animal Behavior Center for Research on Animal Cognition, CNRS.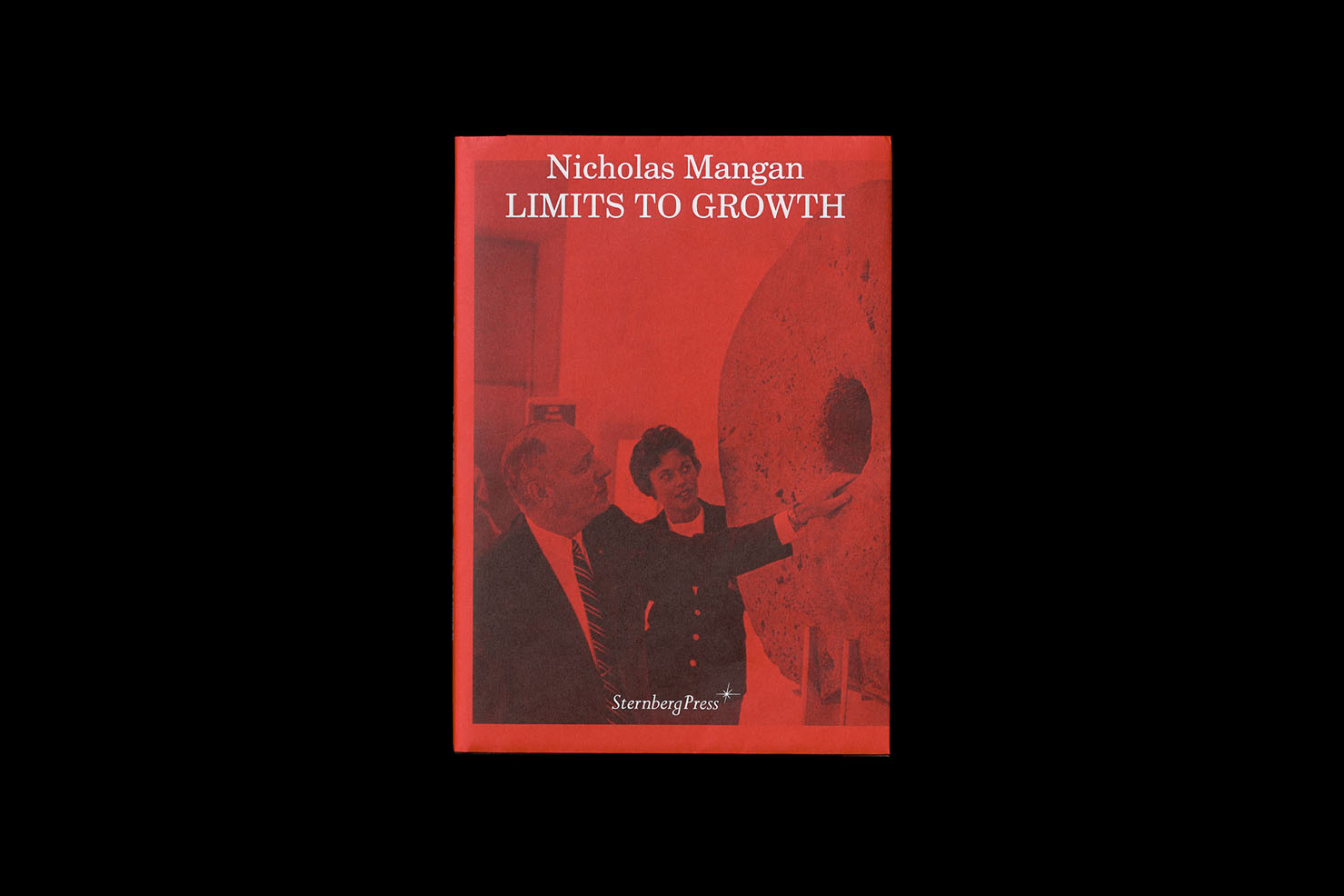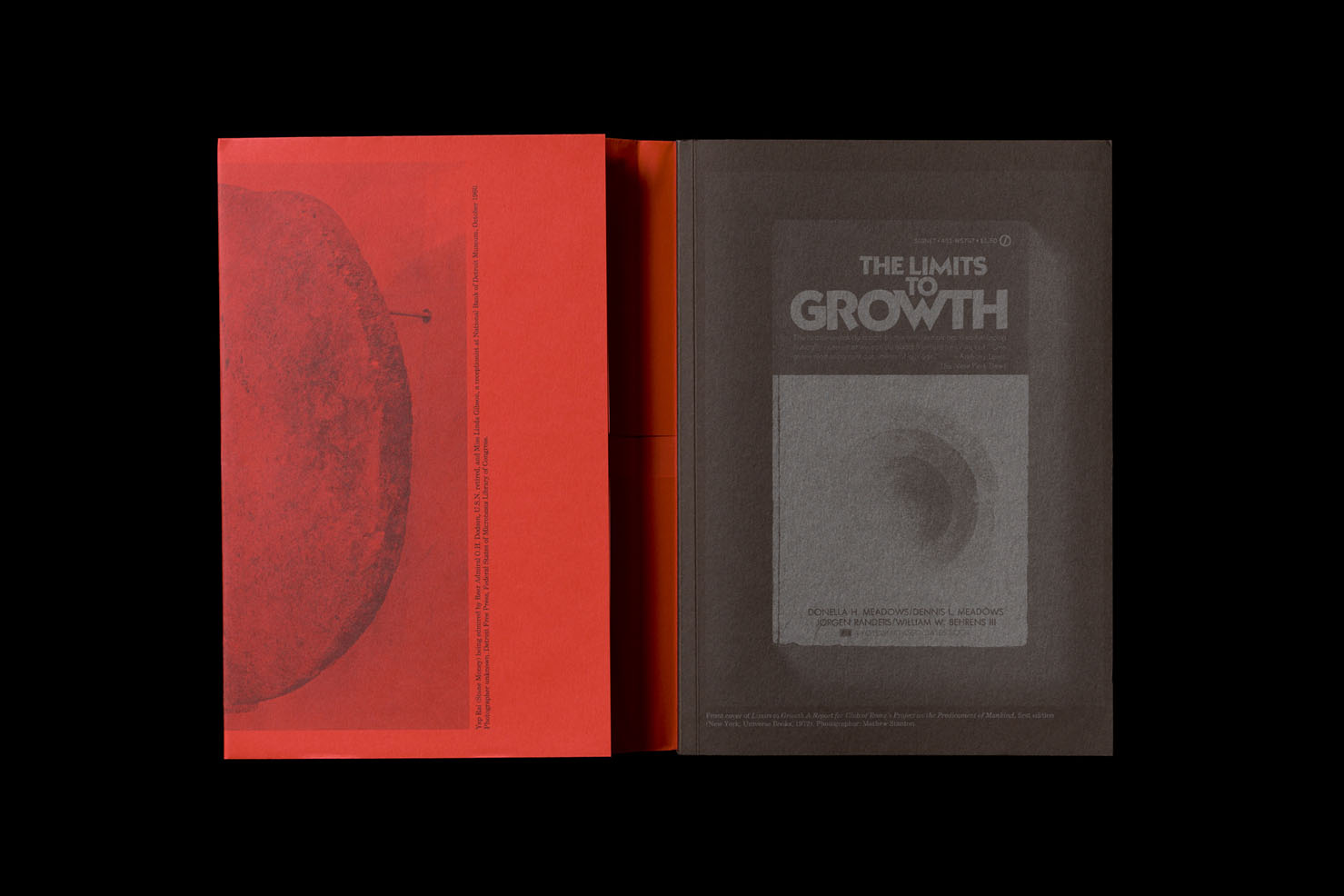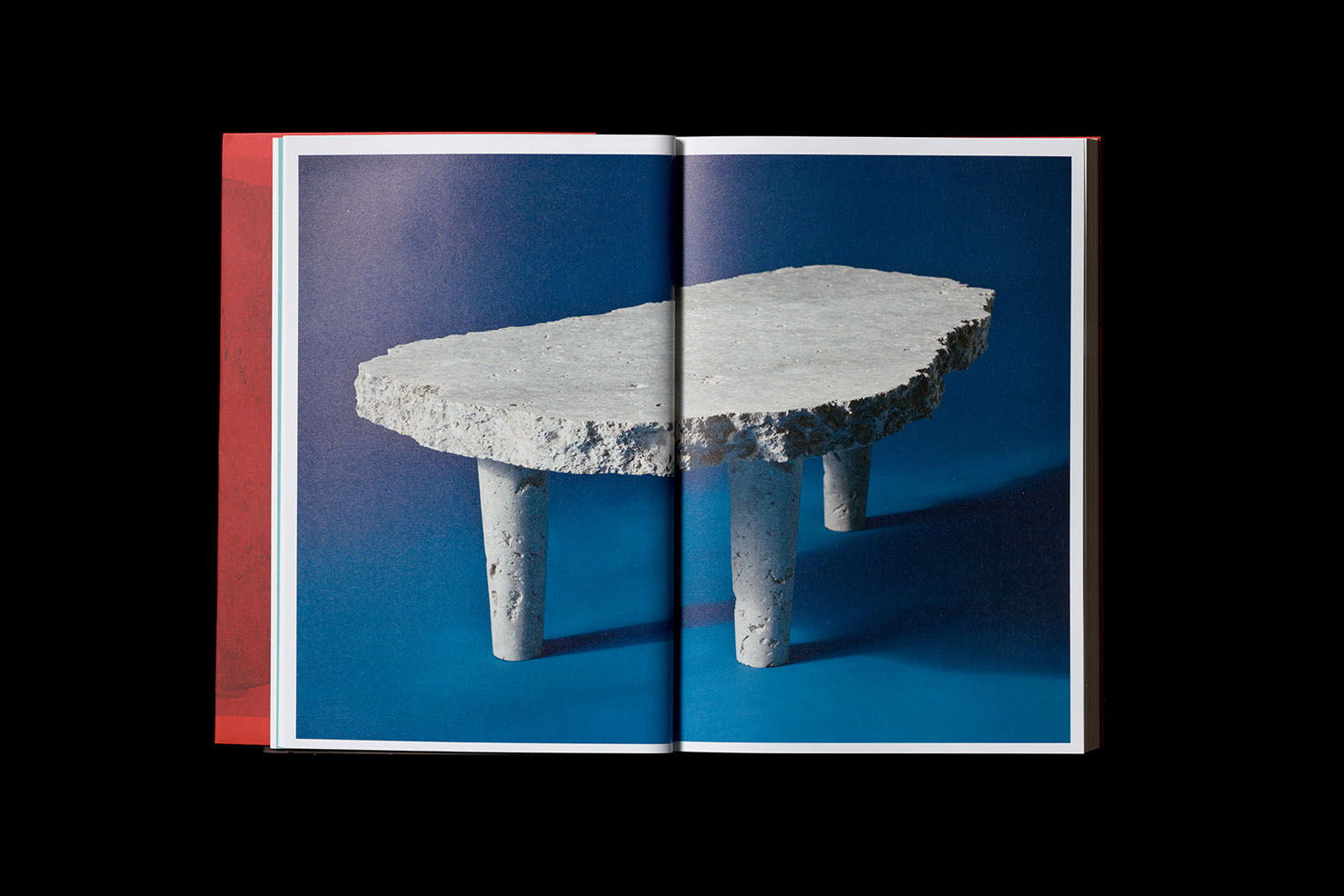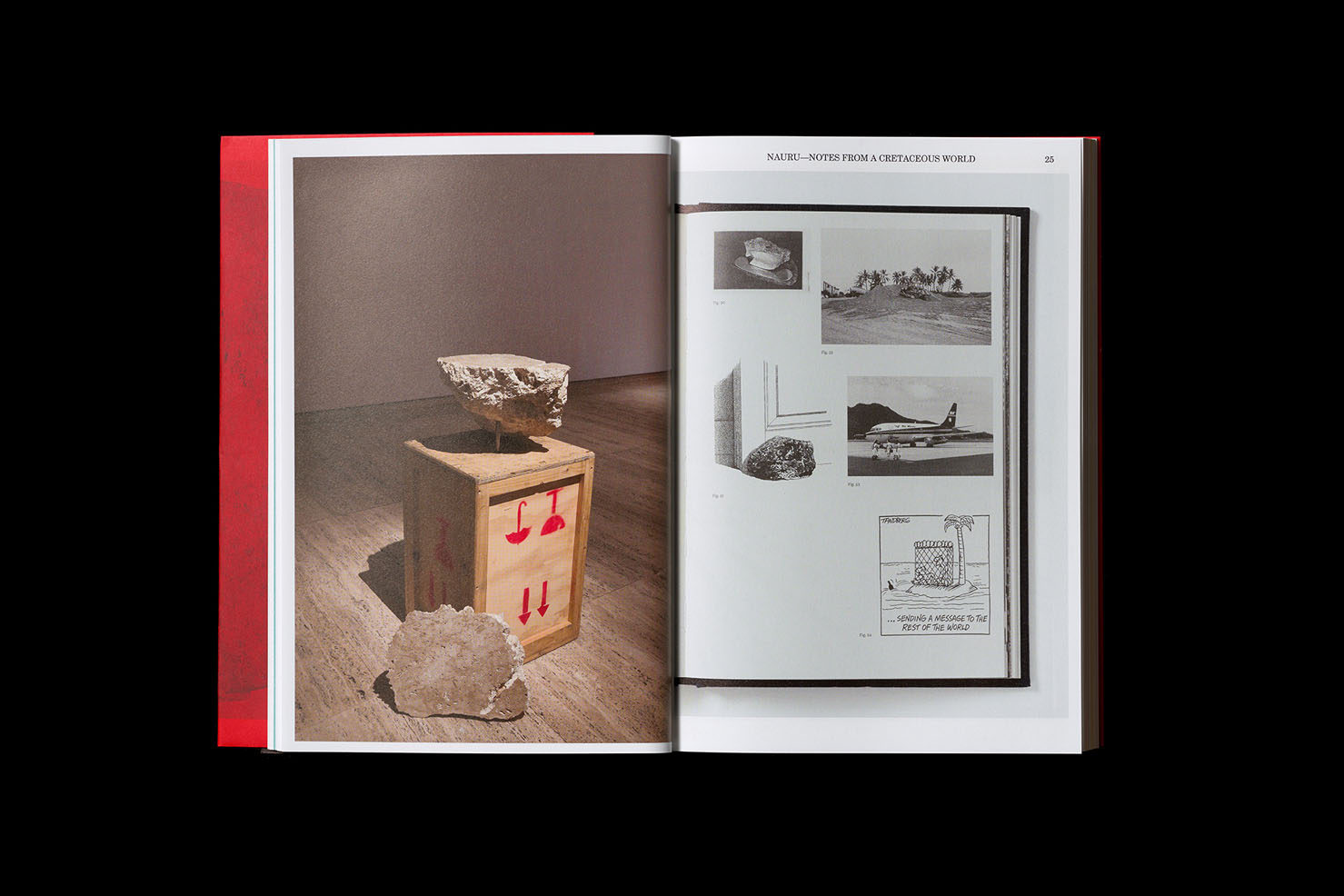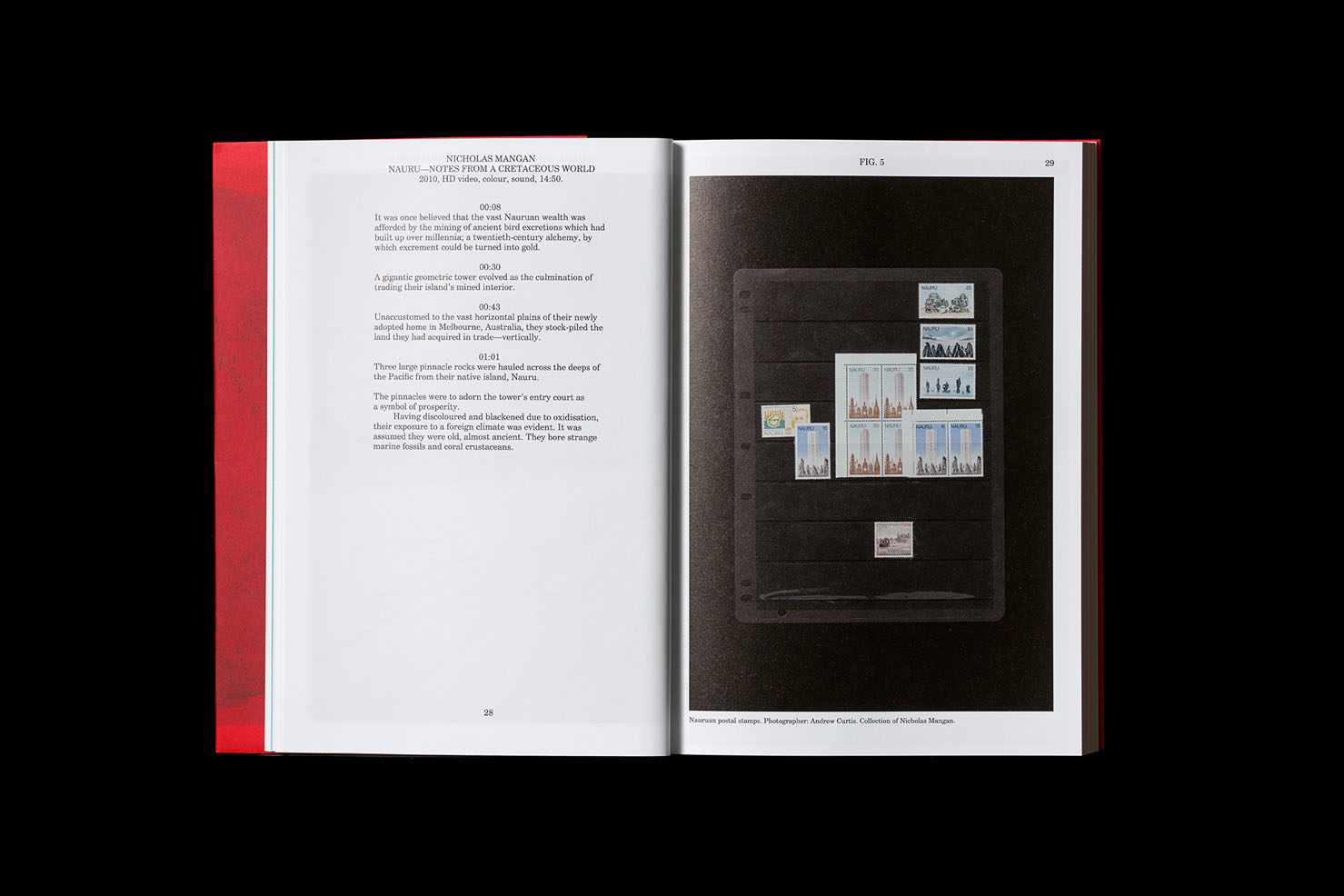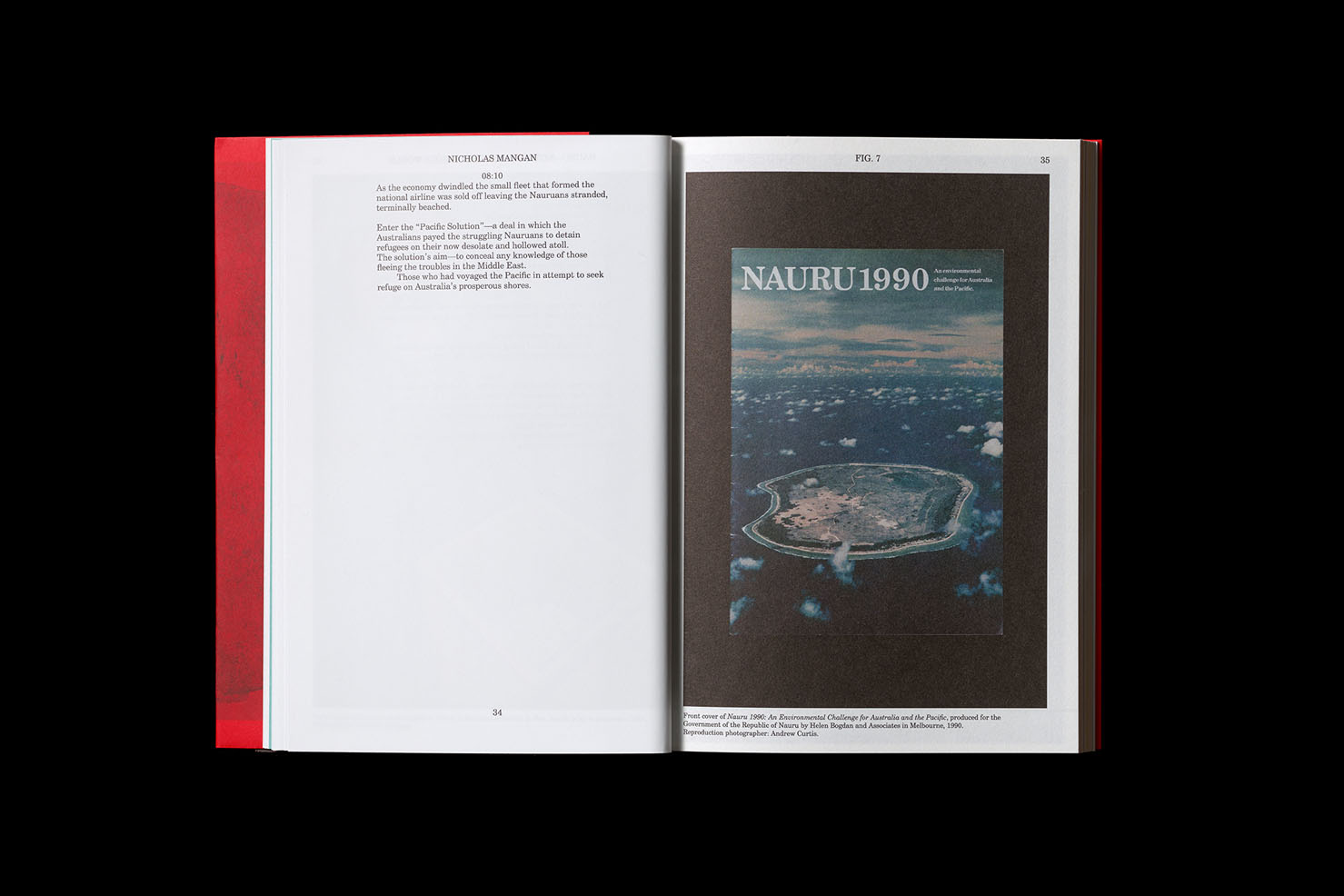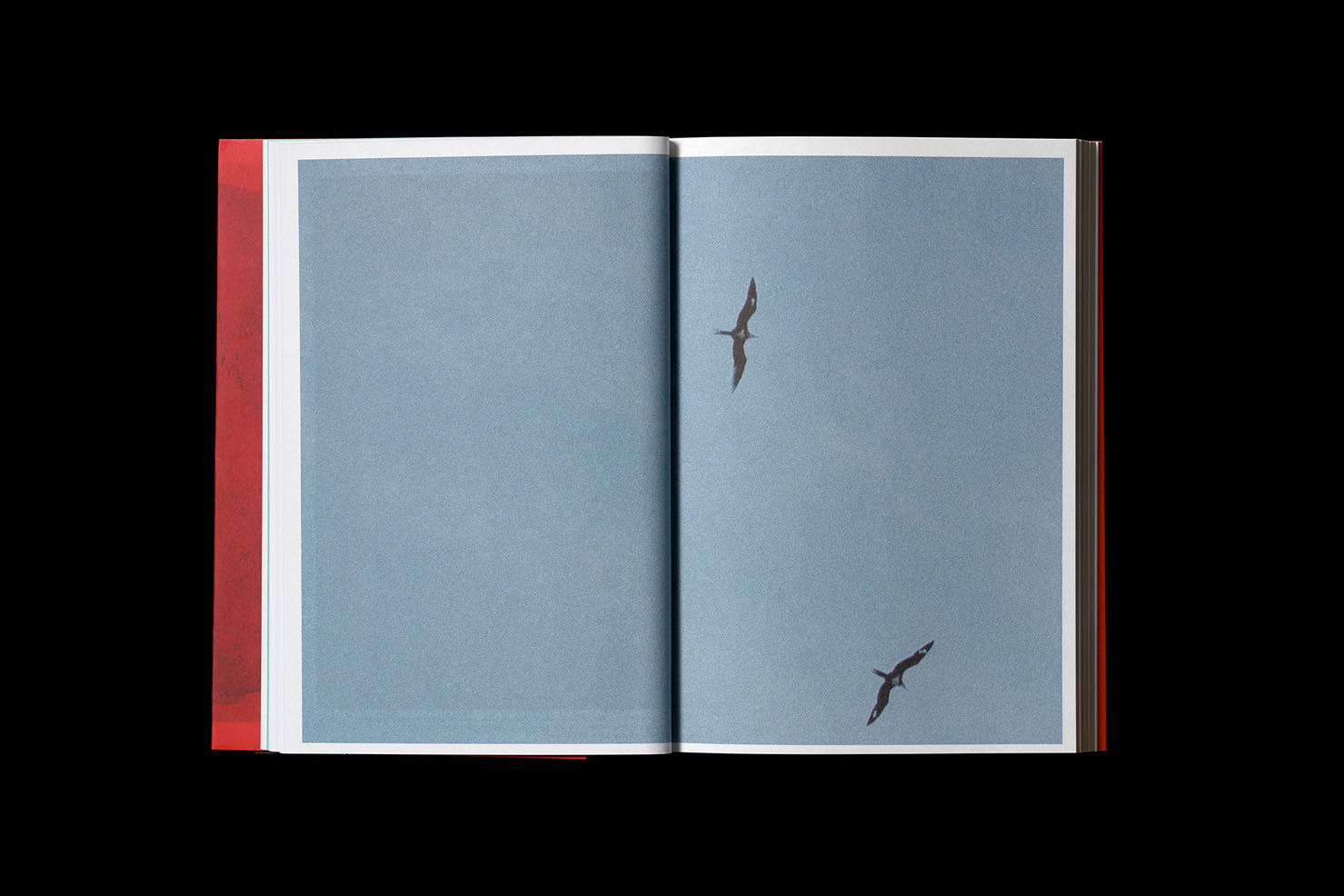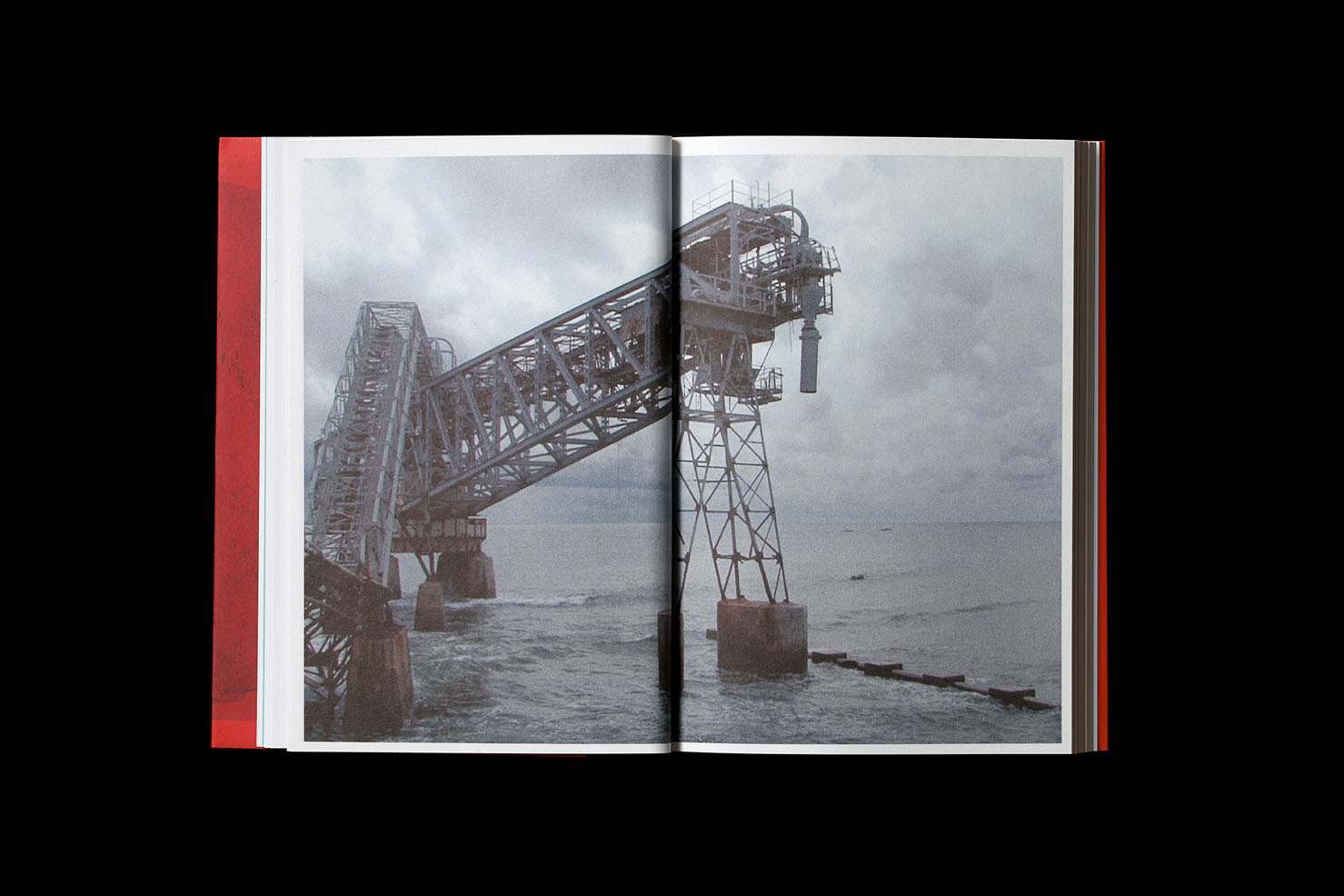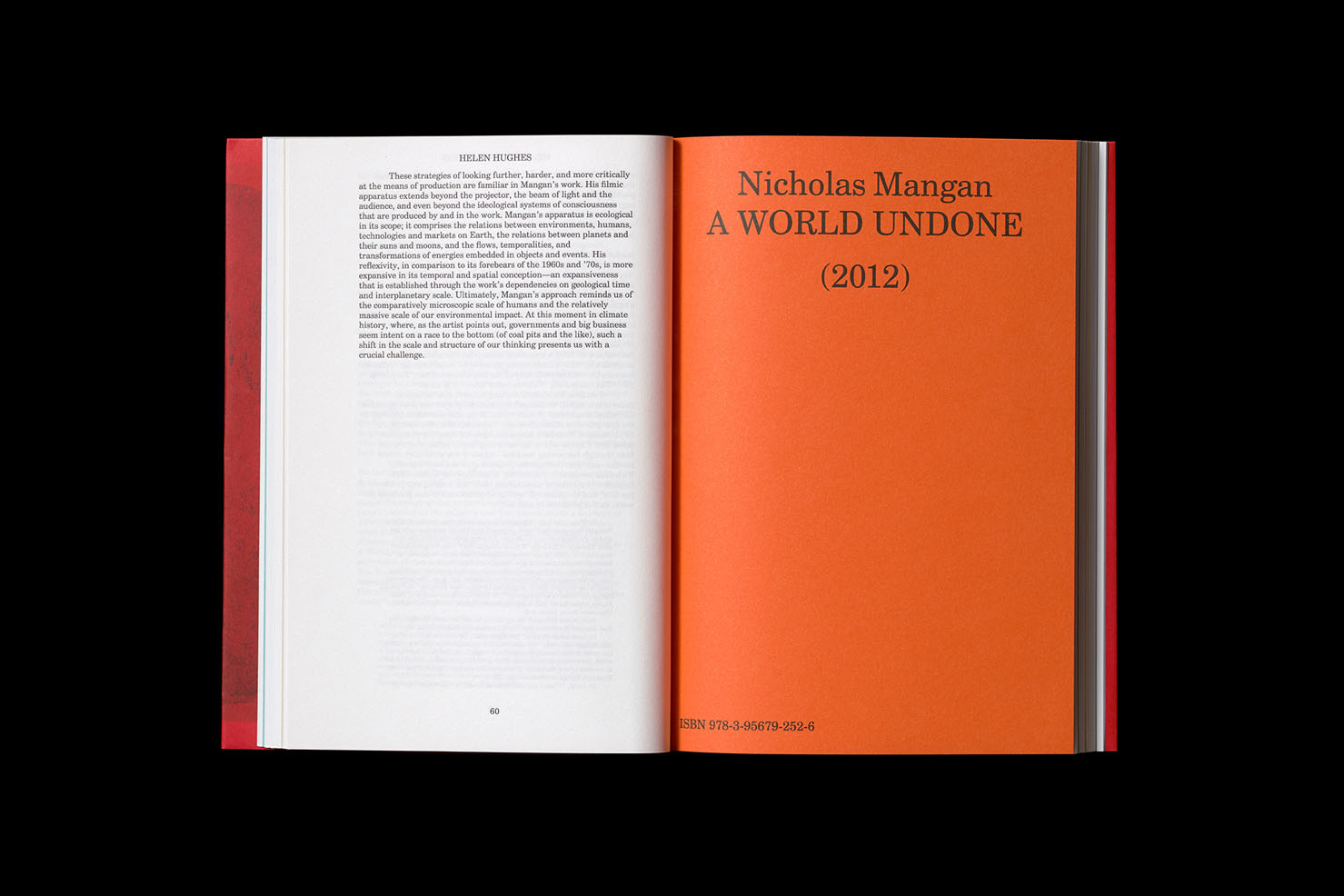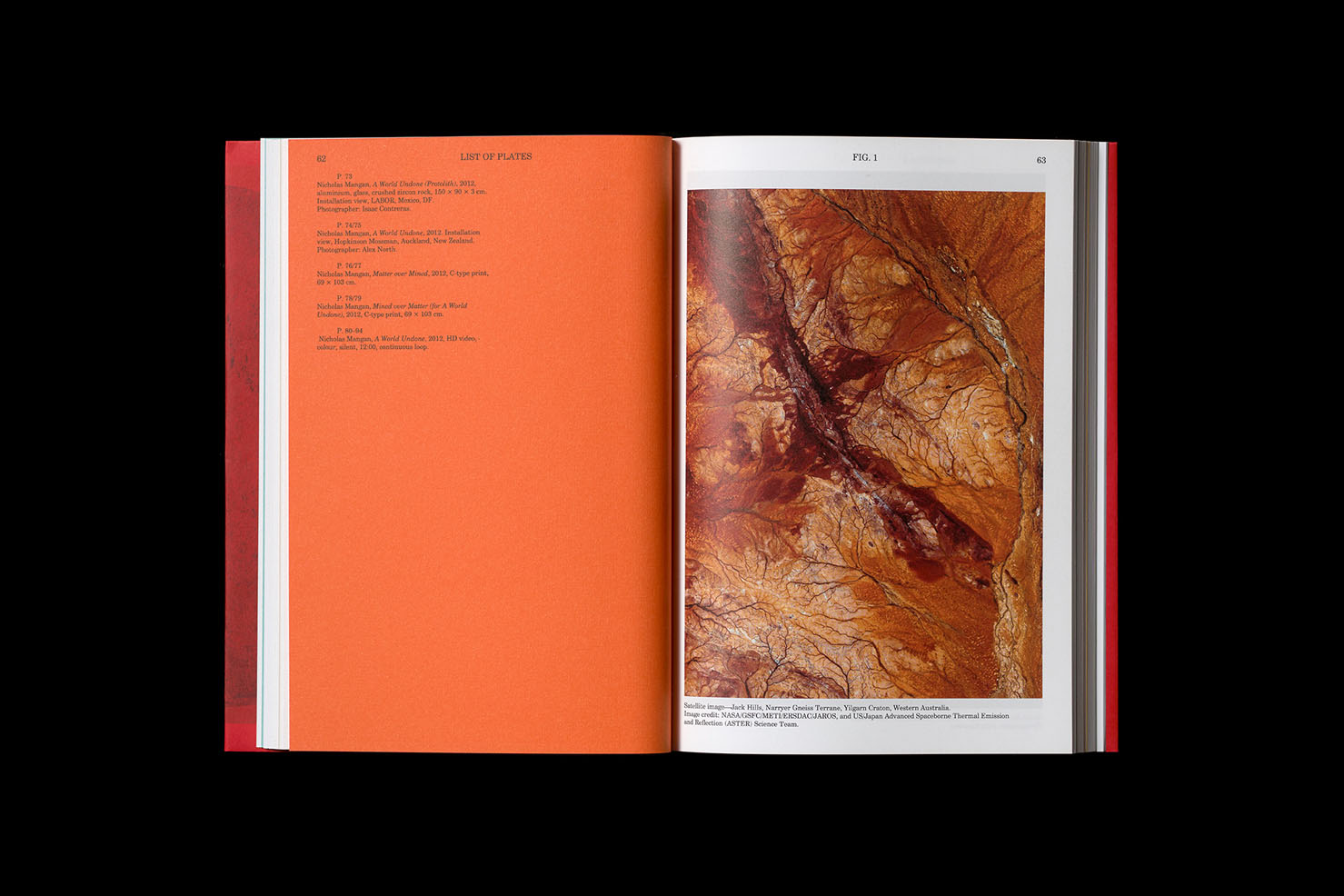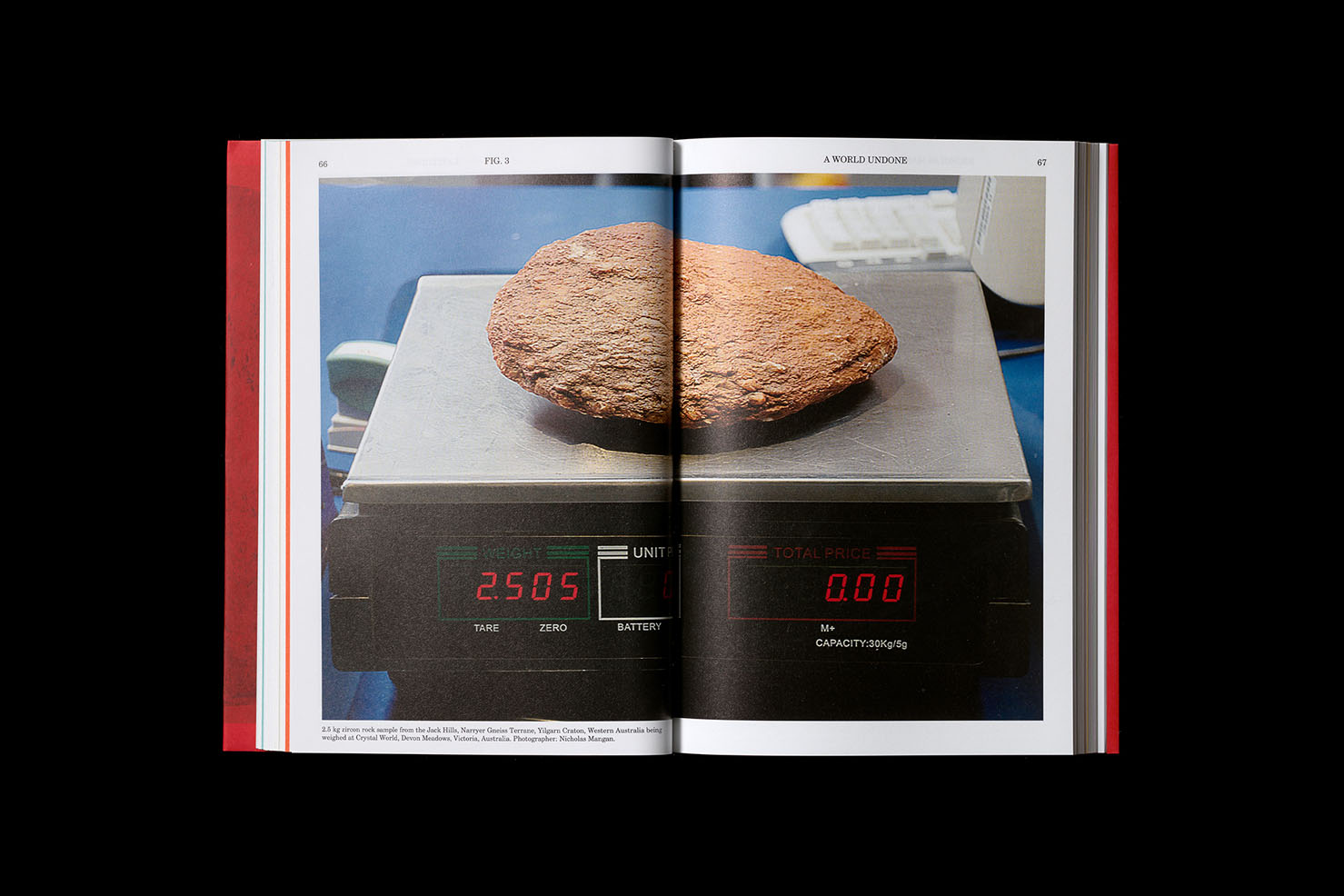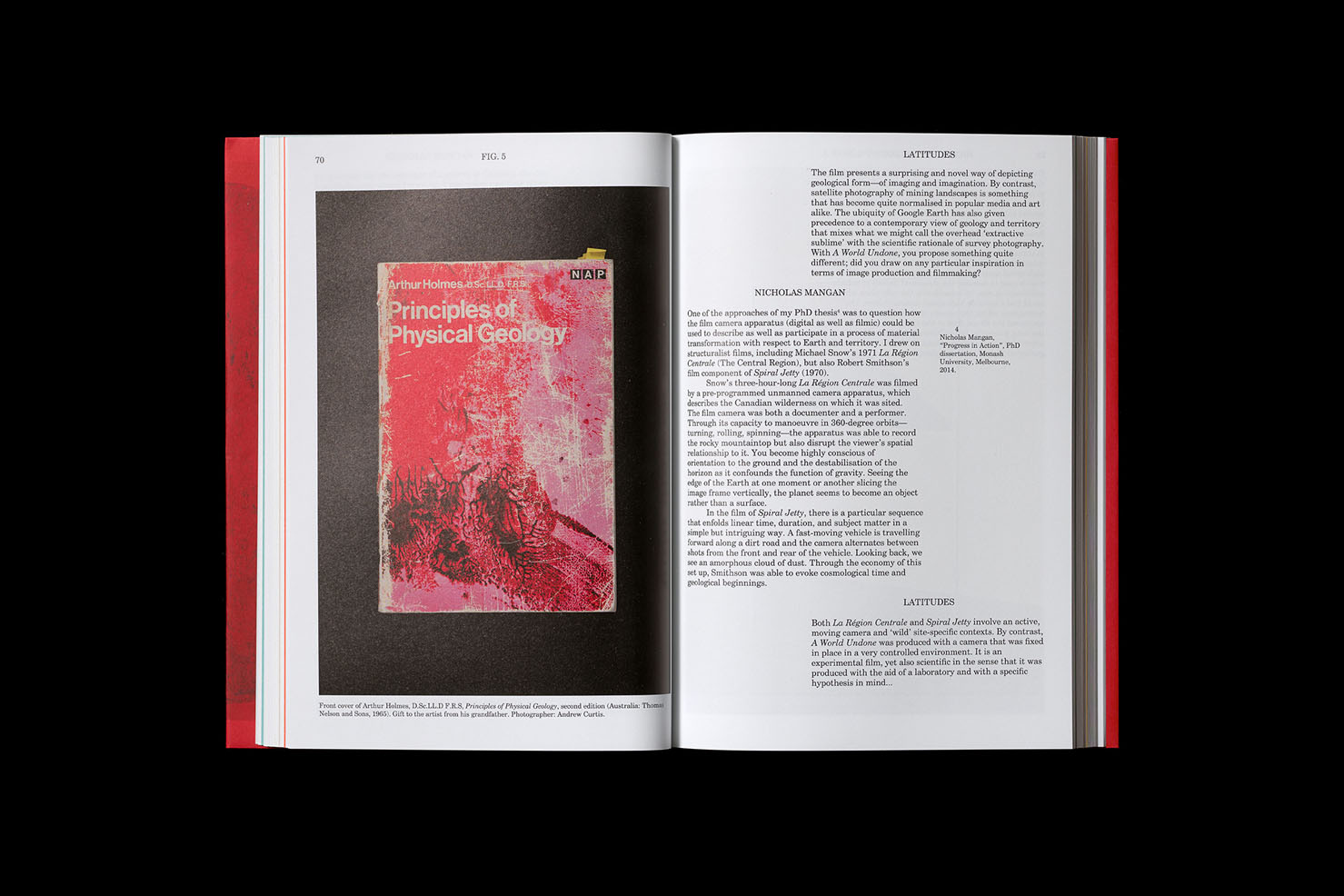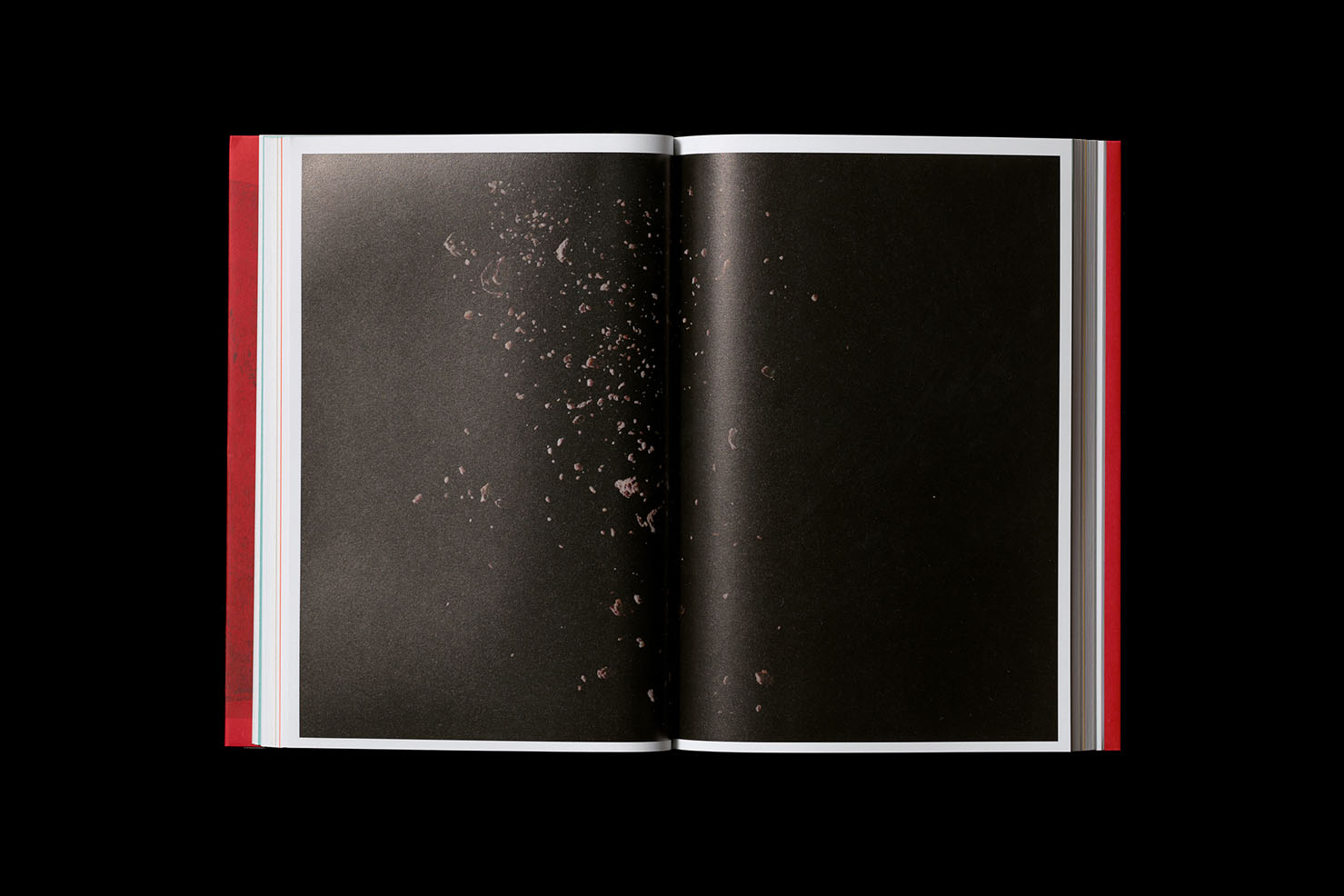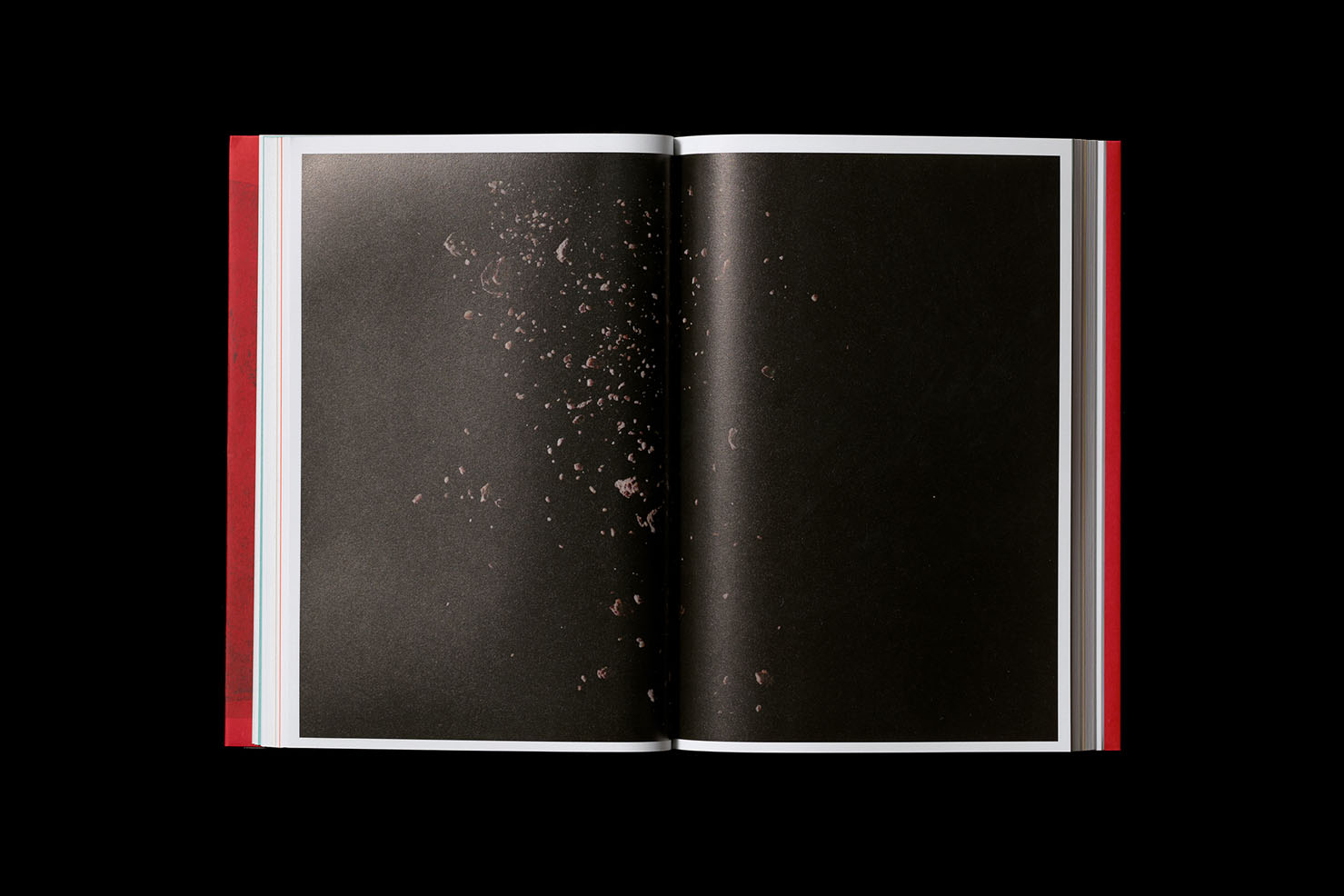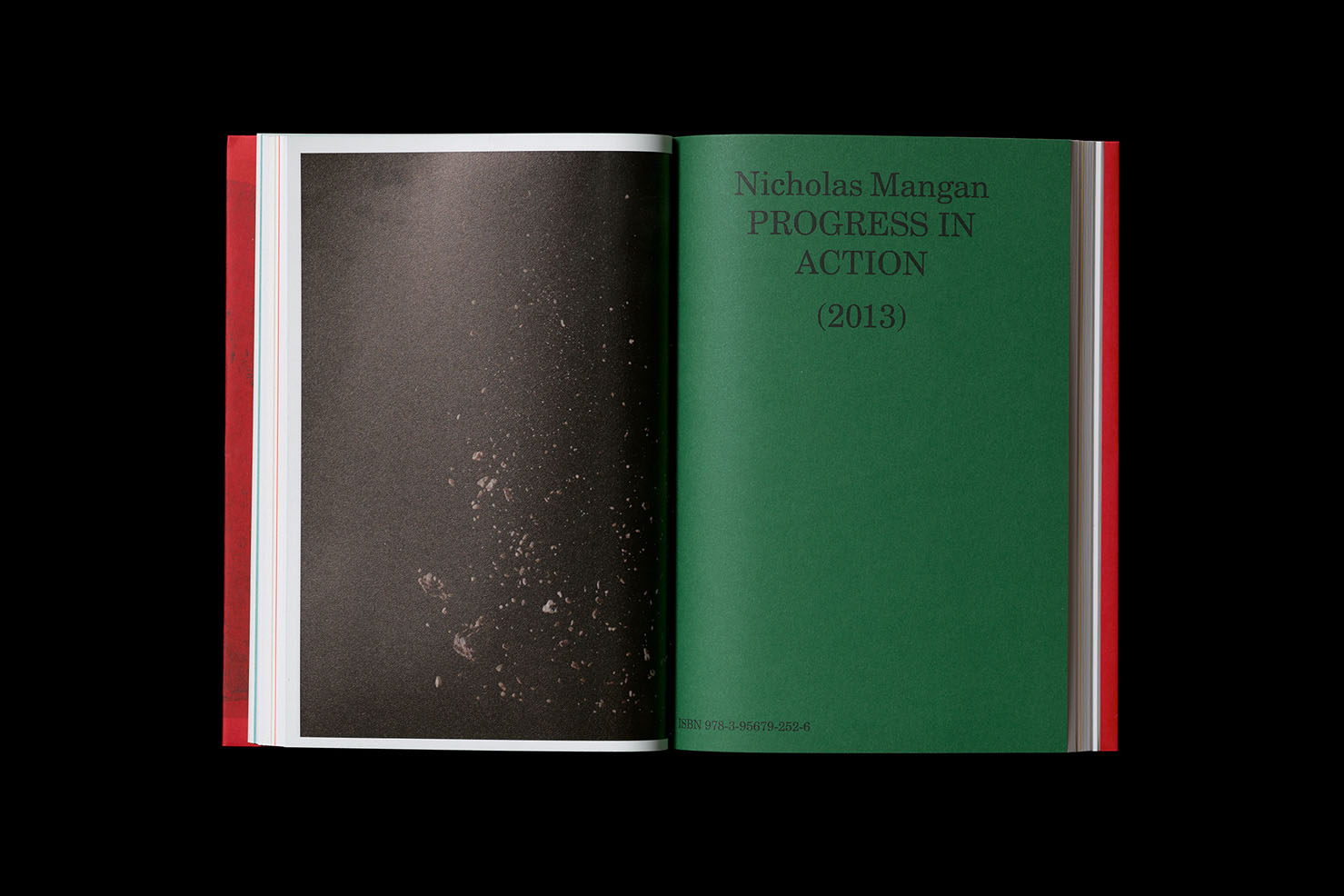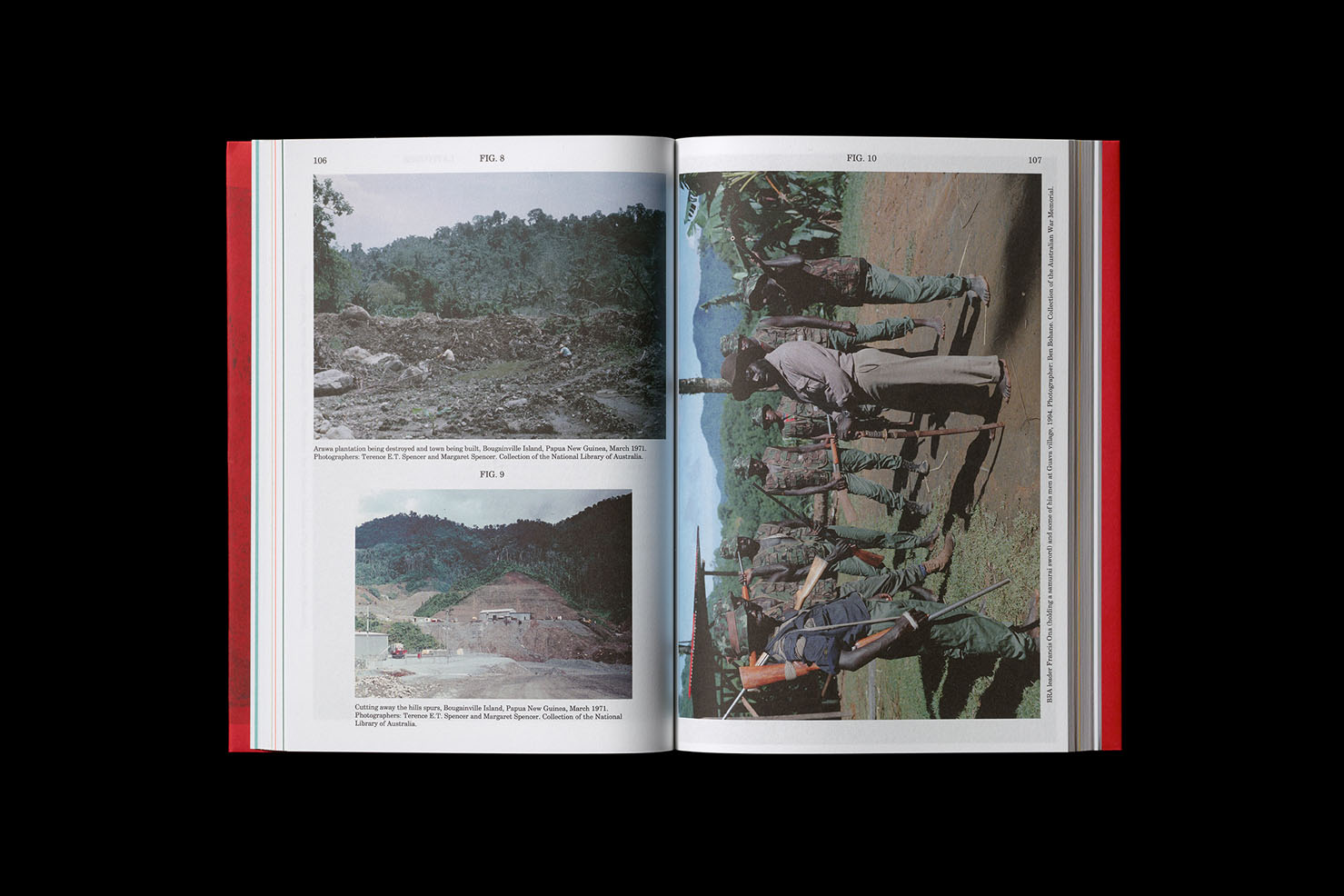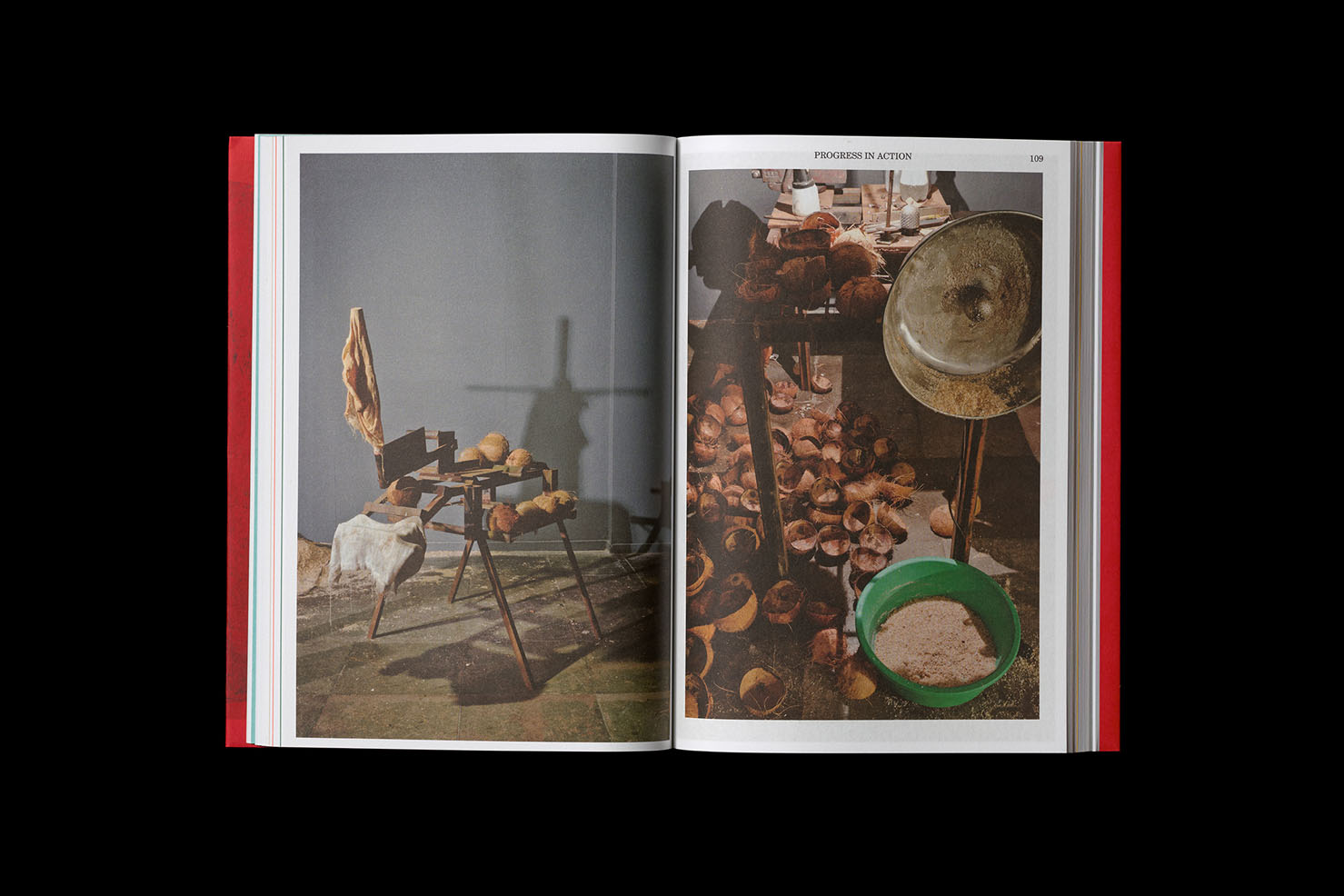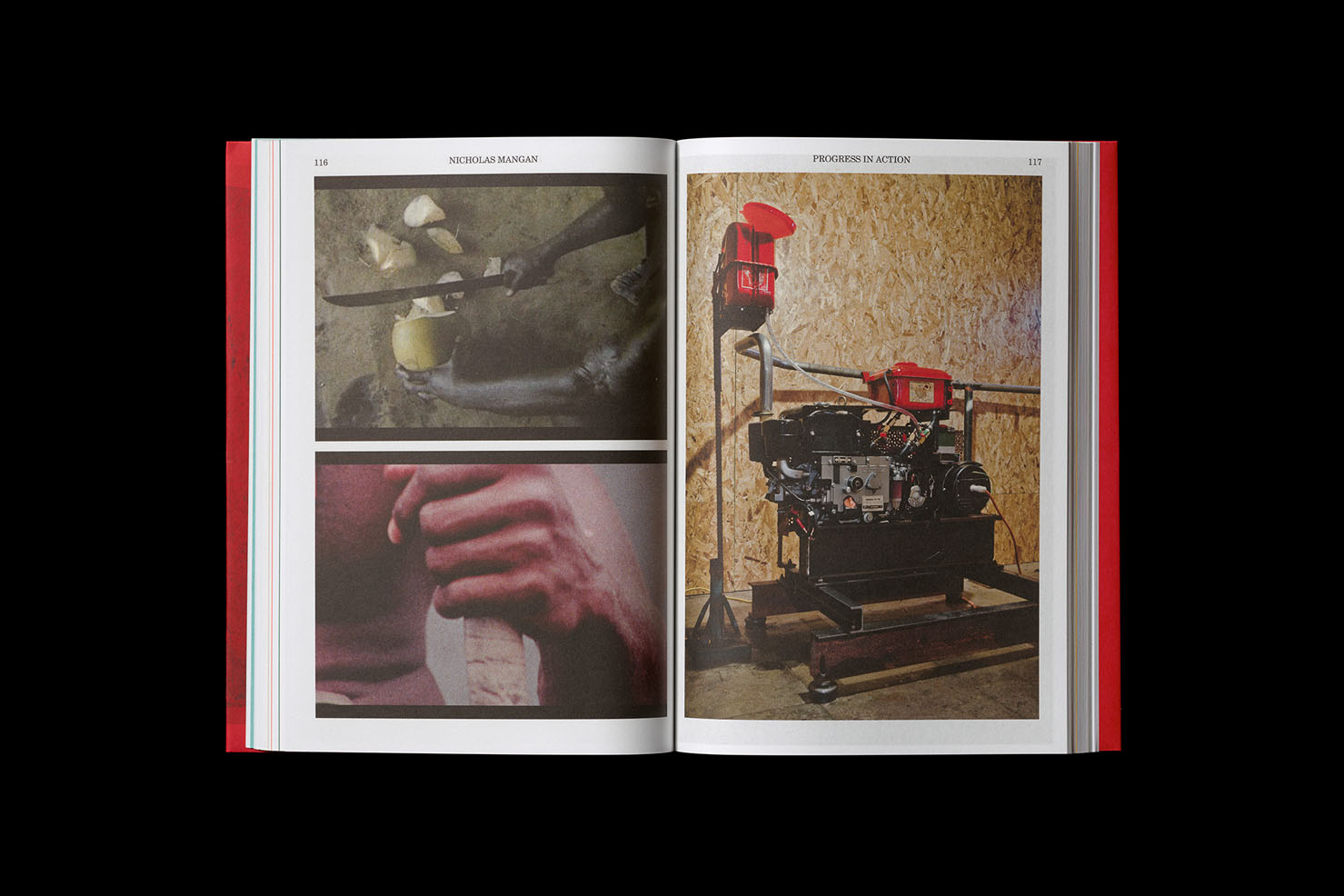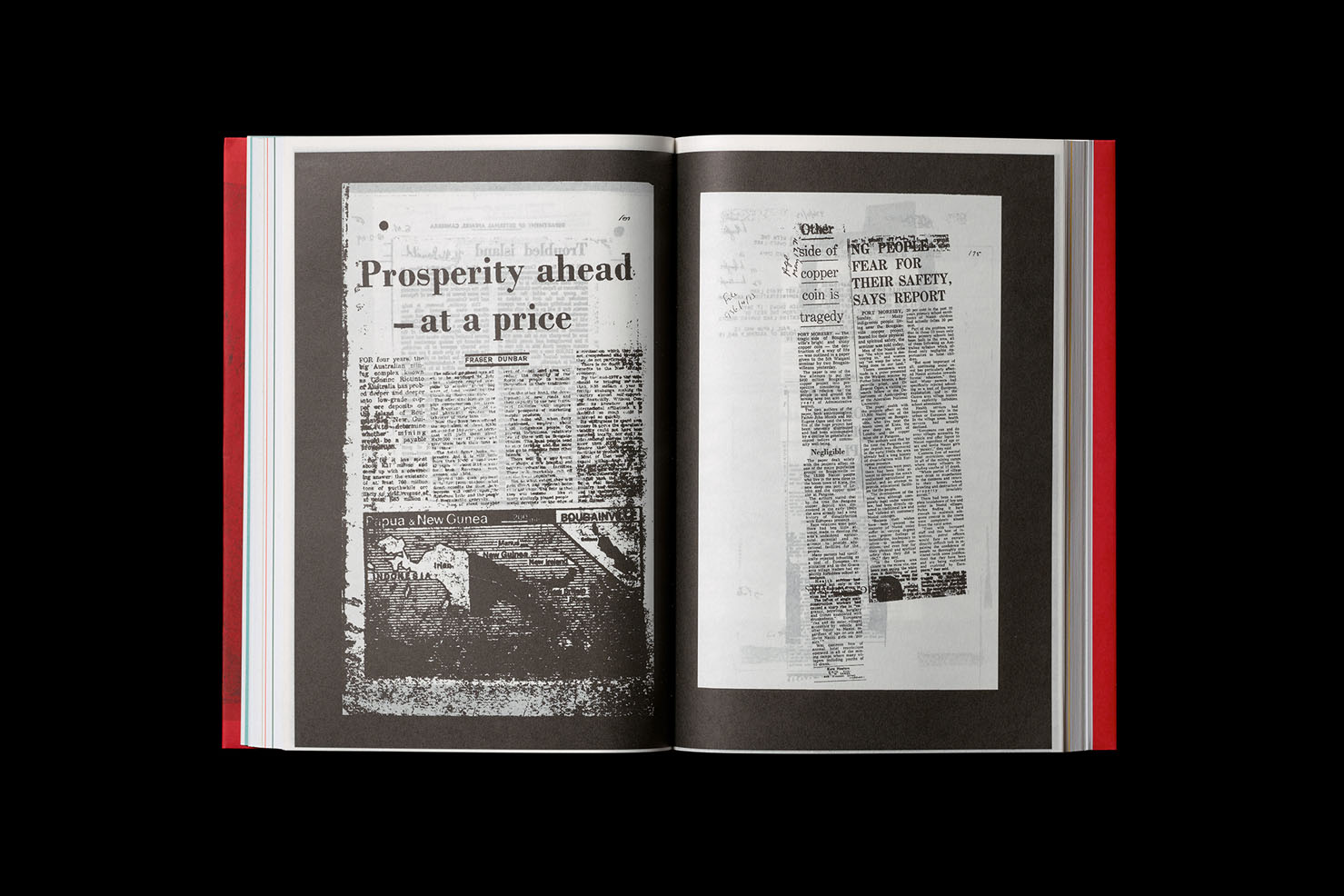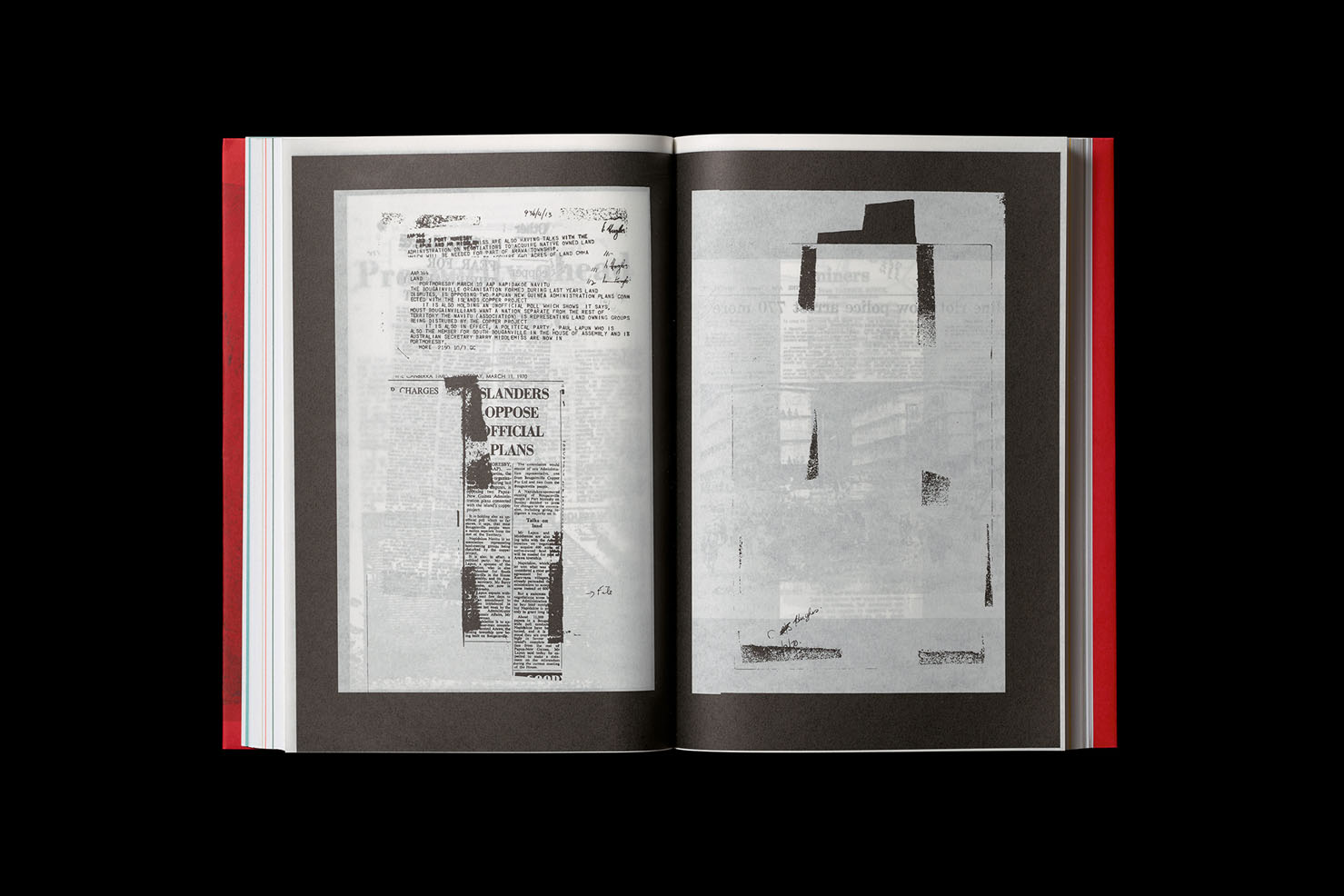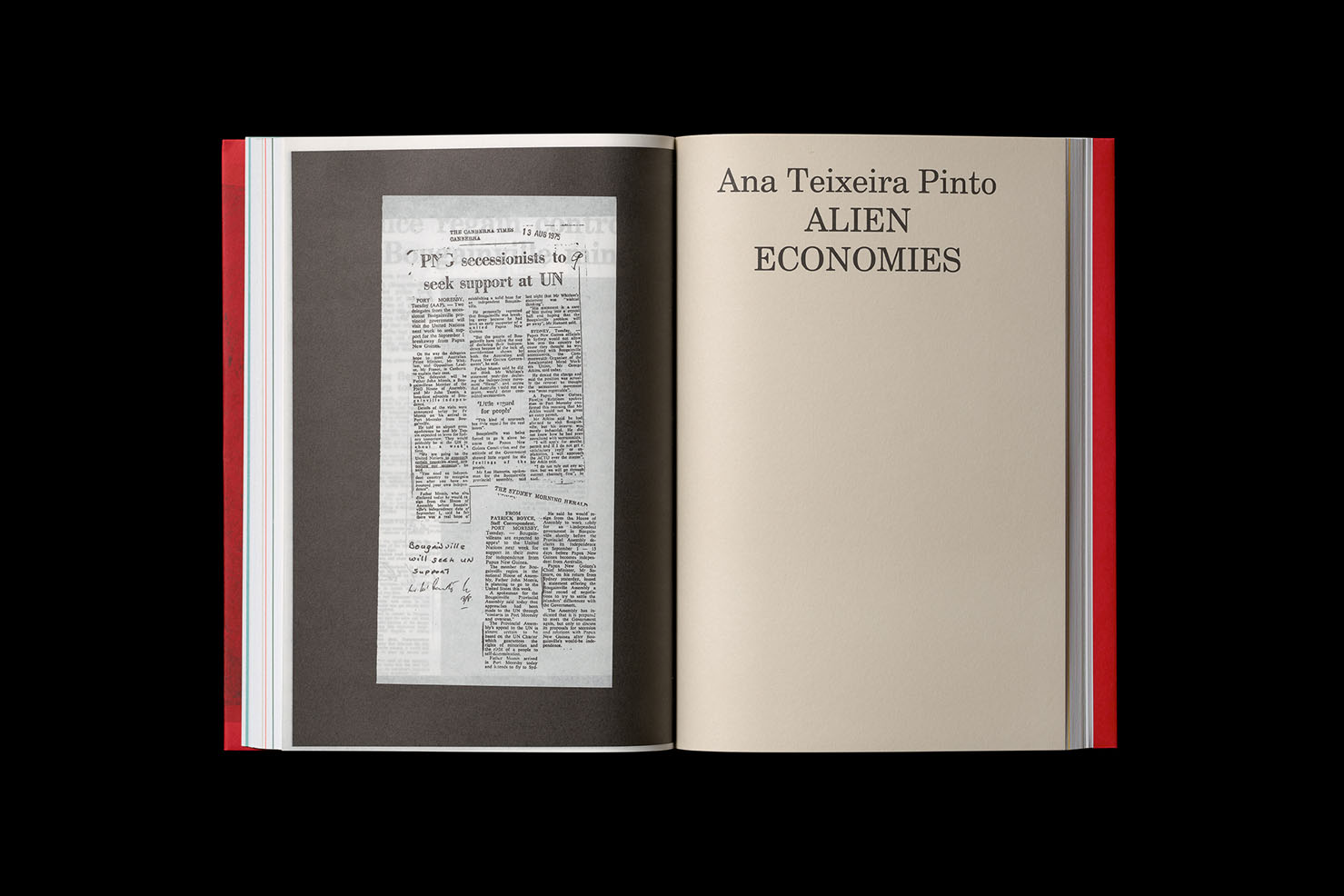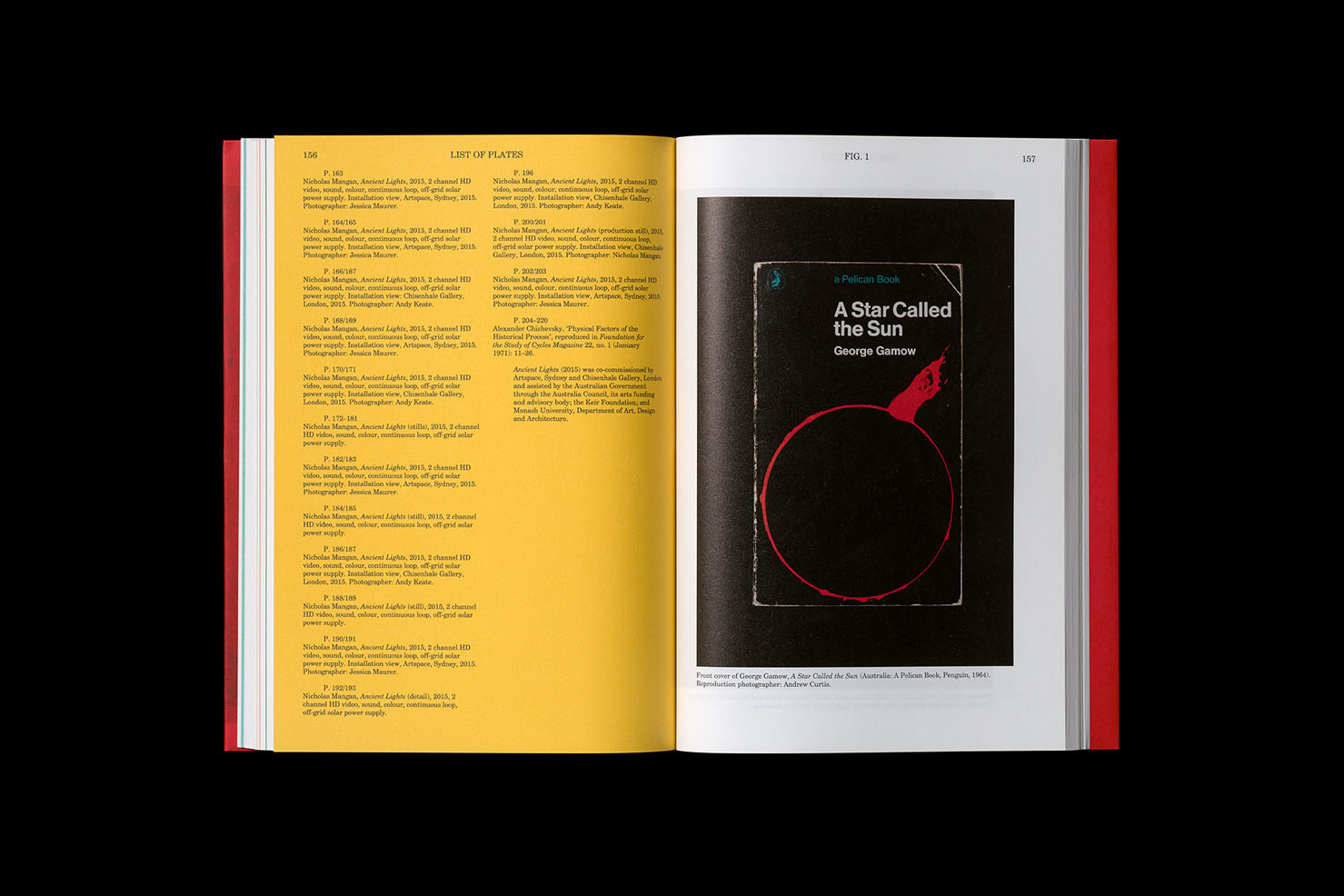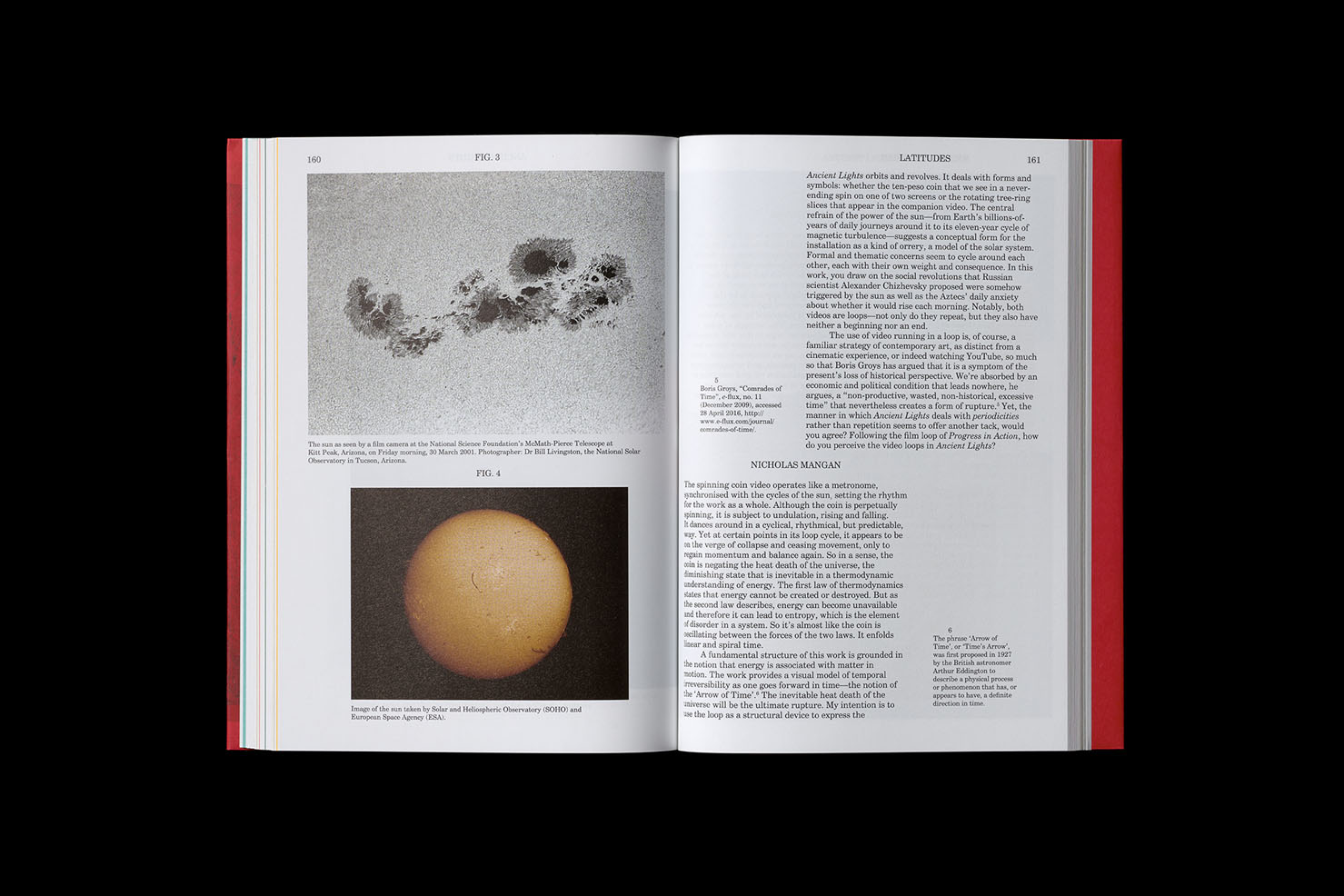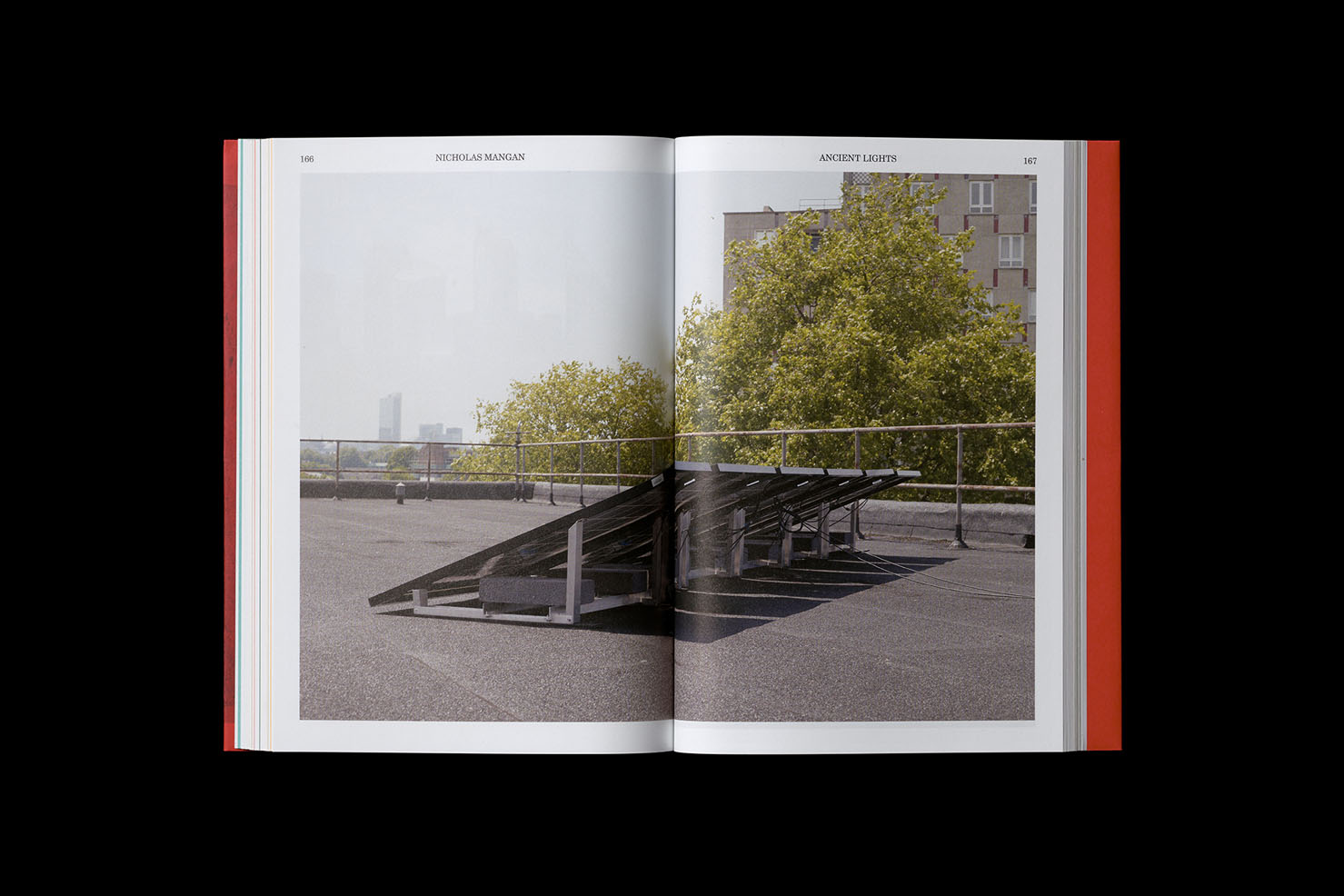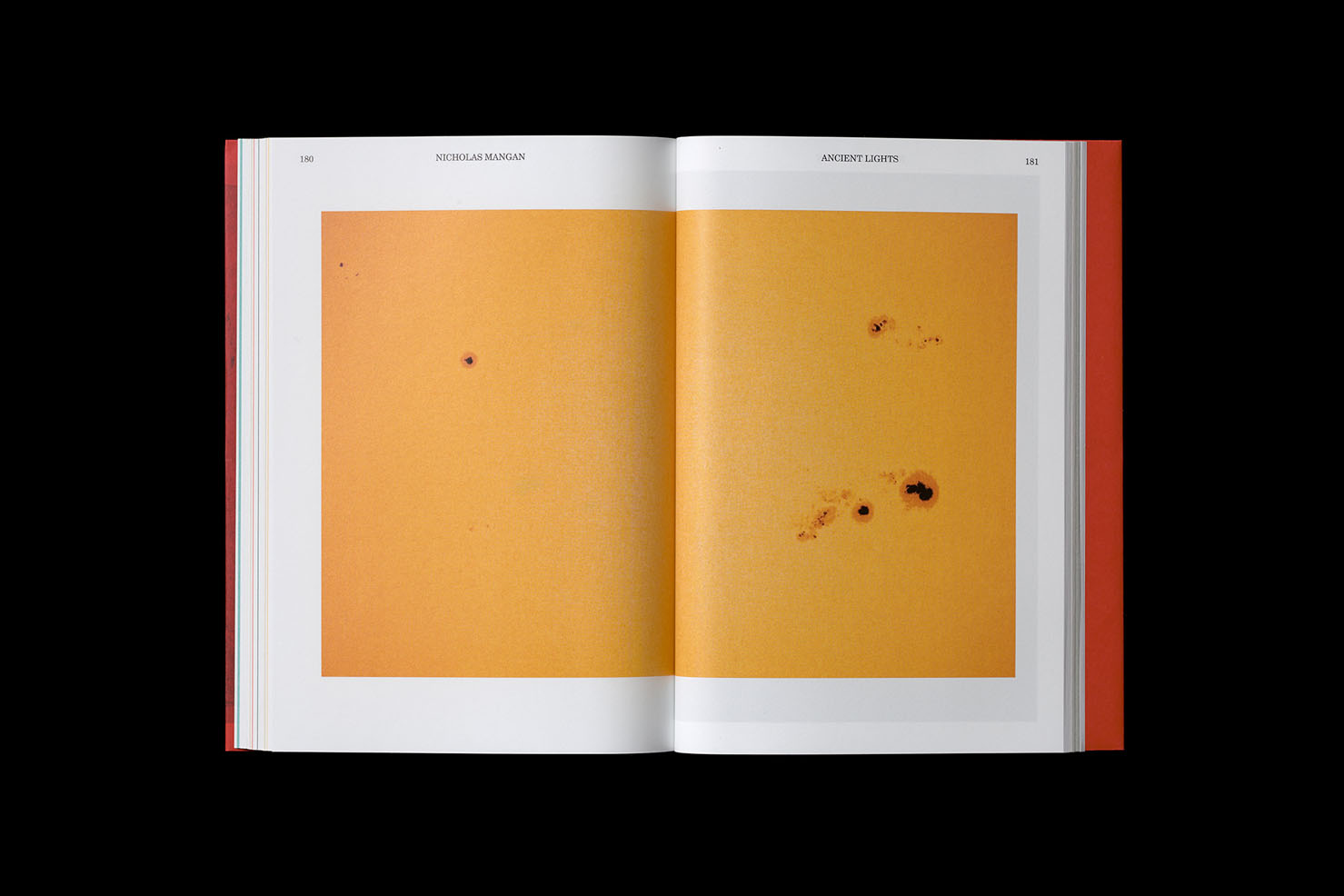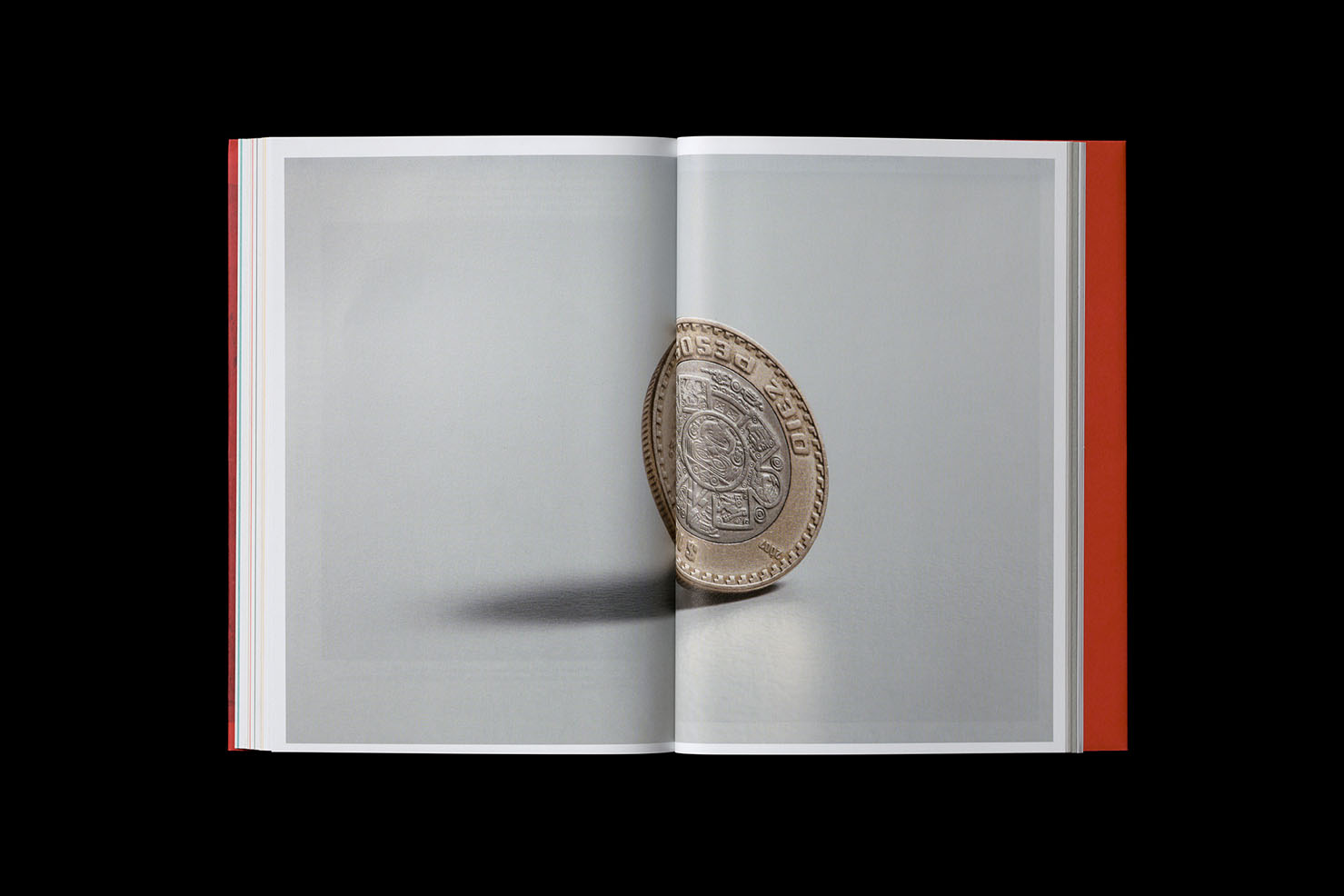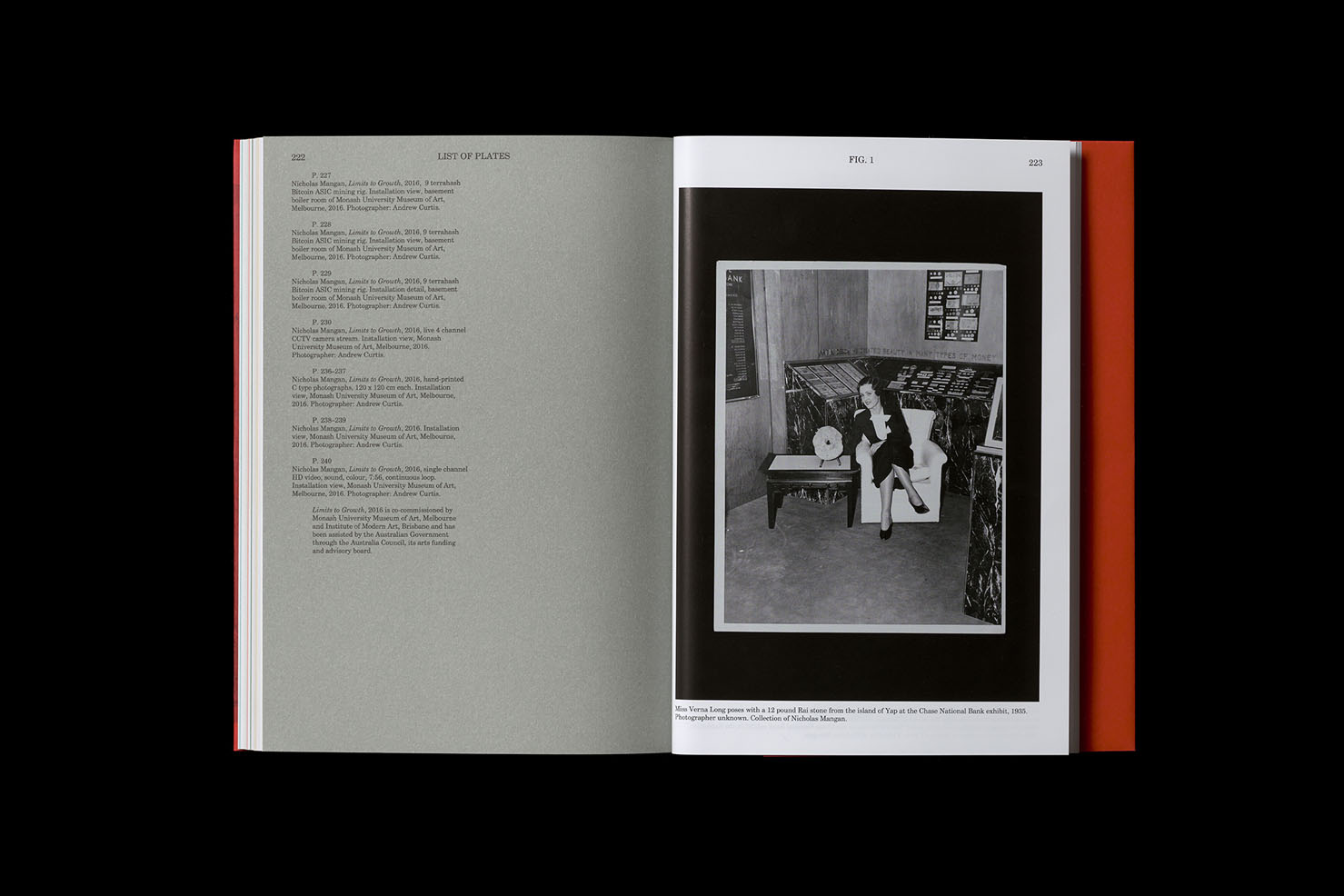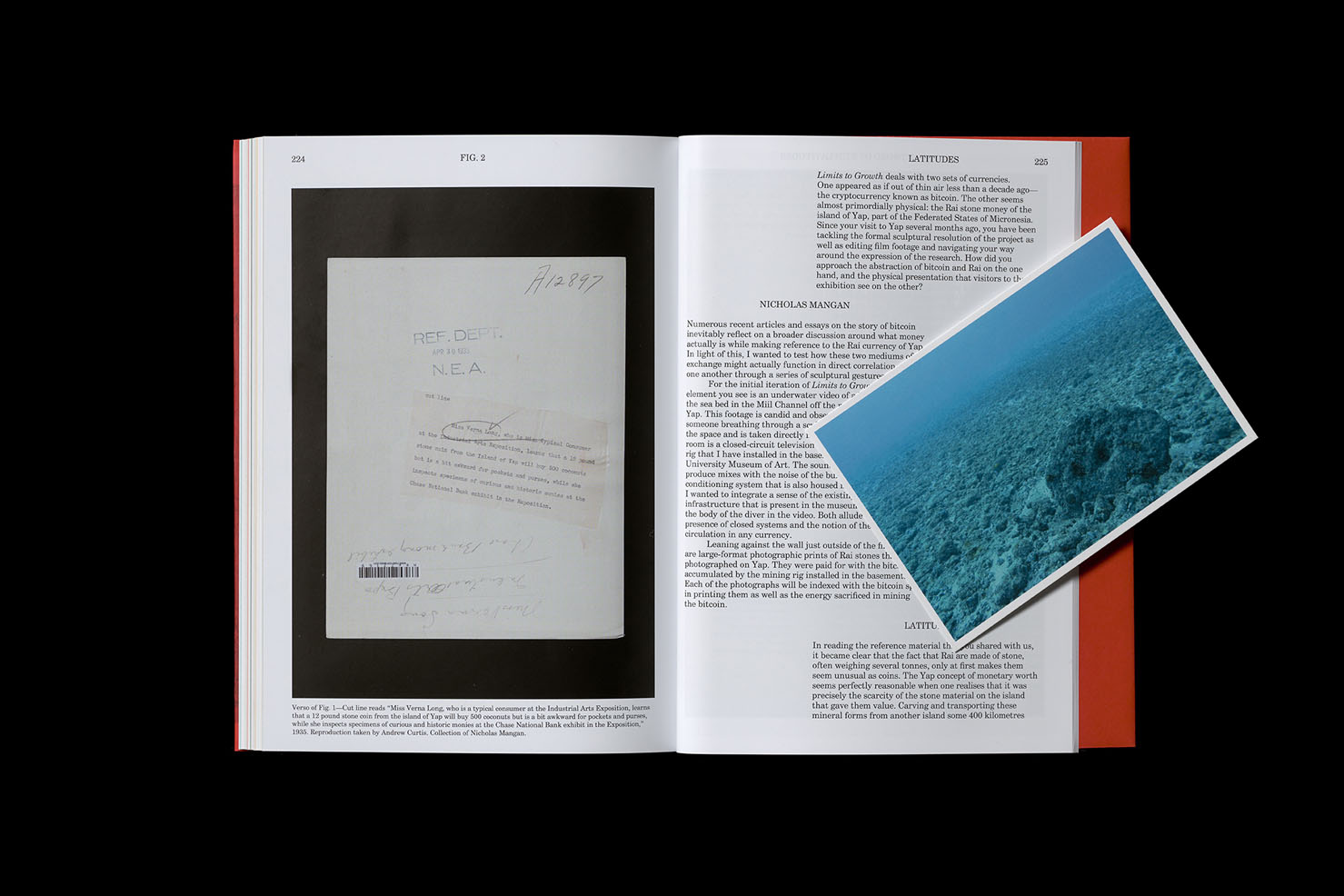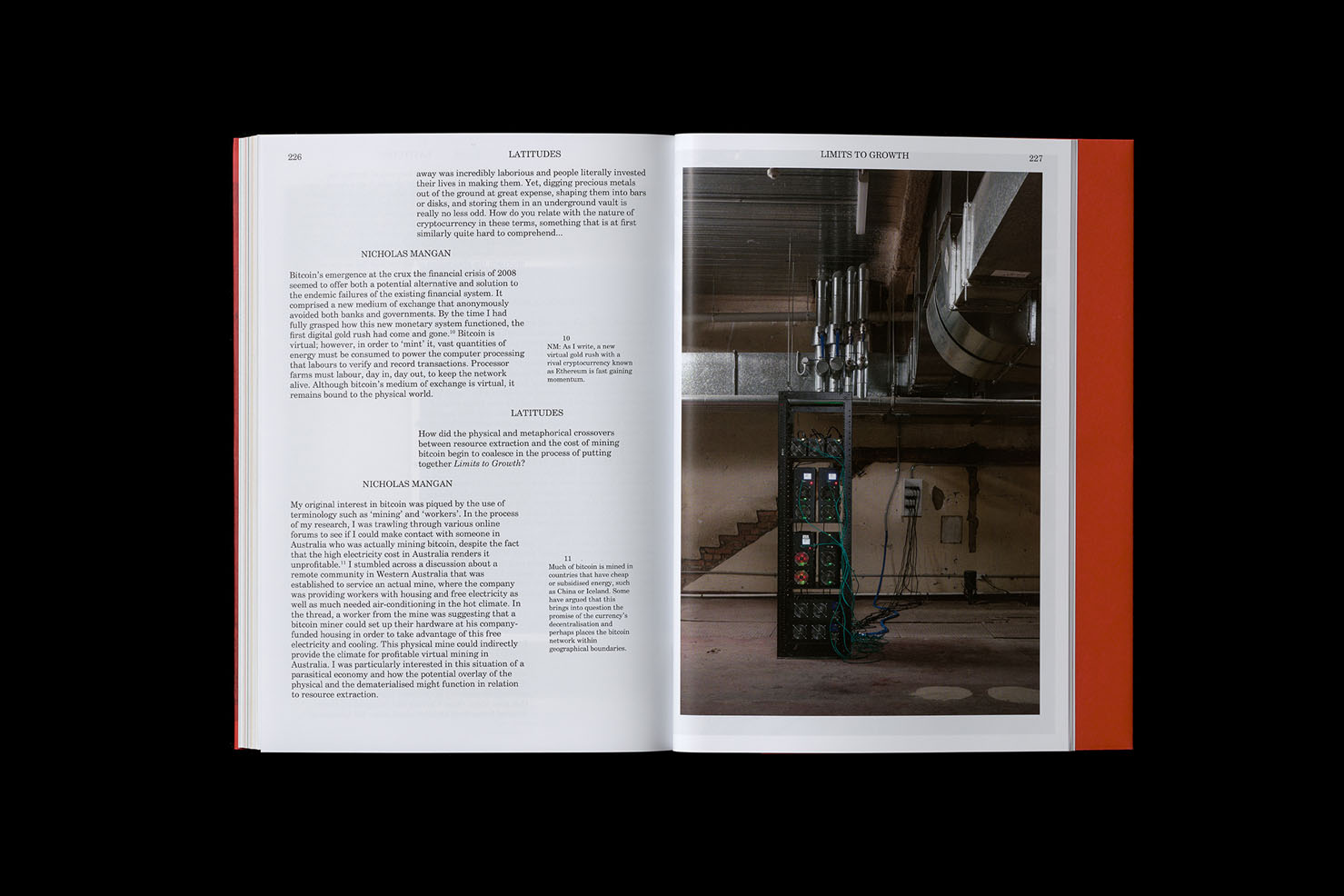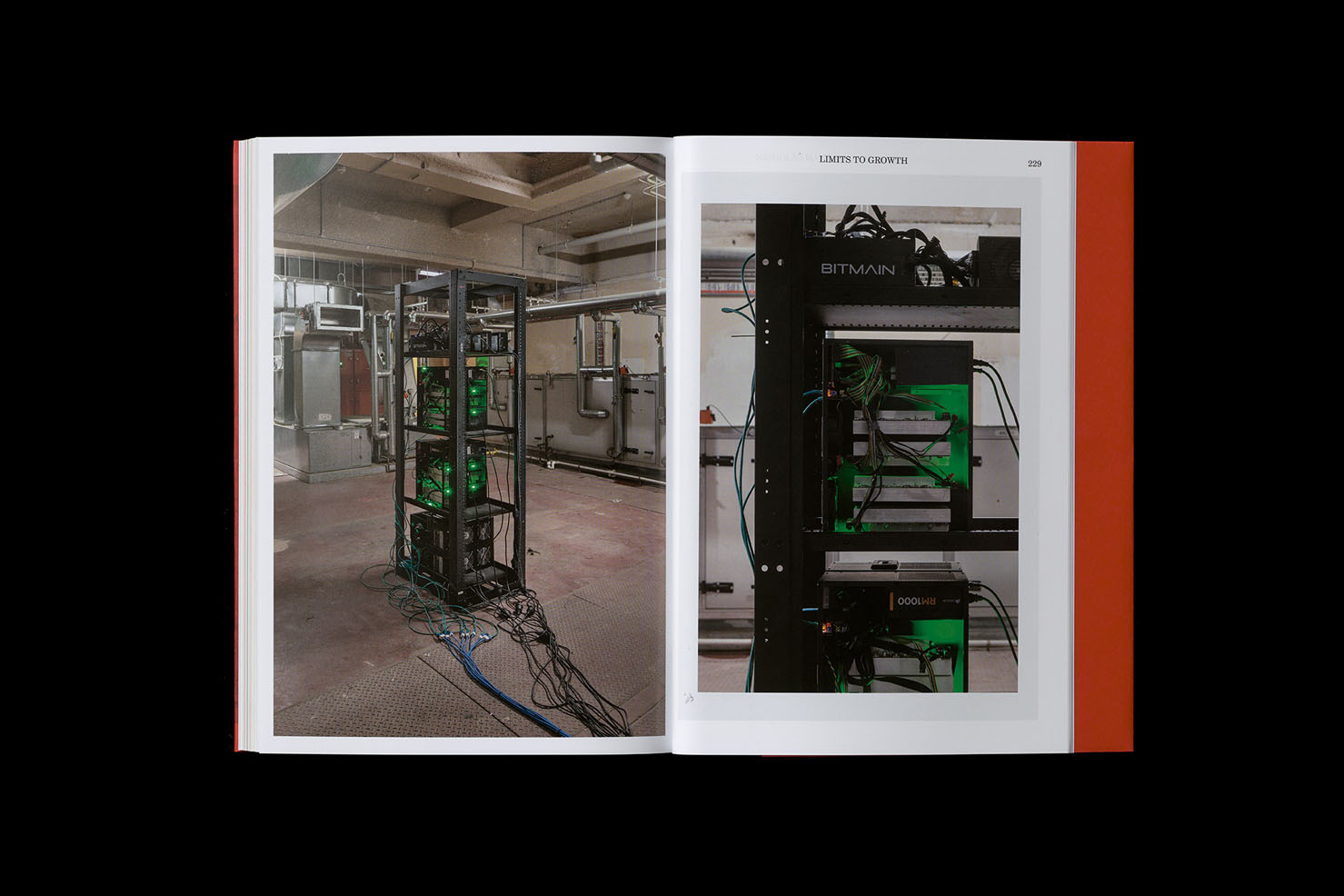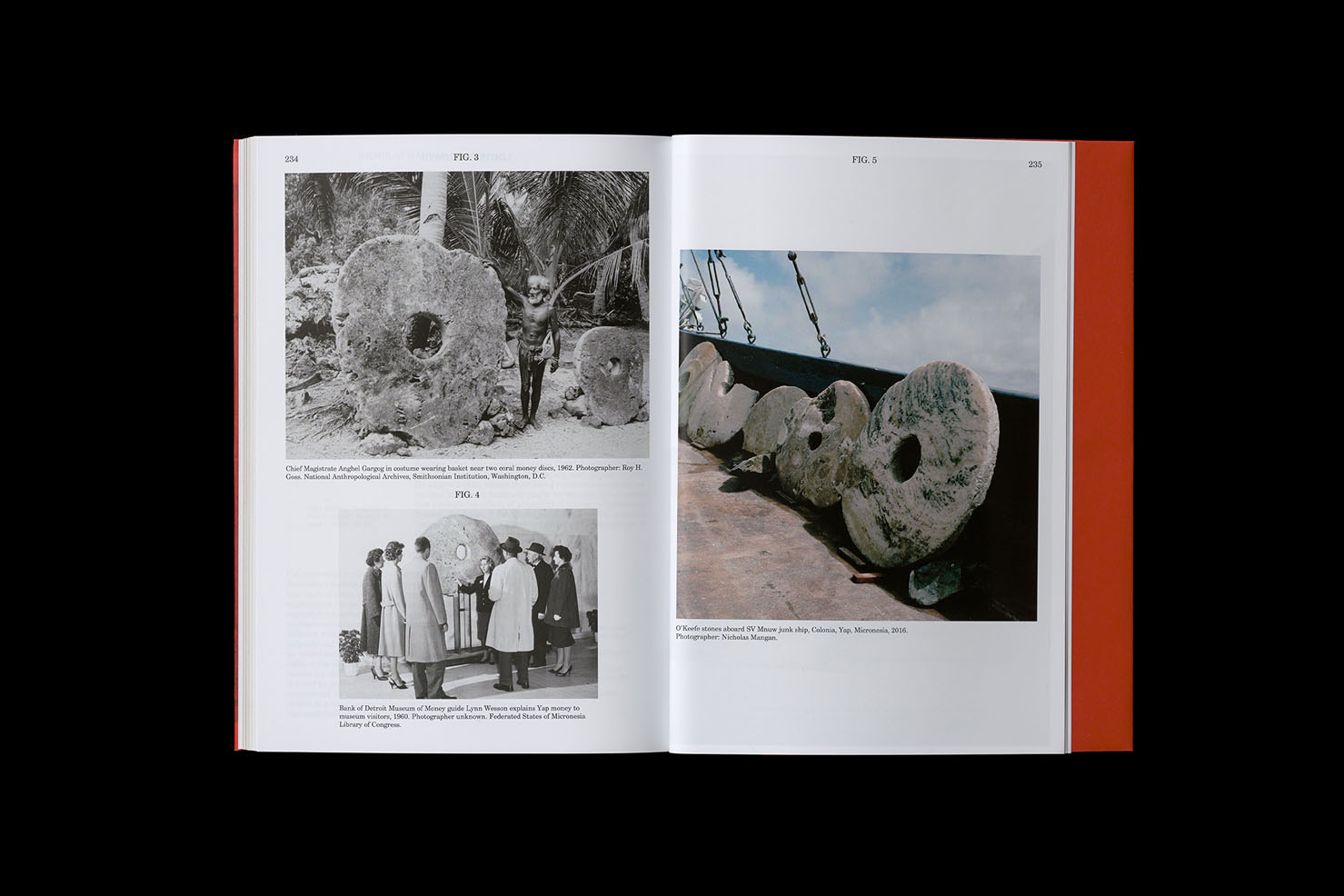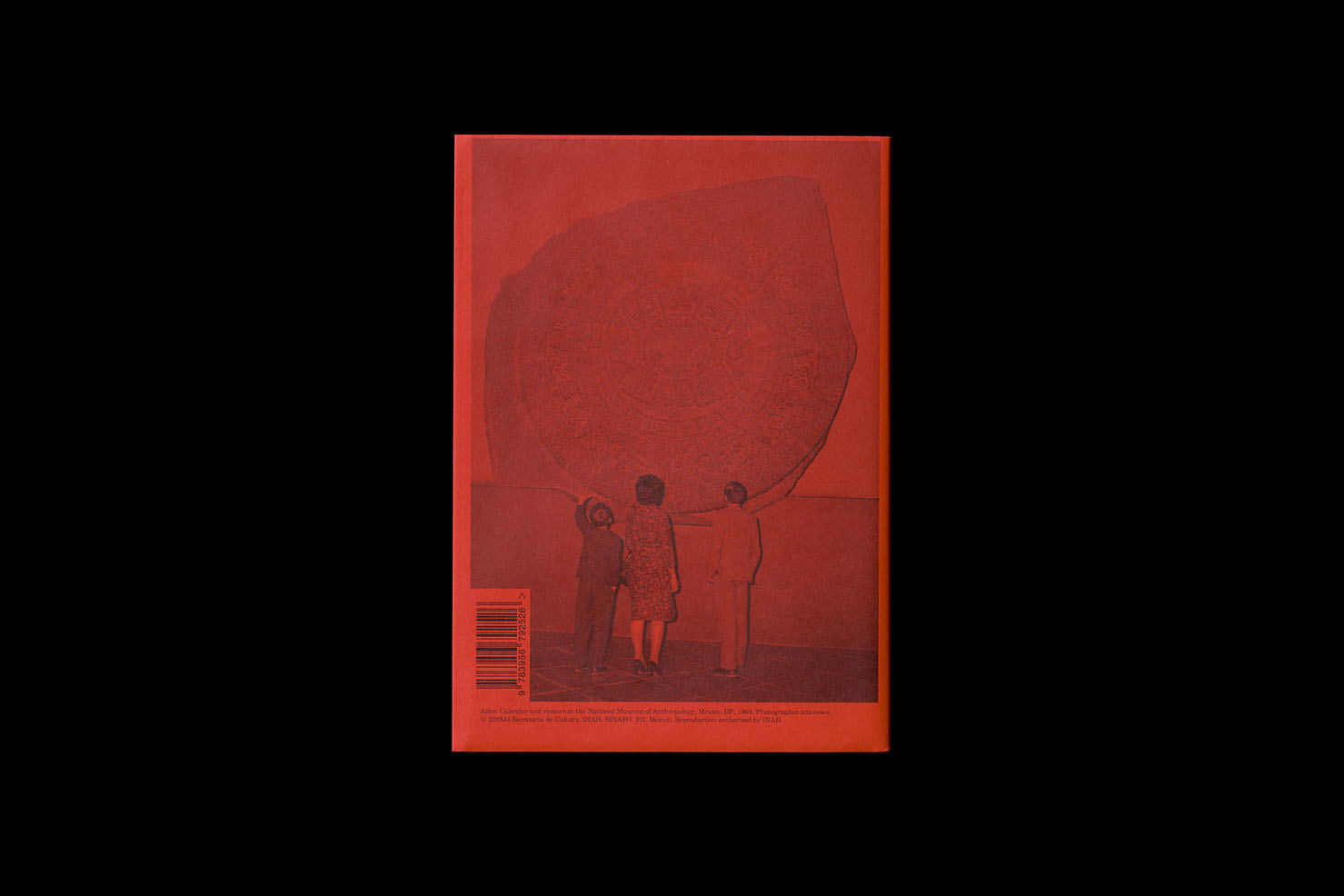 This publication accompanies Australian multidisciplinary artist Nicholas Mangan's survey exhibition "Limits to Growth." The exhibition and book bring together four of Mangan's most significant works of the past seven years, alongside a new commission. The works in the show tackle narratives from his own geographical region—Asia Pacific, in which his home country of Australia plays a colonial role—and weaves them into a bigger picture to take into account the global economy, resource extraction, and the ultimate power of the sun. Featuring an in-depth series of conversations between the artist and the Barcelona-based curatorial collective Latitudes, and essays by Ana Teixeira Pinto and Helen Hughes, this publication is richly illustrated with documentation of Mangan's artworks and historical source material.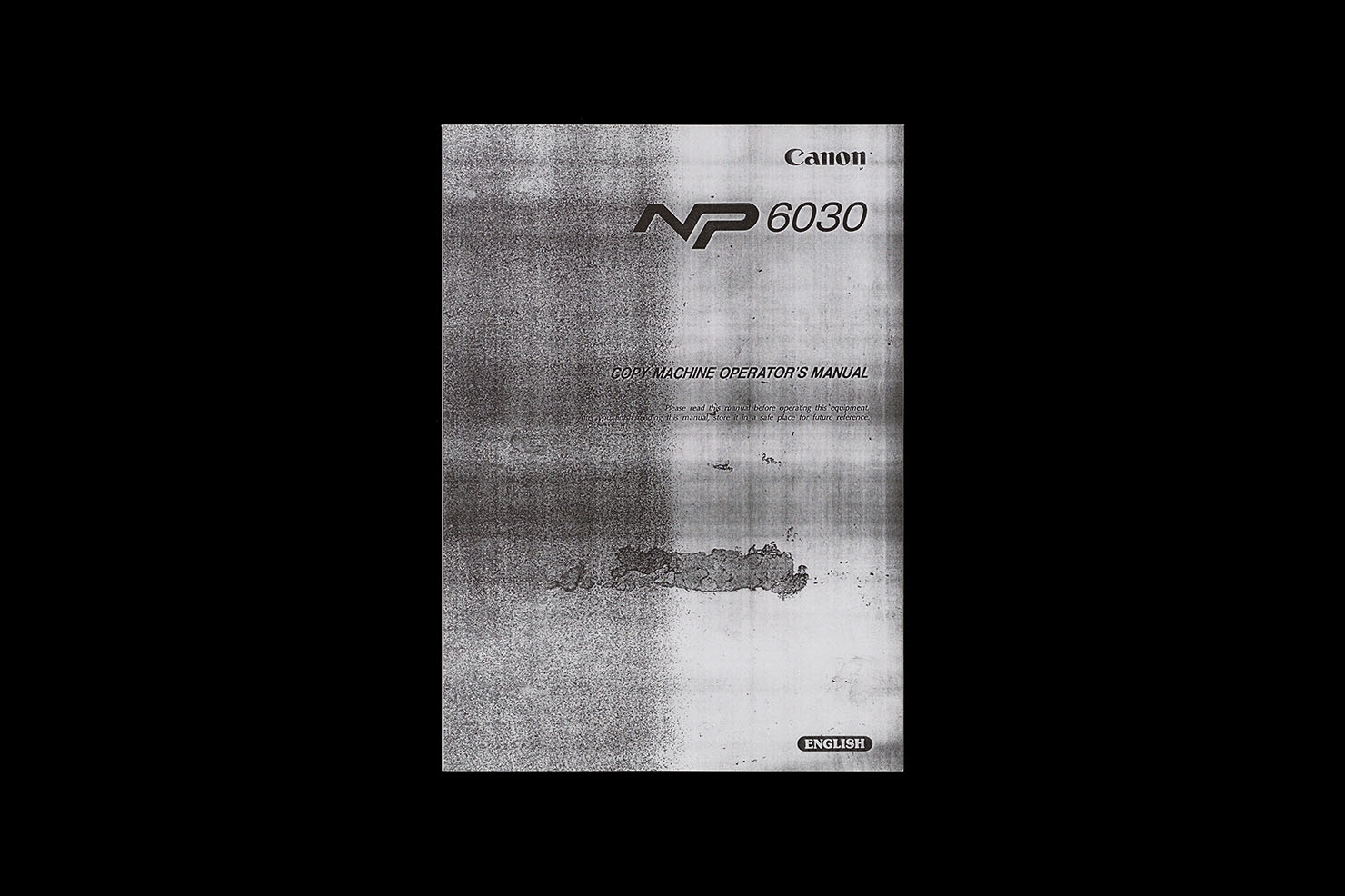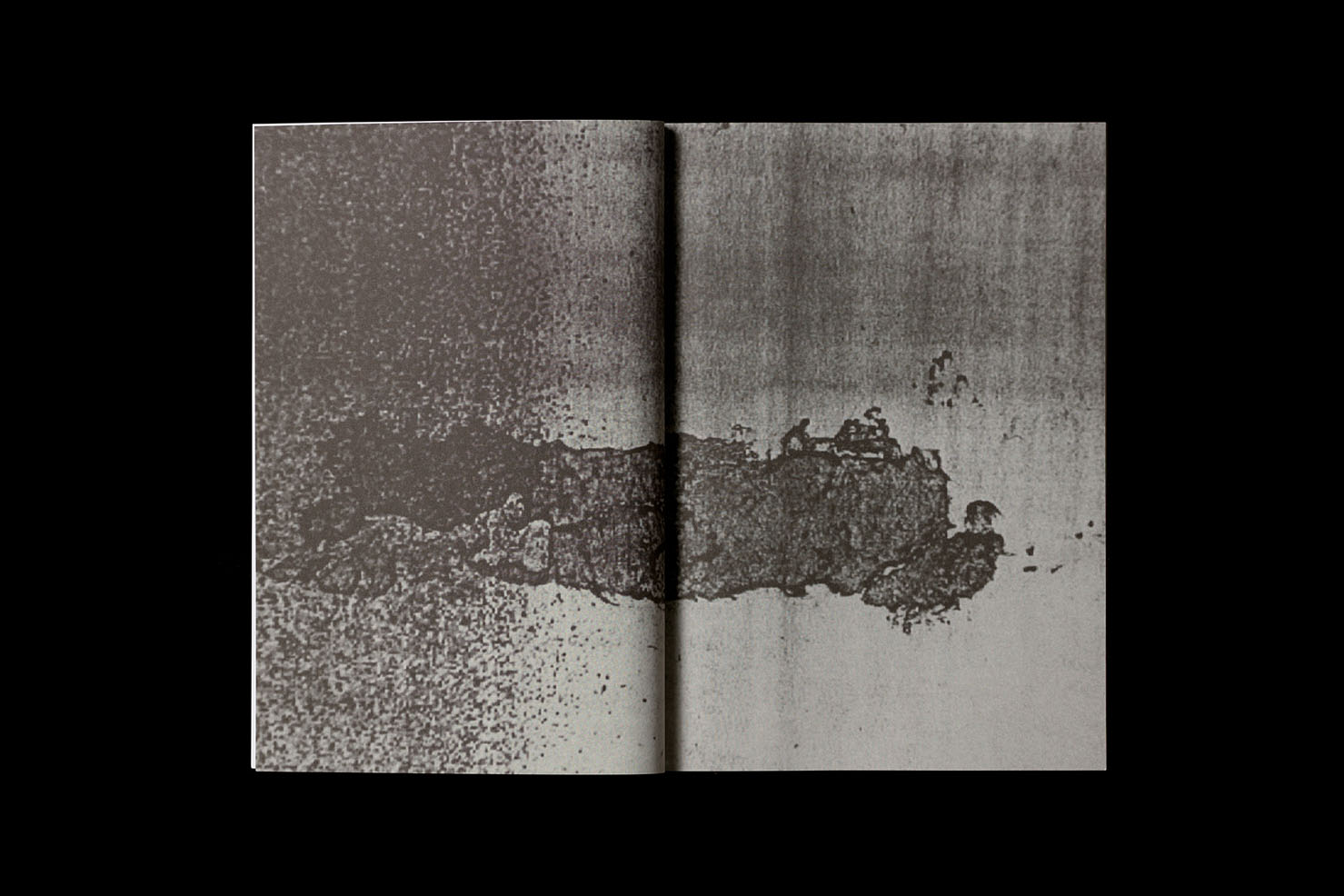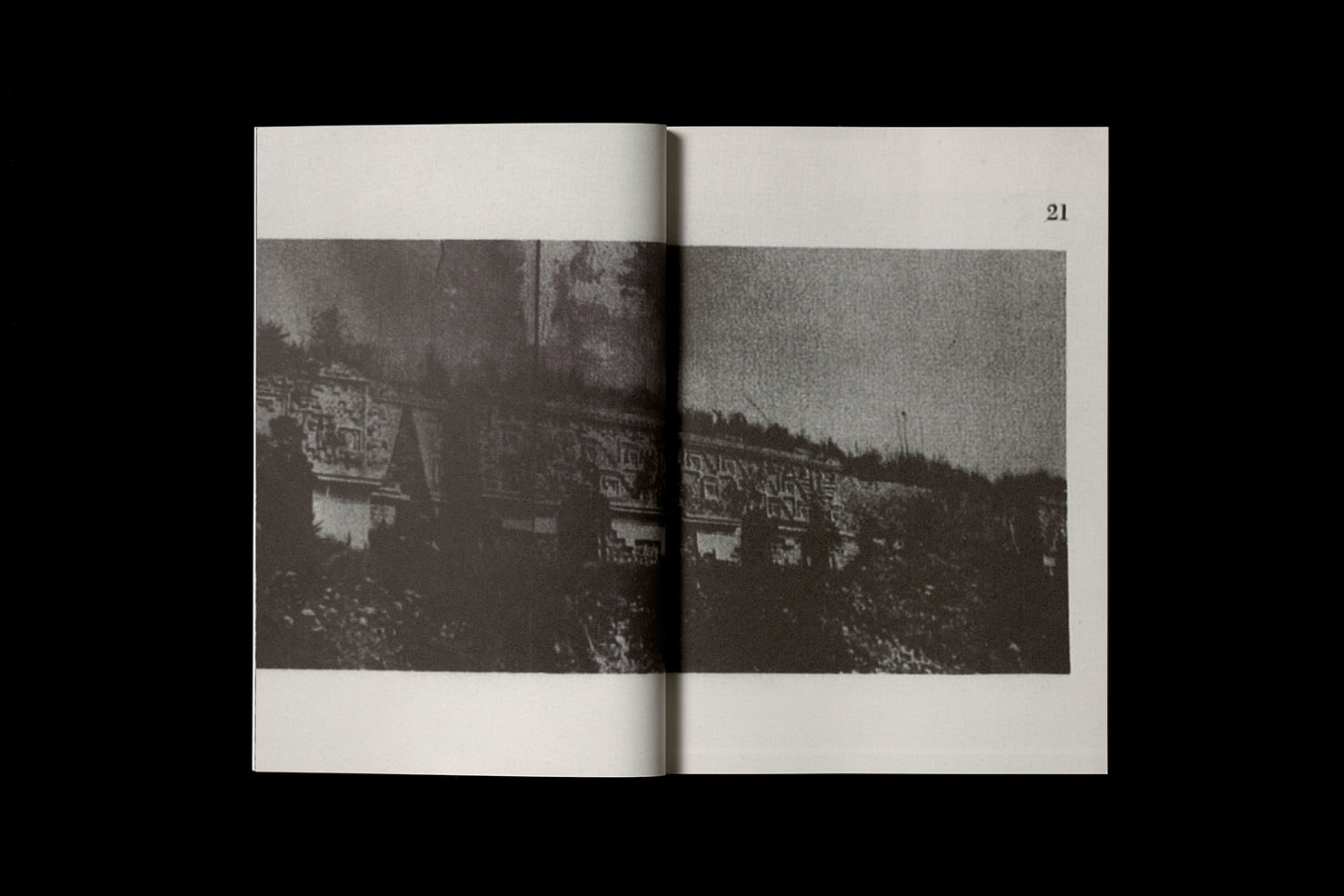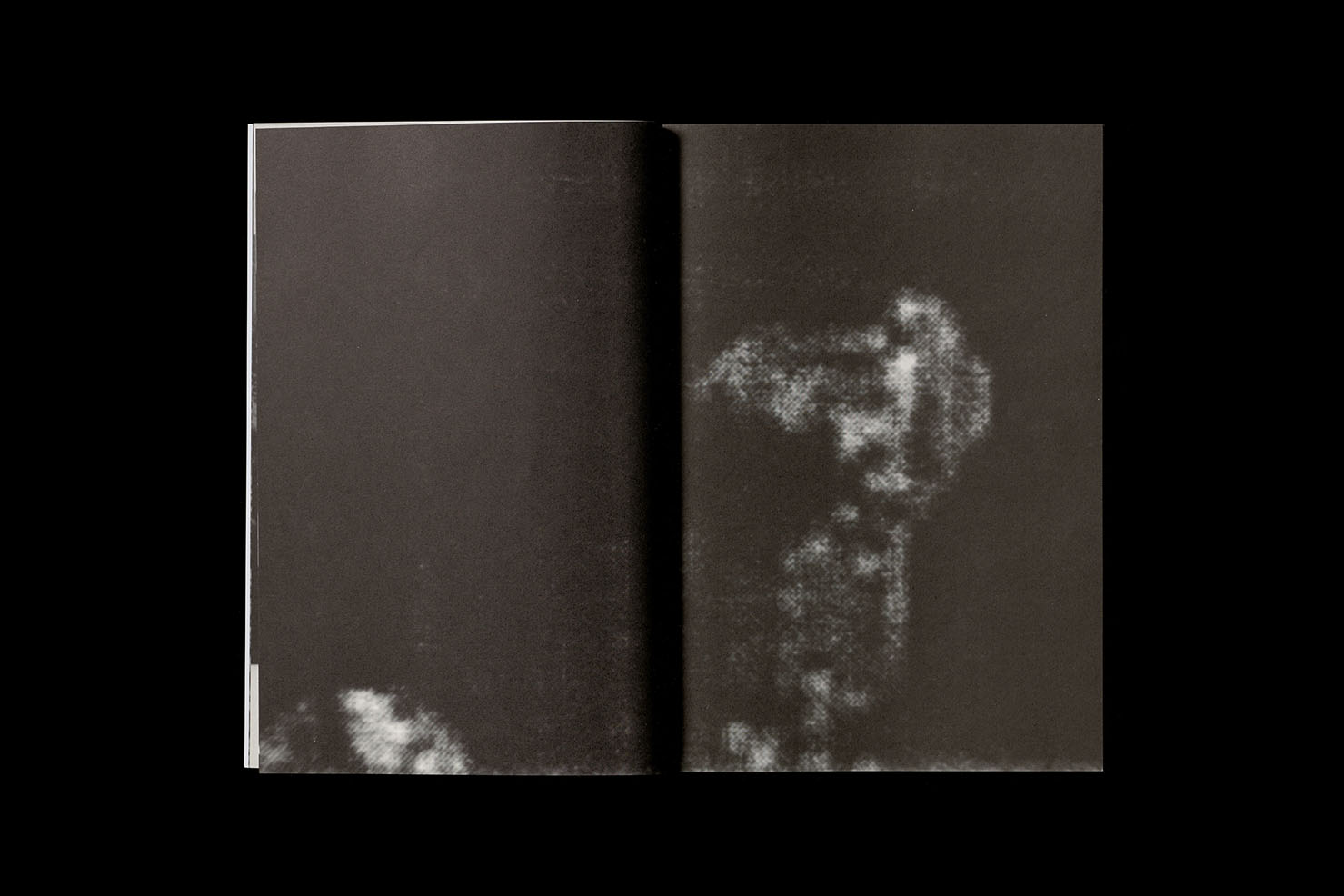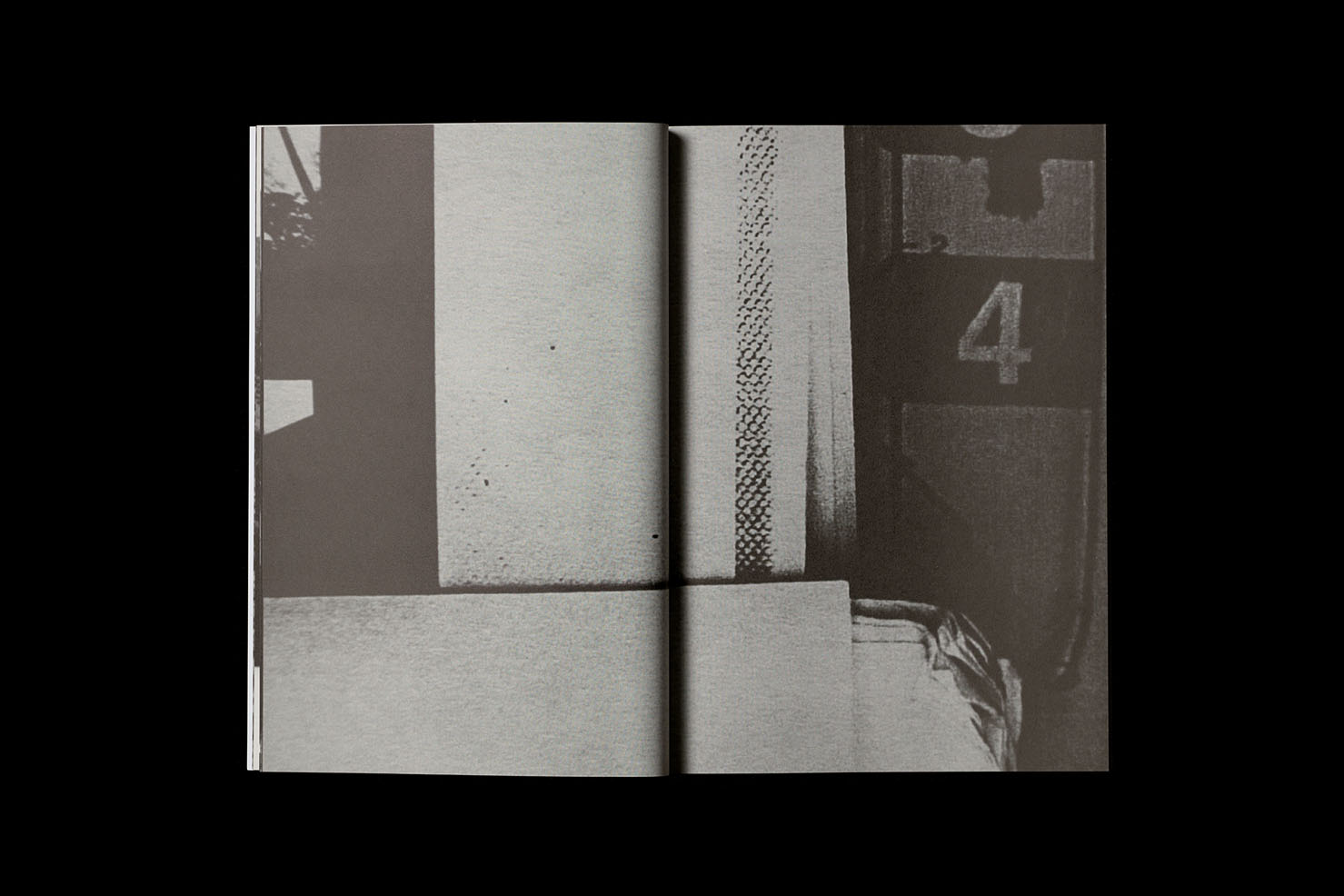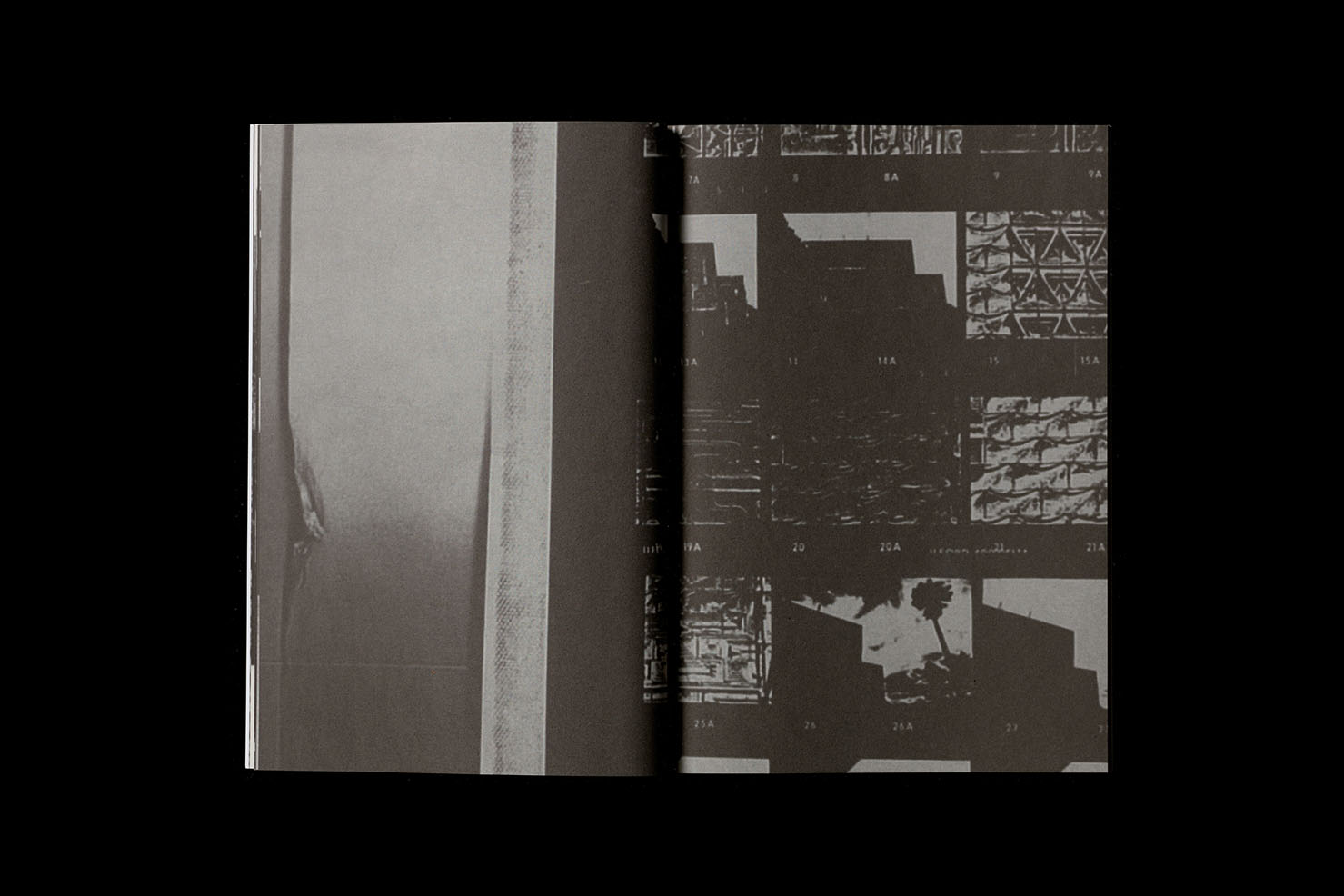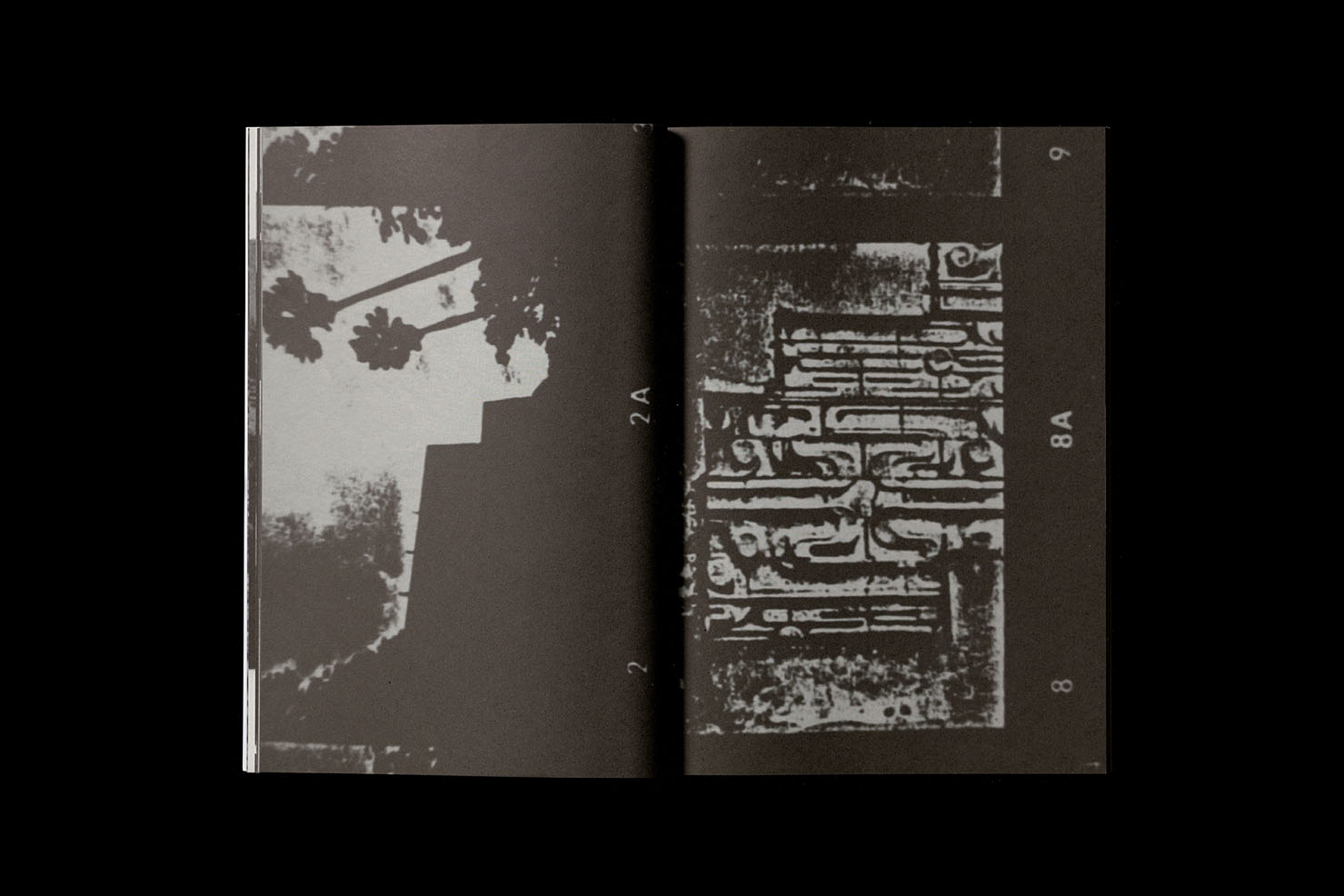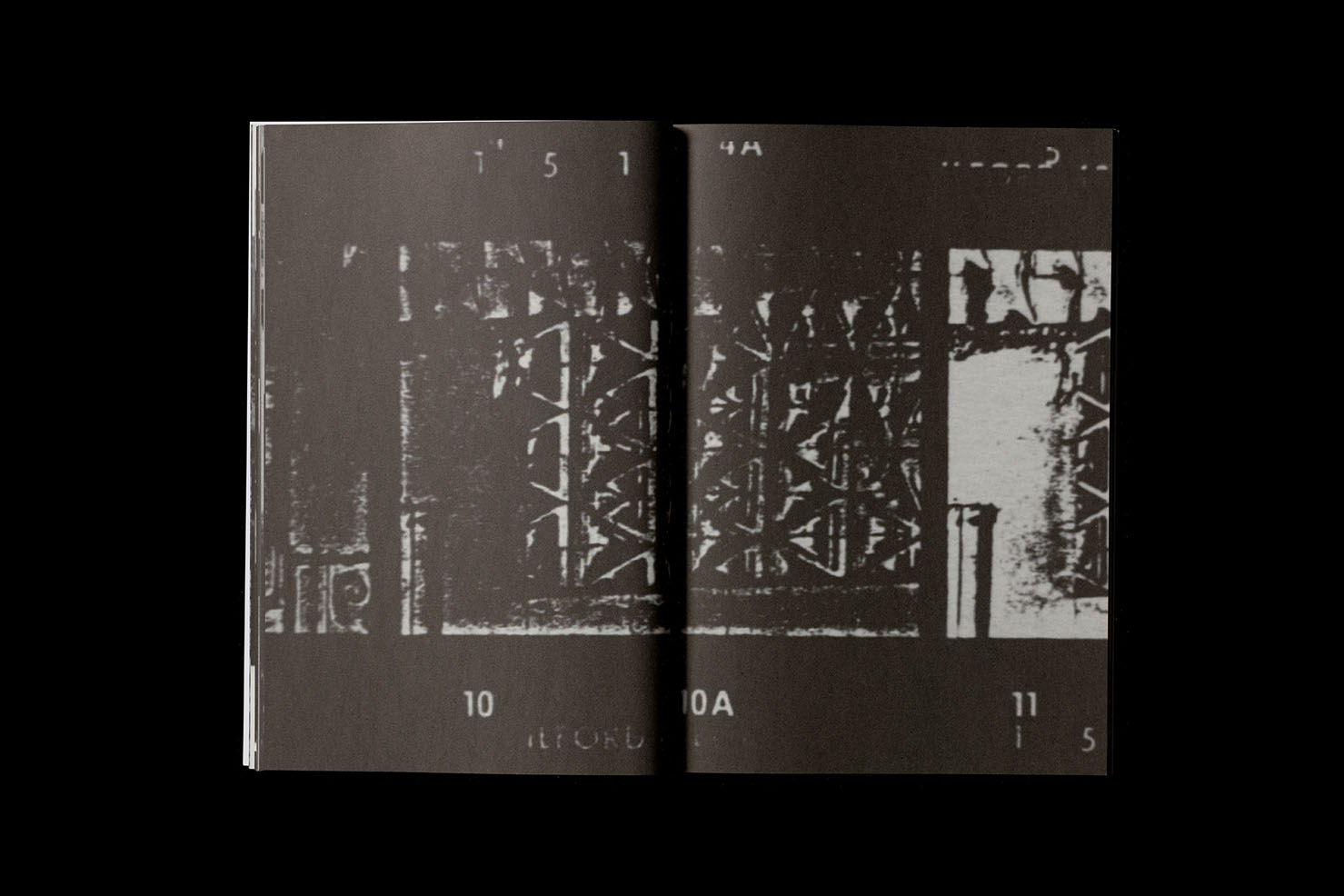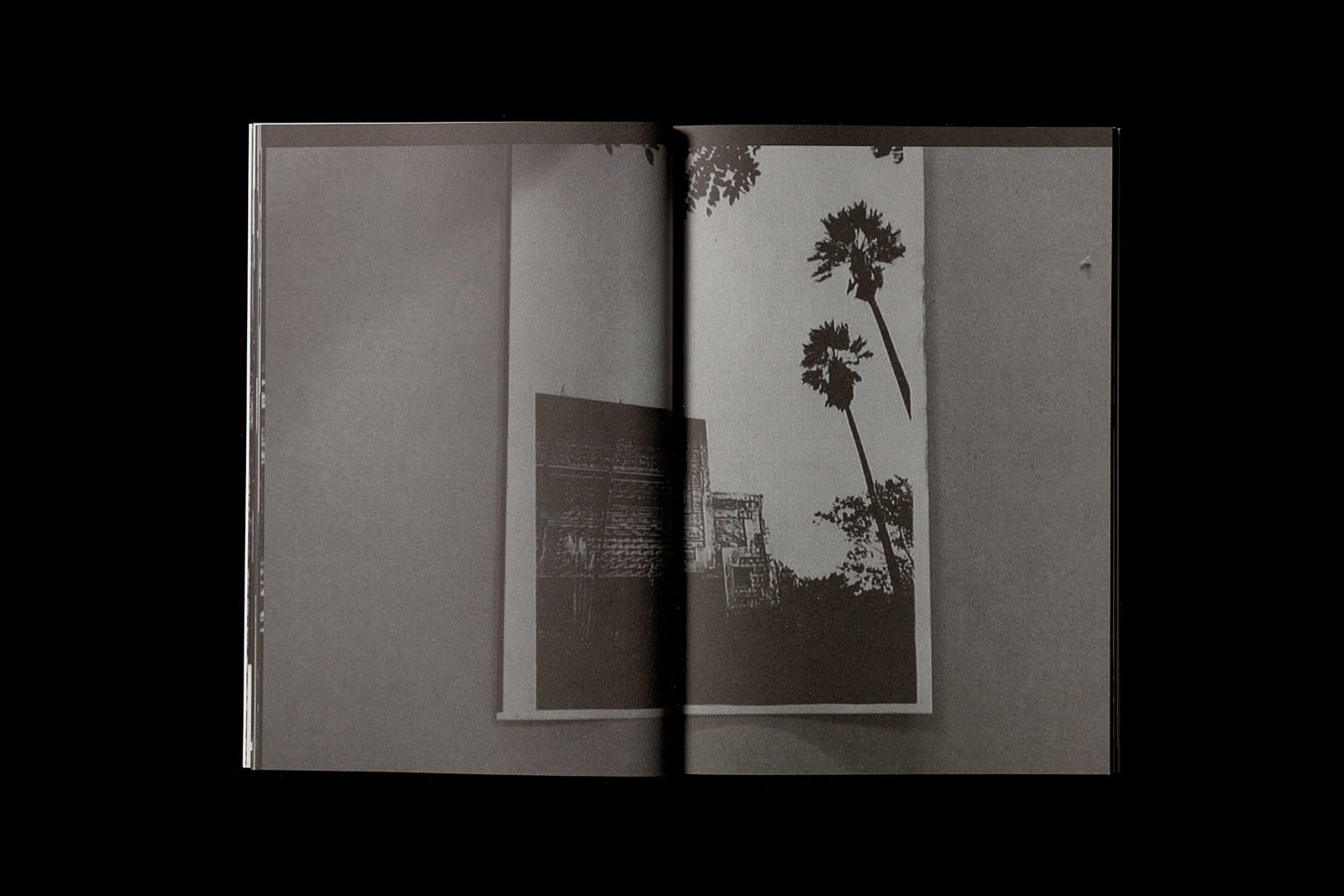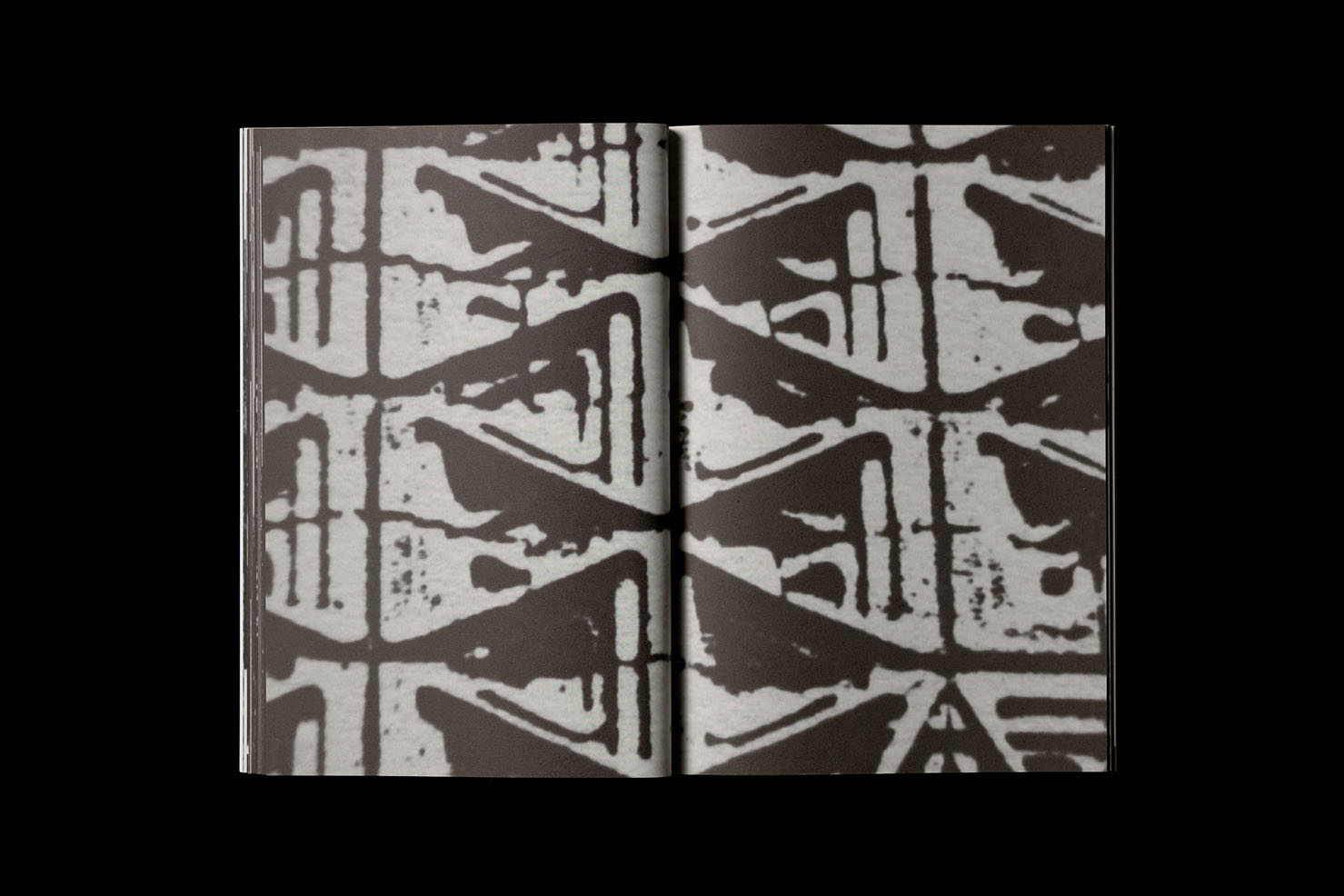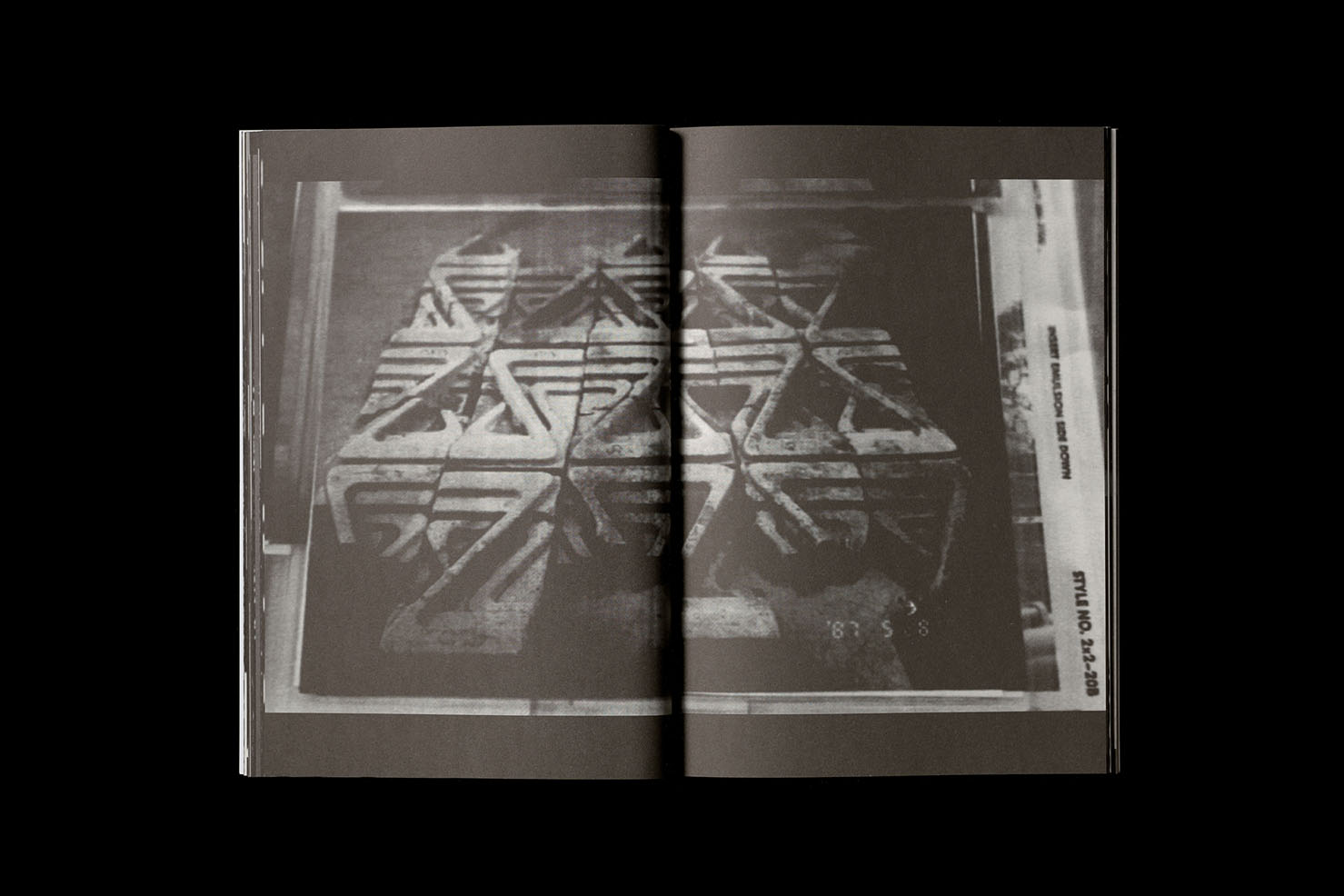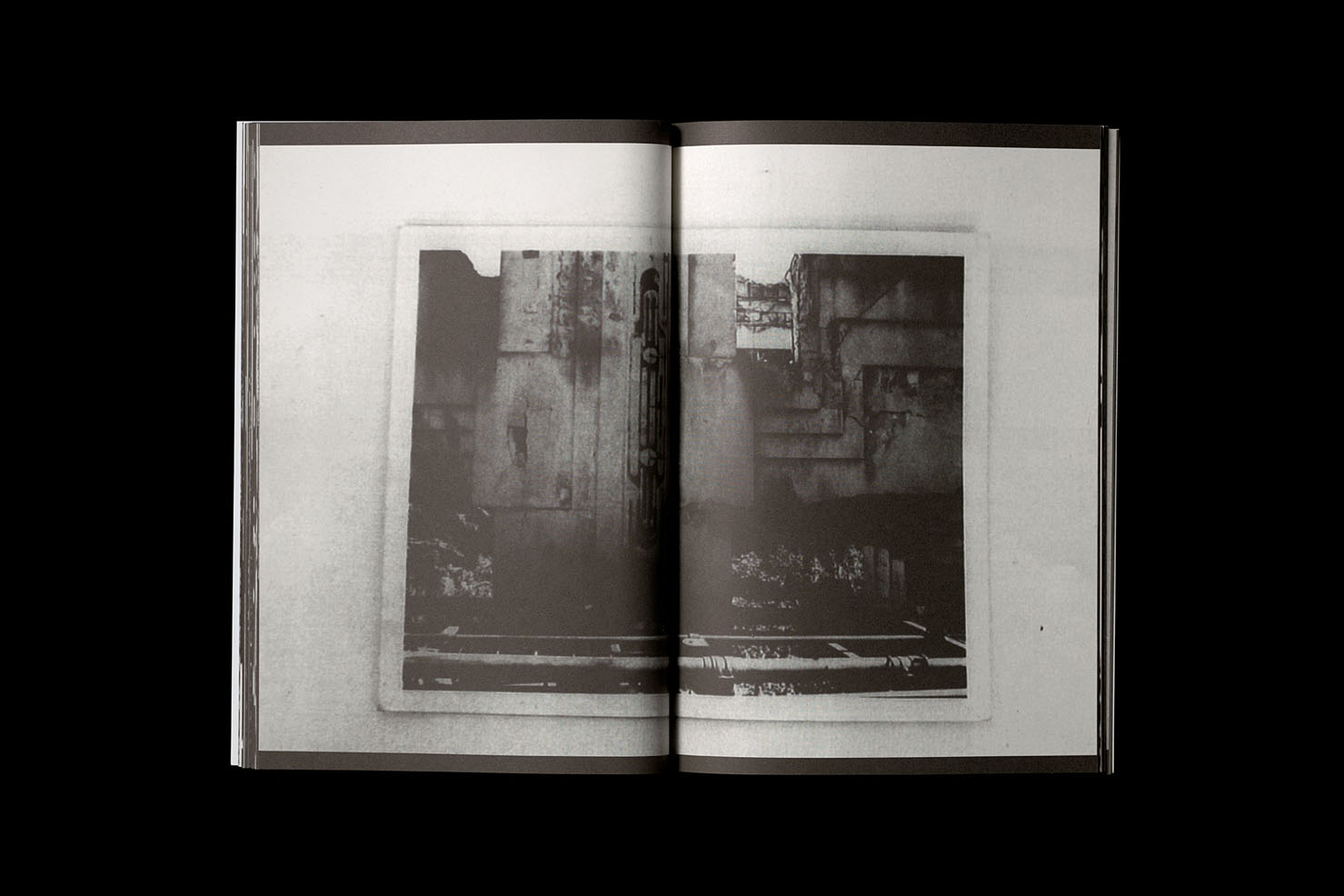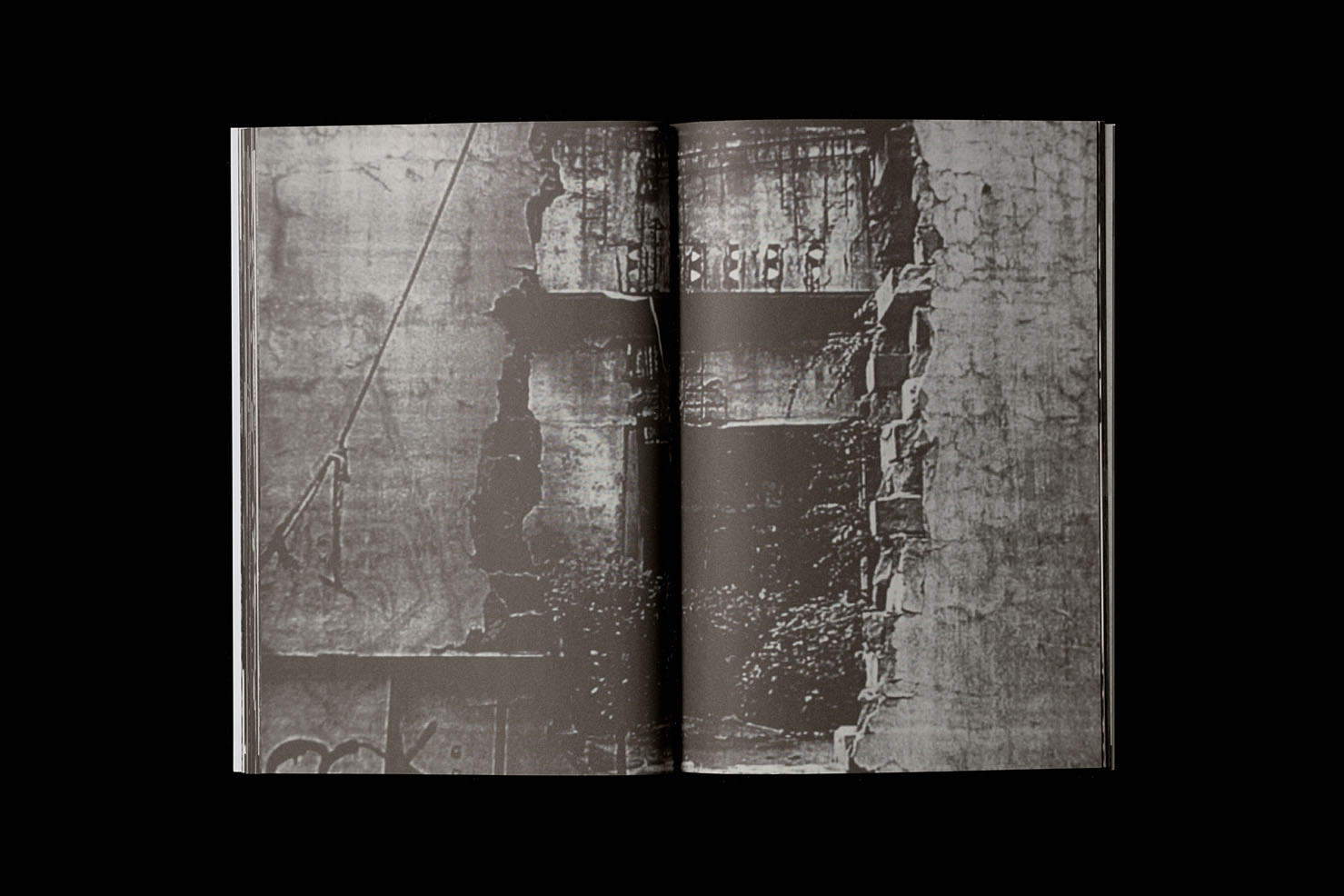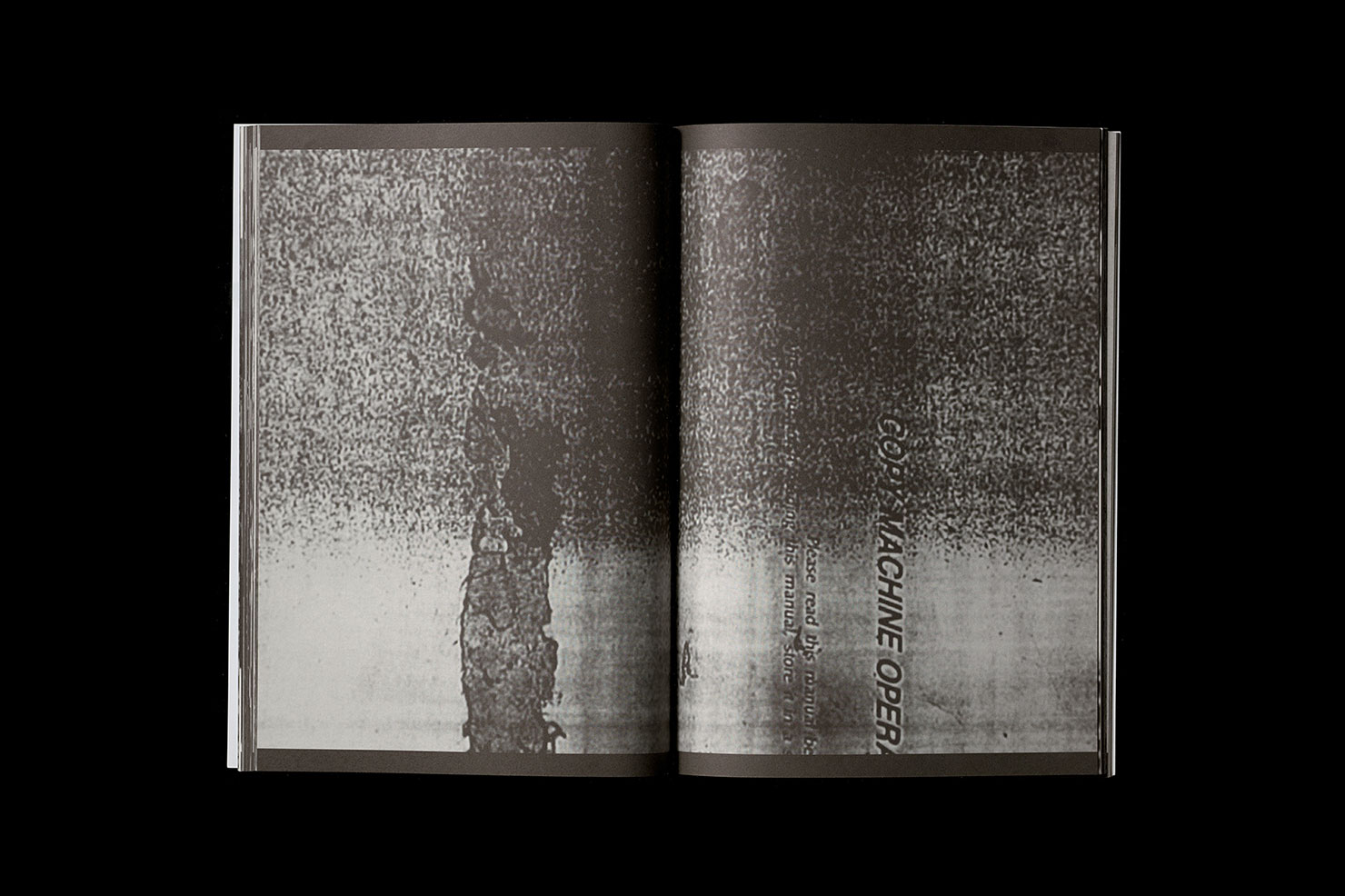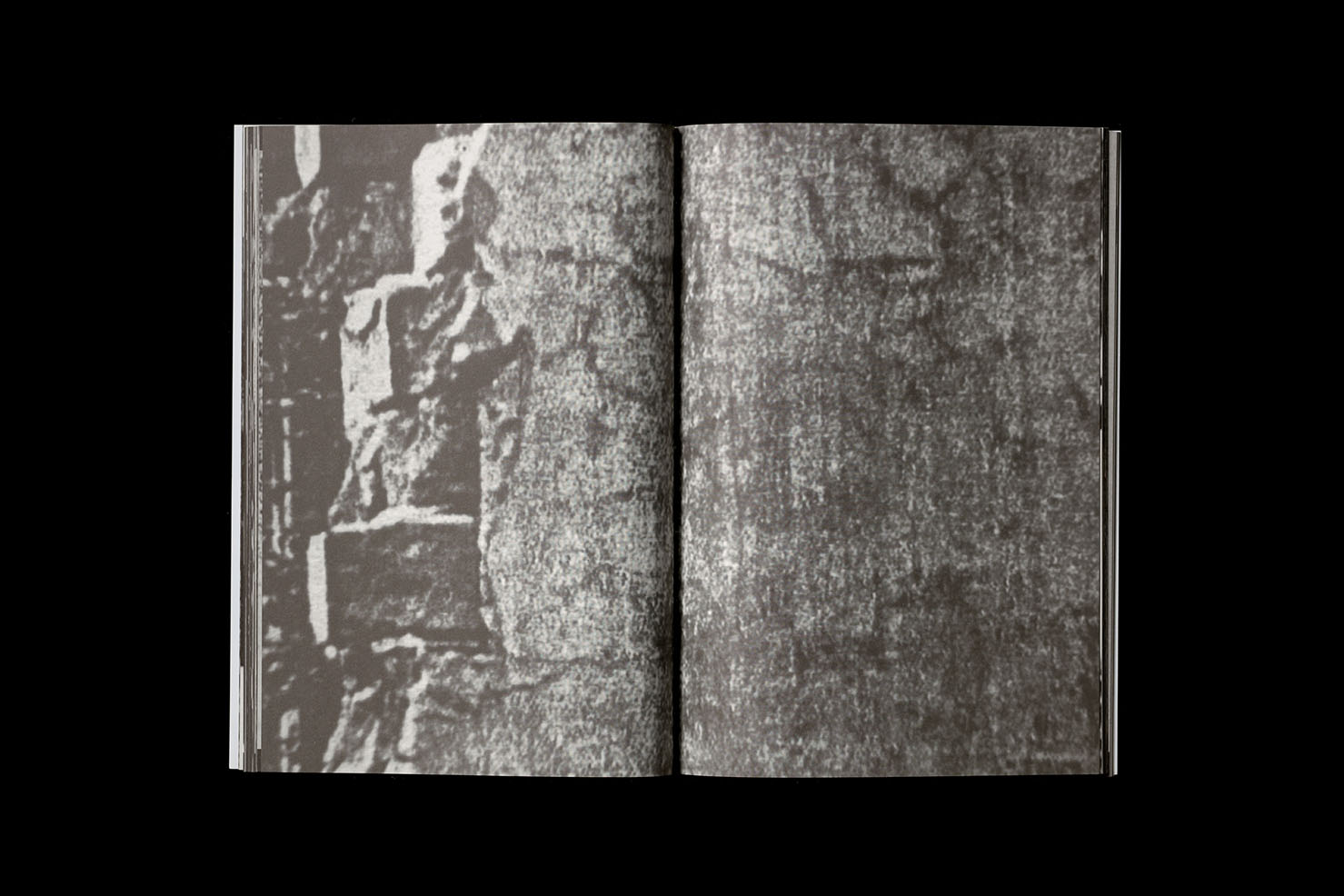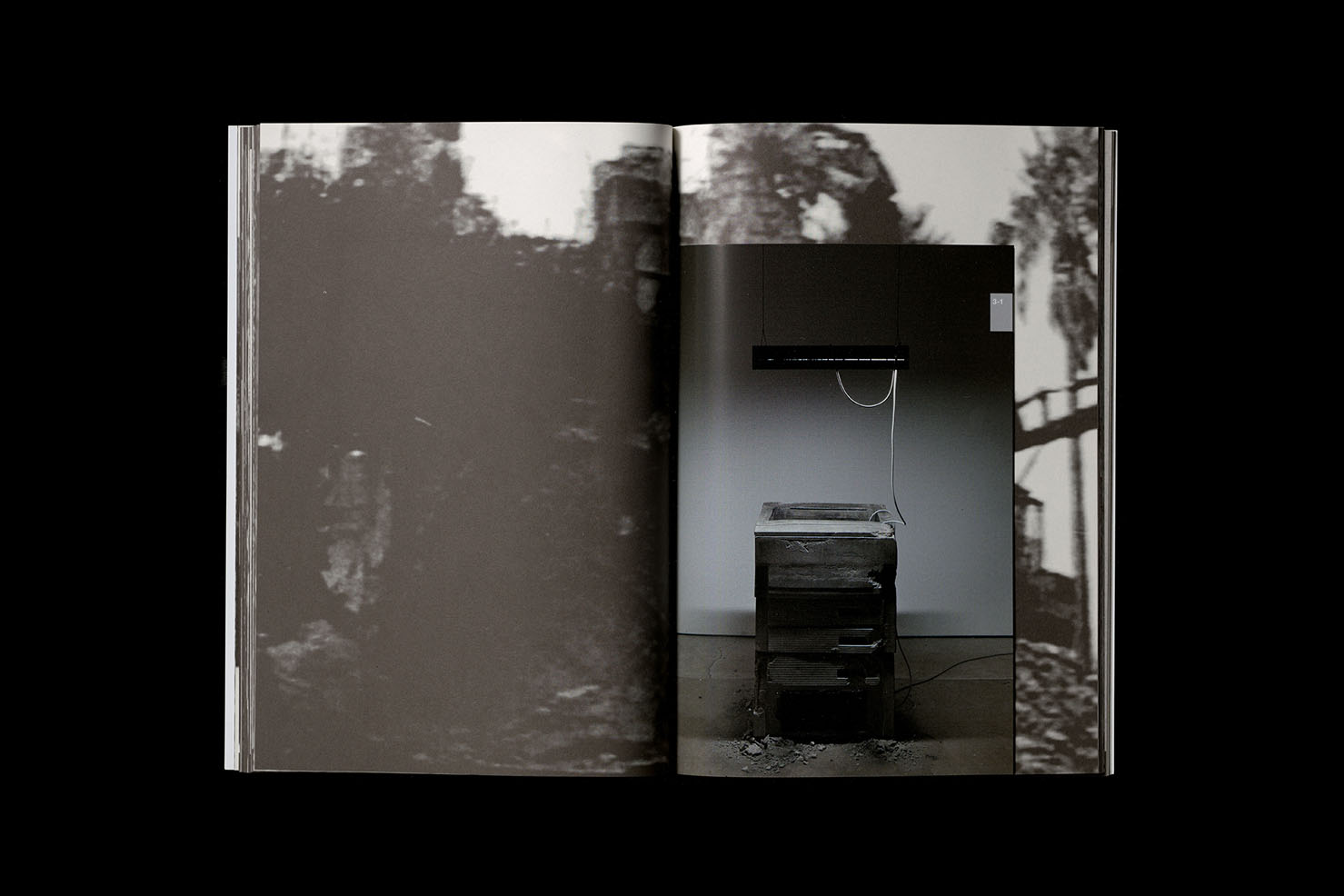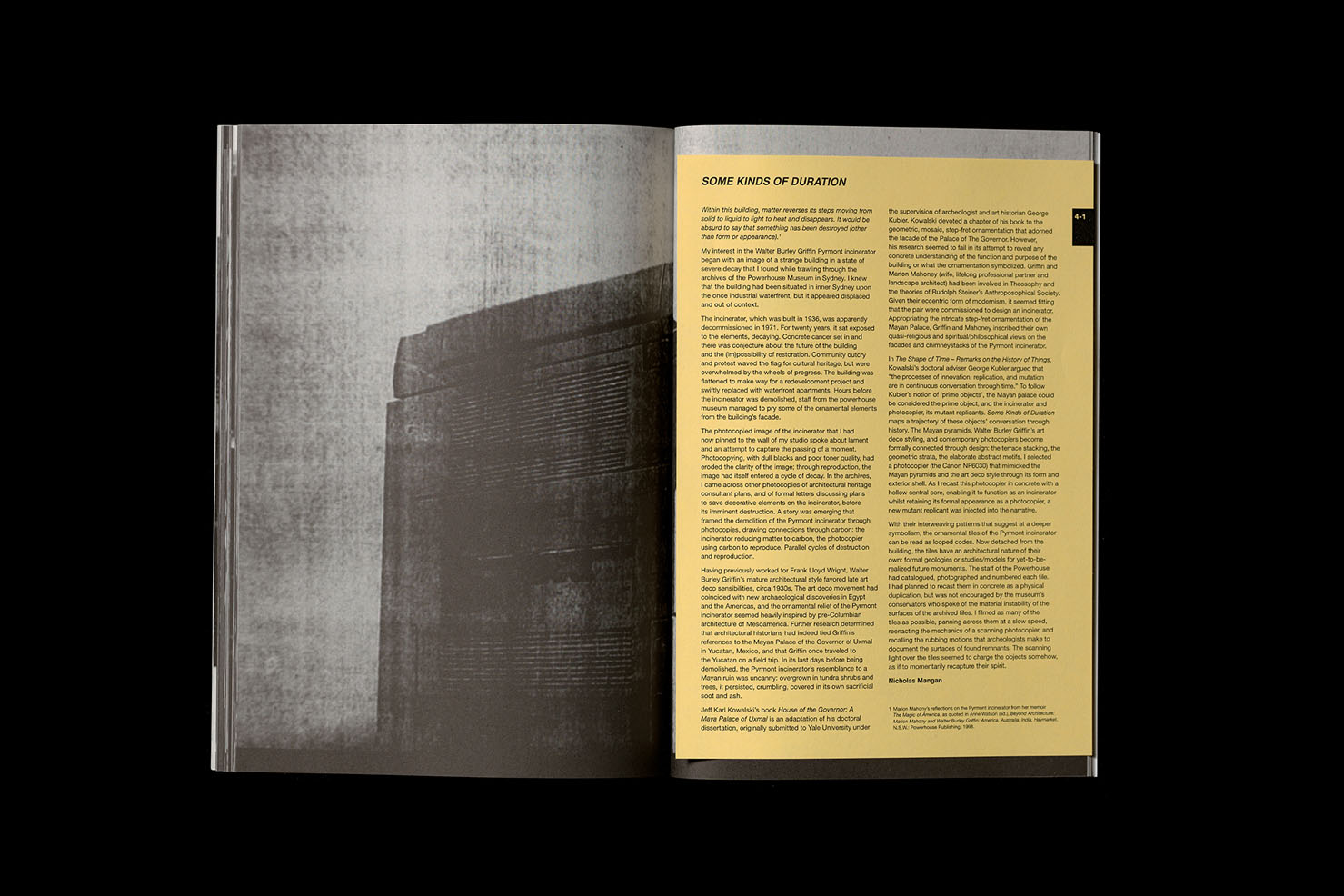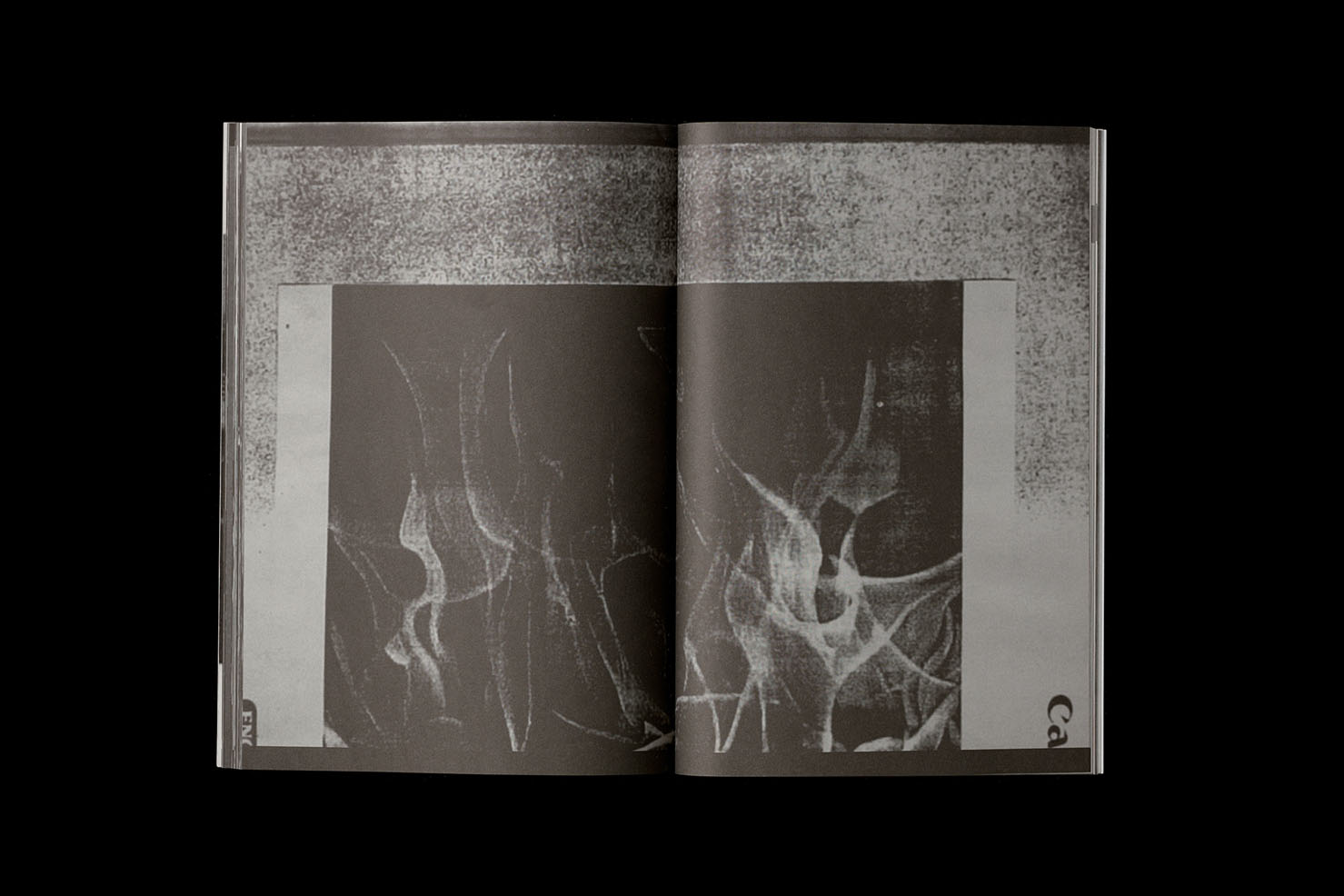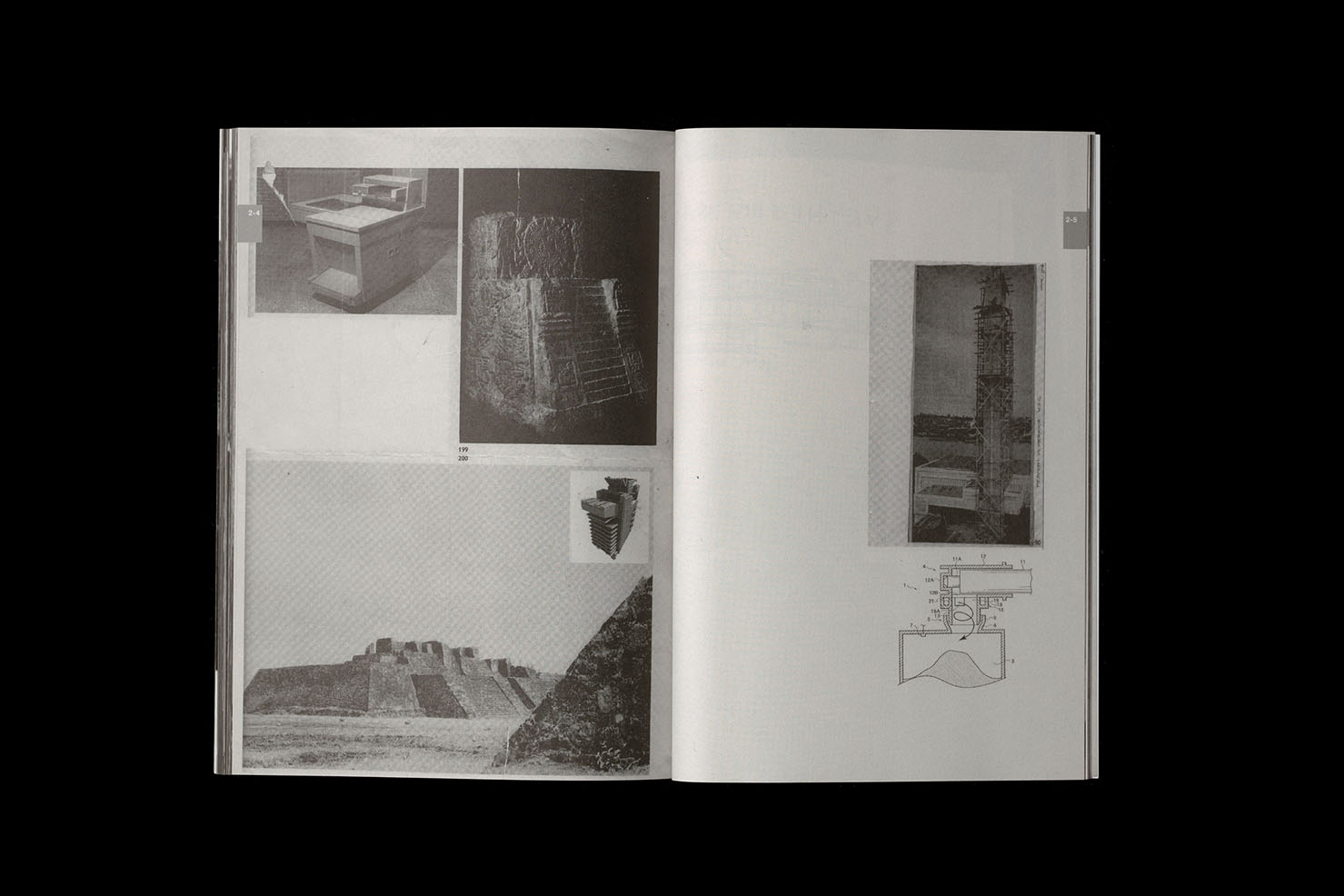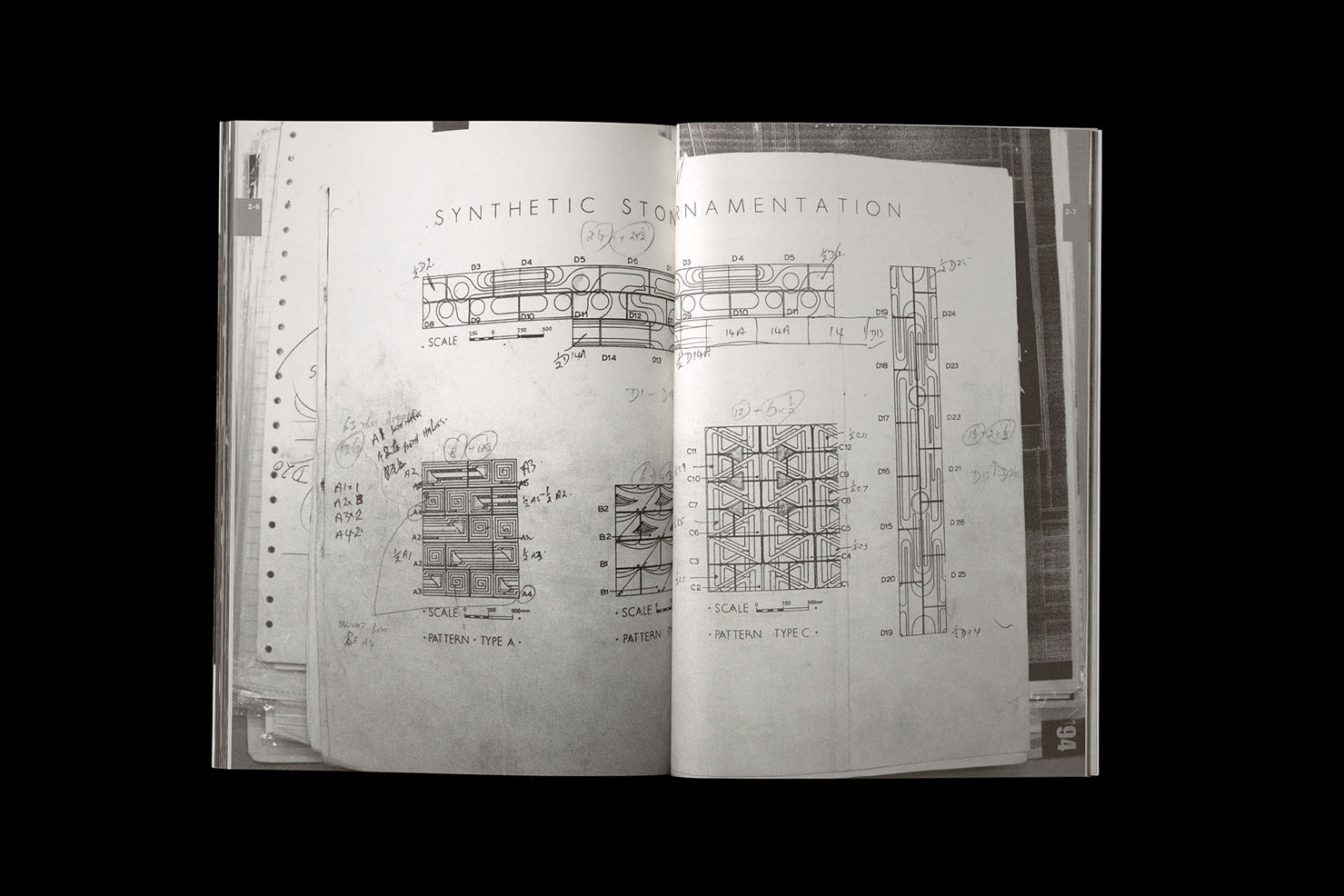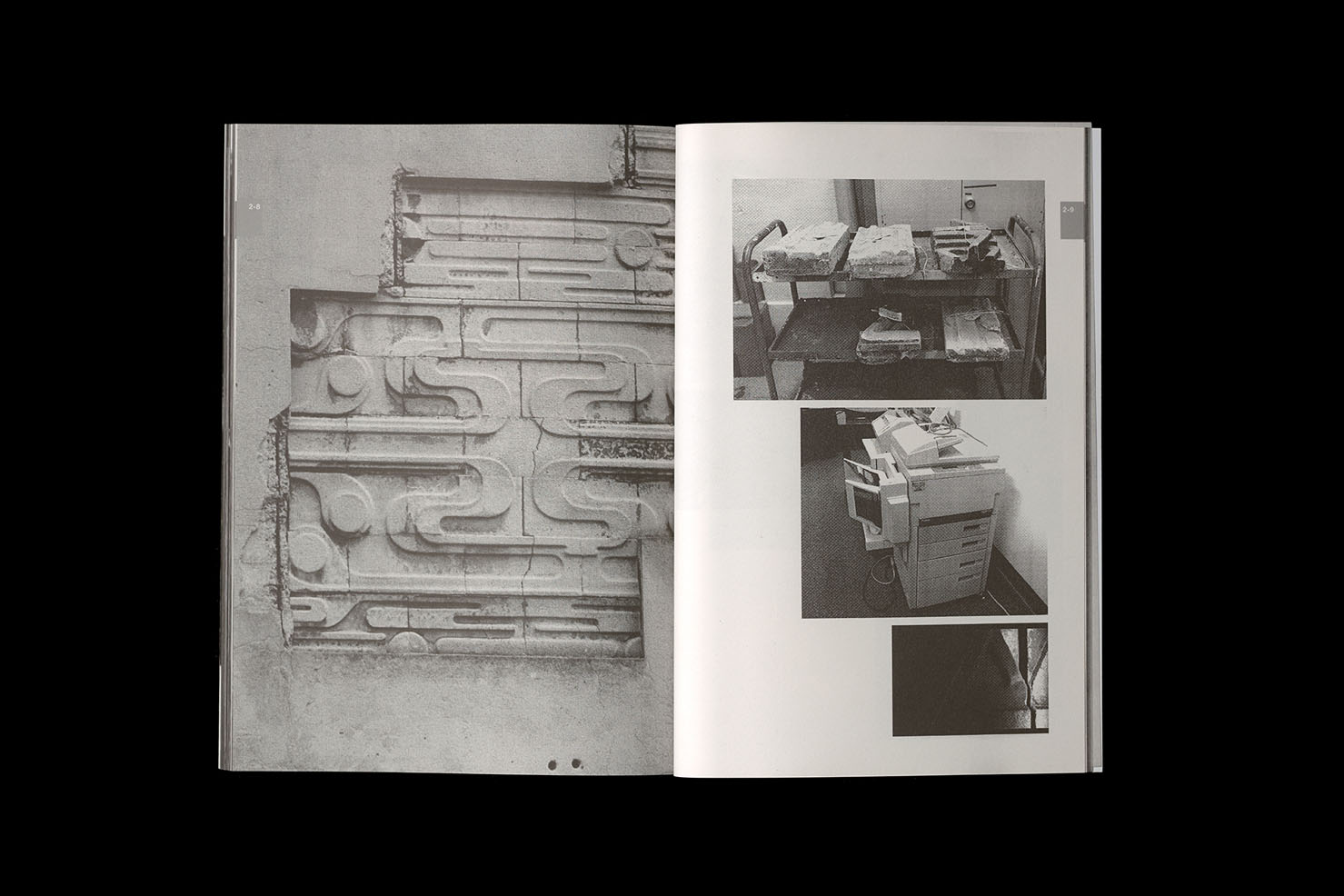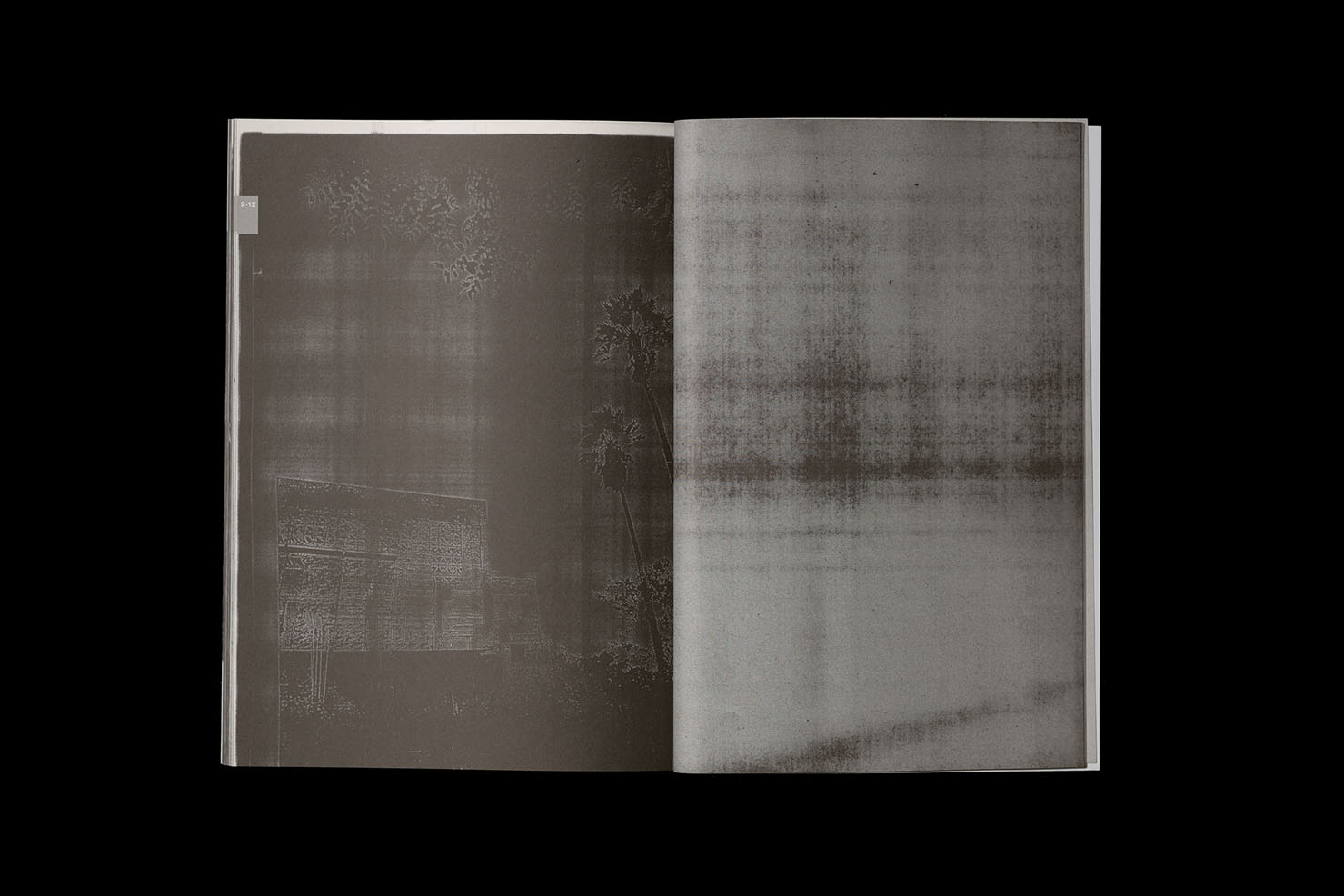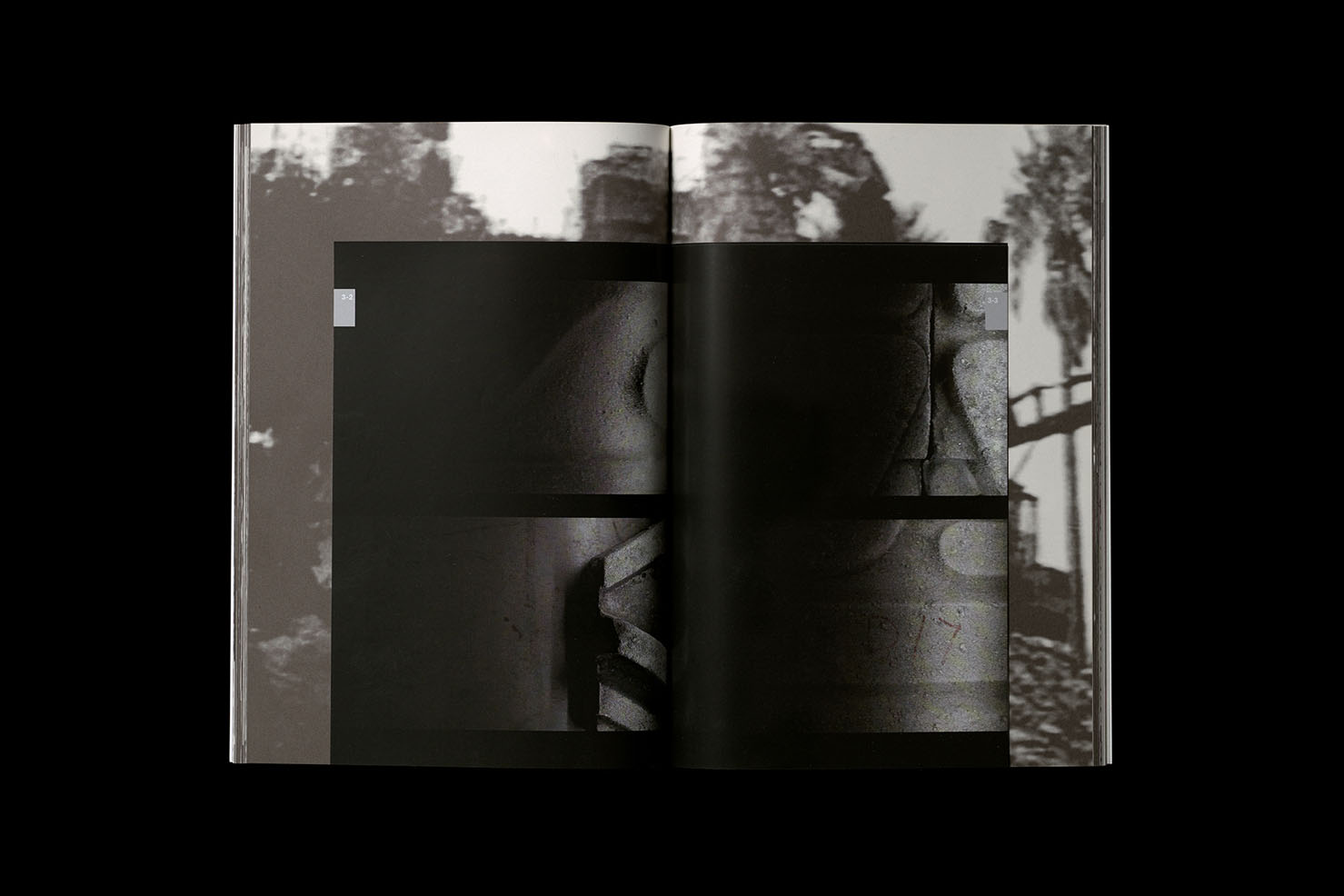 This book extends Nicholas Mangan's Some Kinds of Duration project, which was presented as a solo exhibition at the Centre for Contemporary Photography in 2012, and as part of the group show Talking Pictures at Artspace in 2011.
The book includes: the complete frames of the video work Some Kinds of Duration #1; stills from the video work Some Kinds of Duration #2; installation details; notes on the project written by Nicholas Mangan; and collaged reference material never previously exhibited.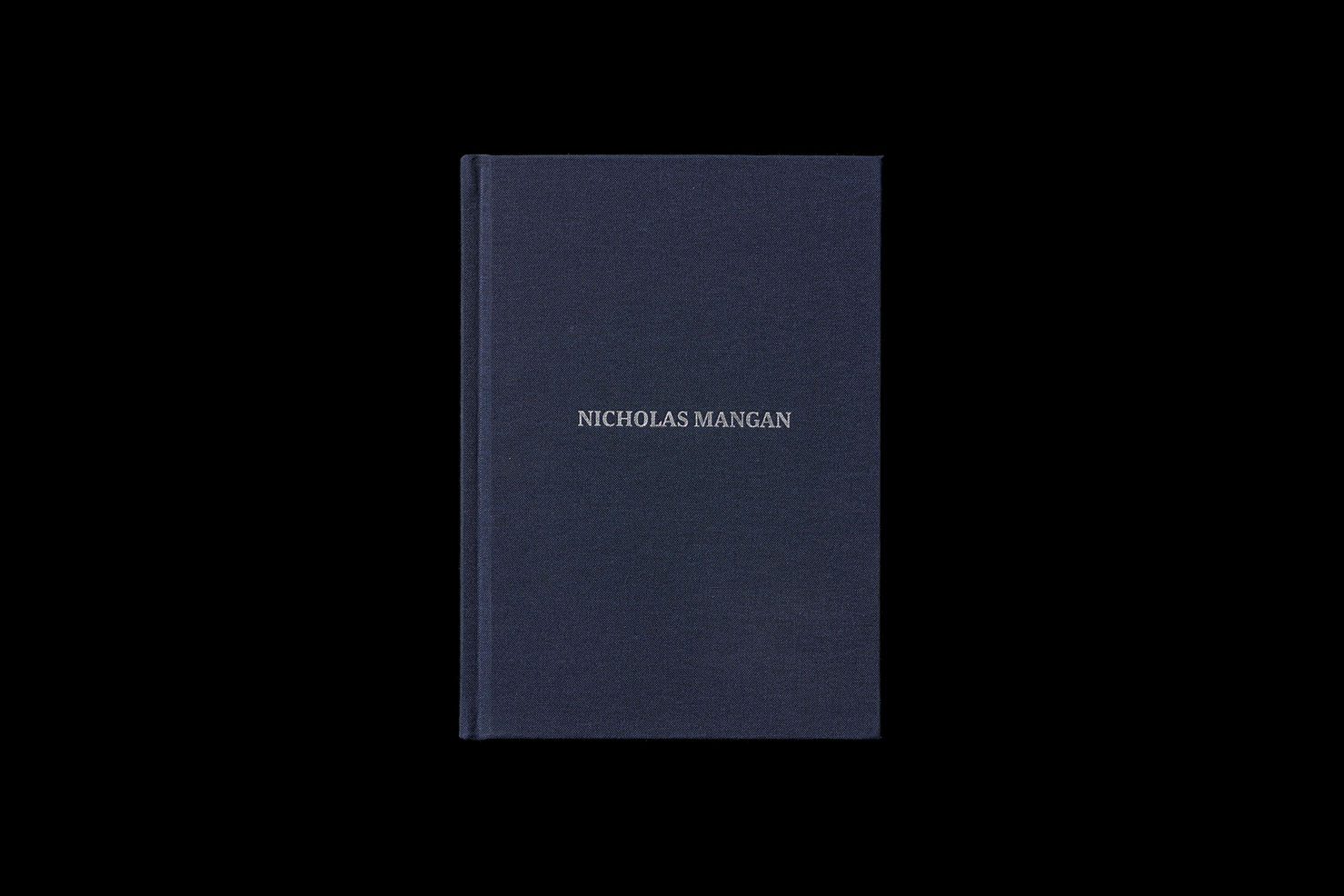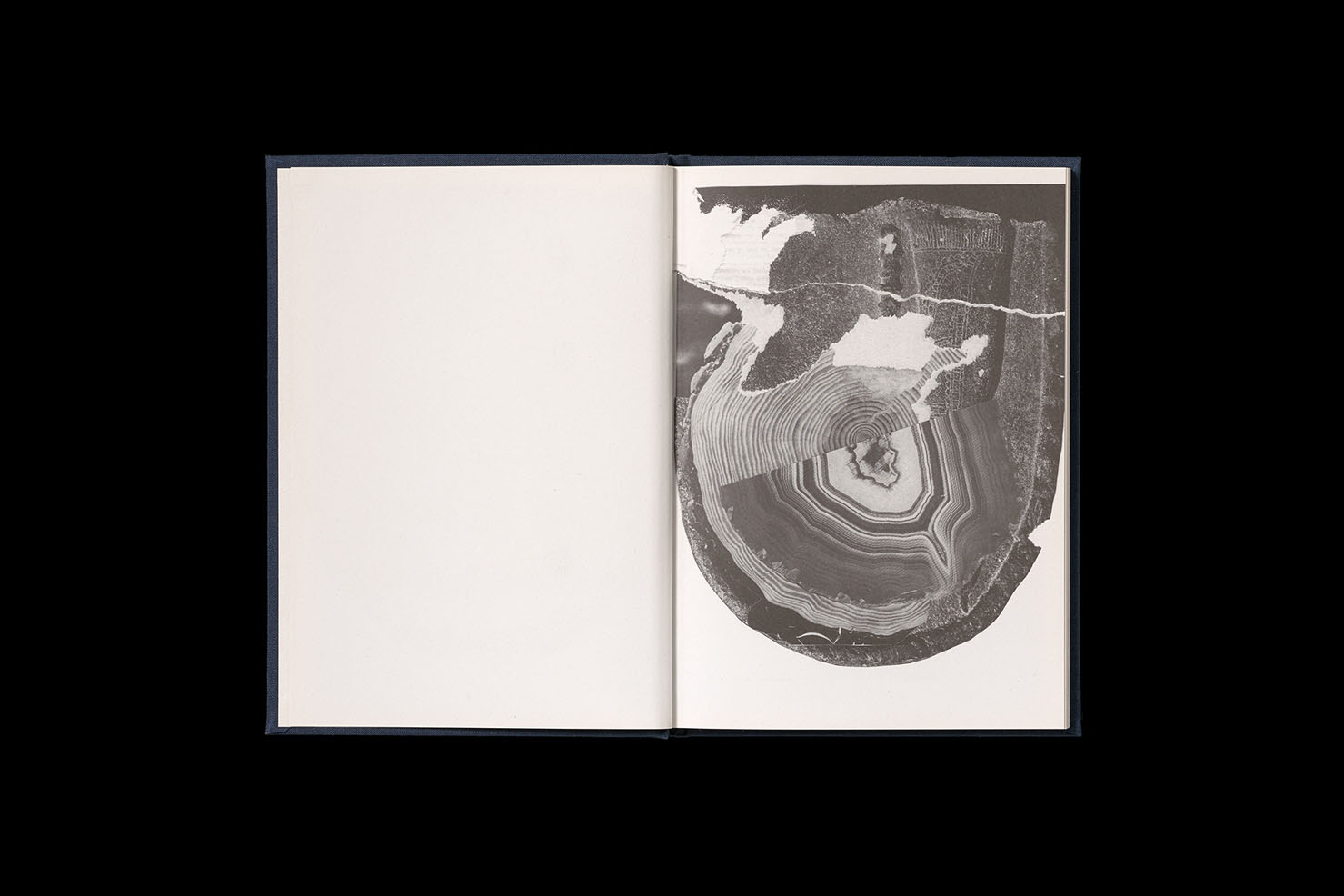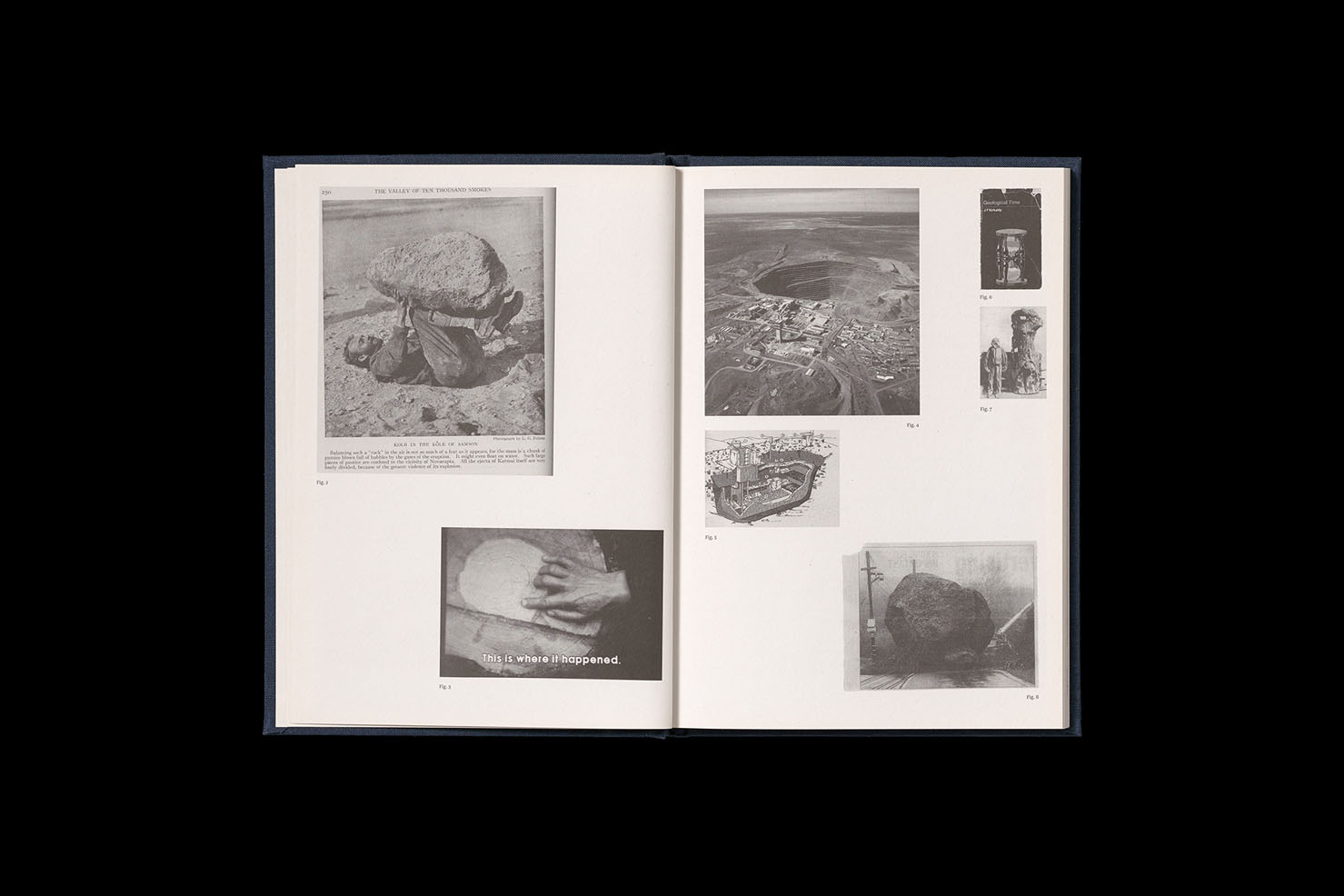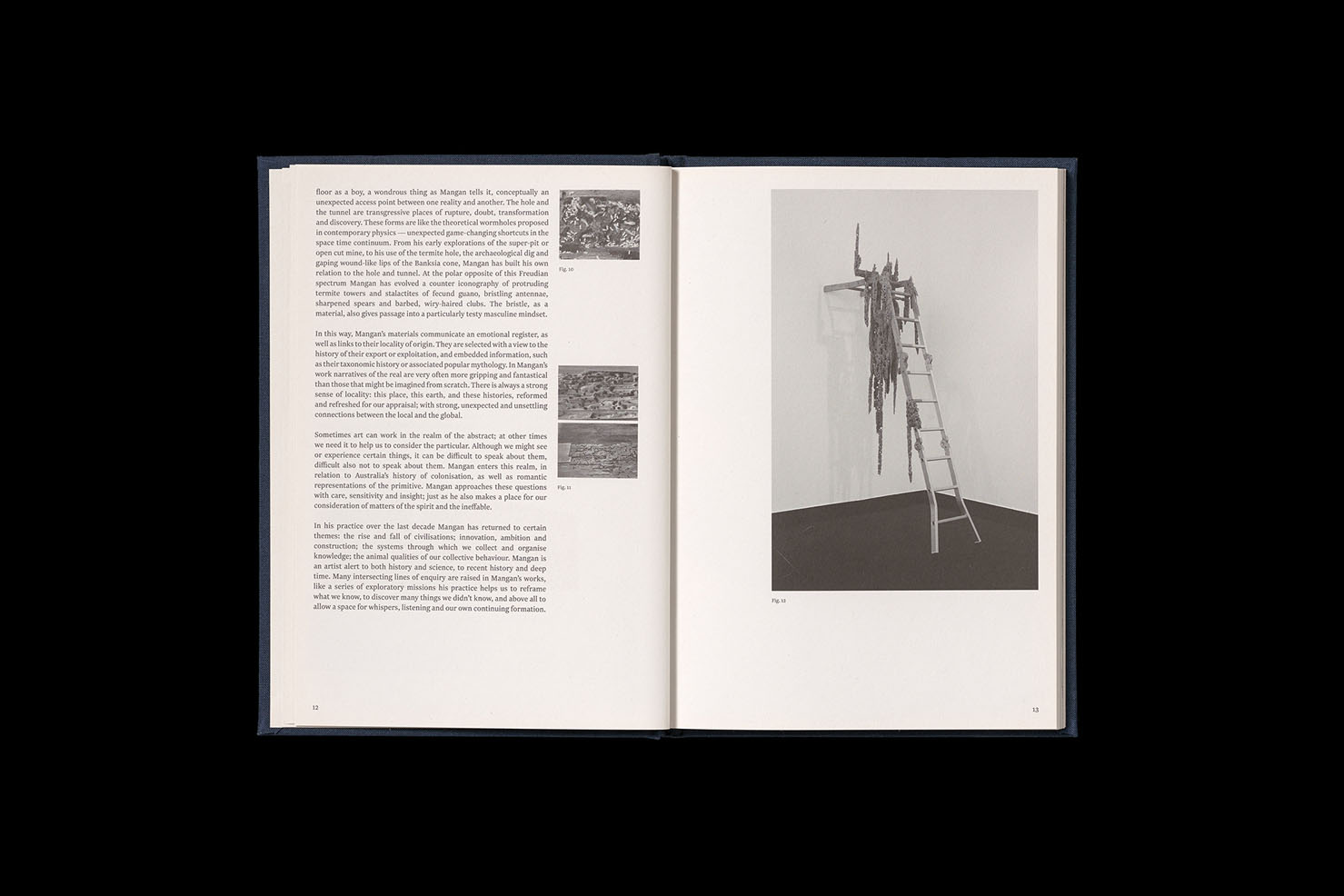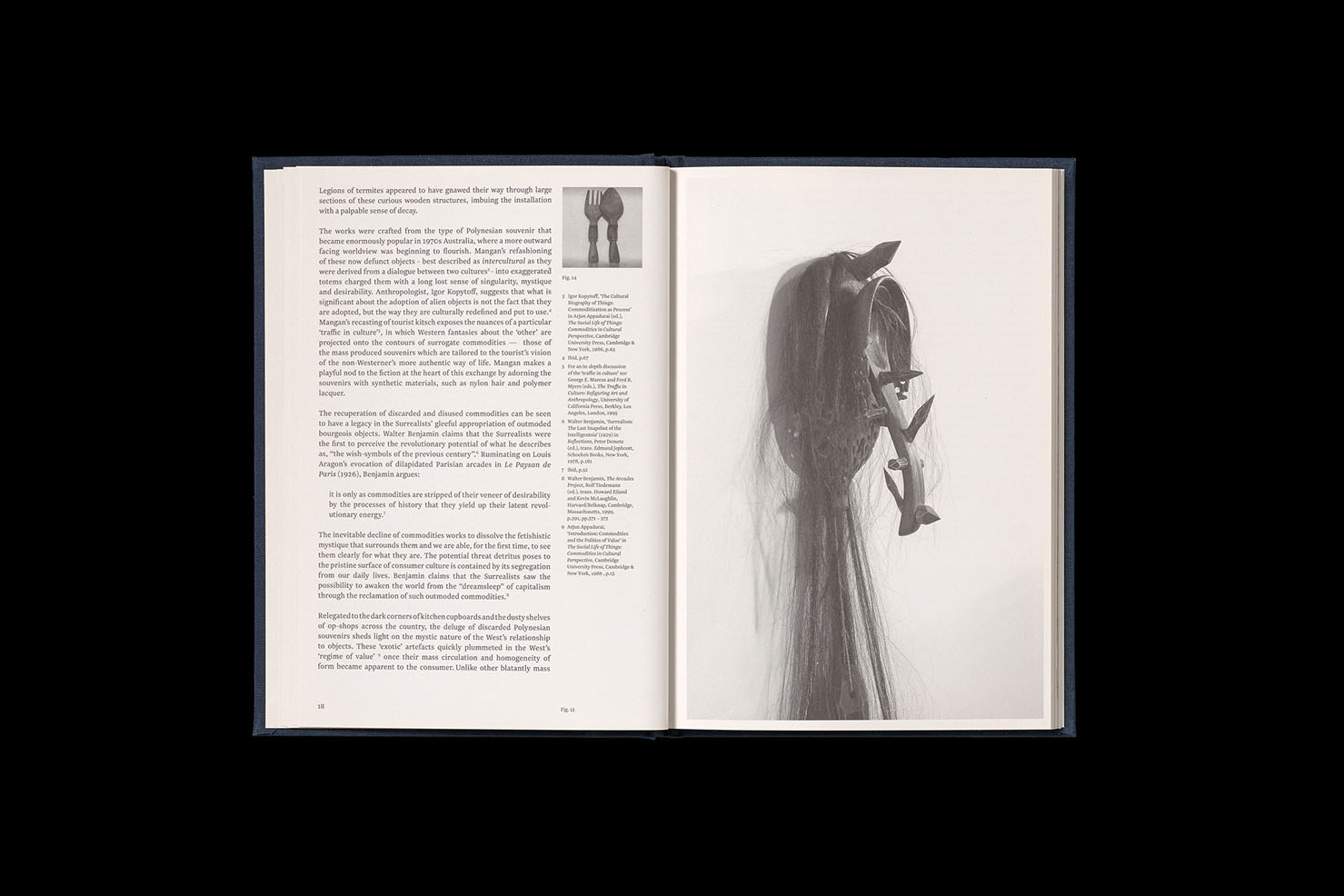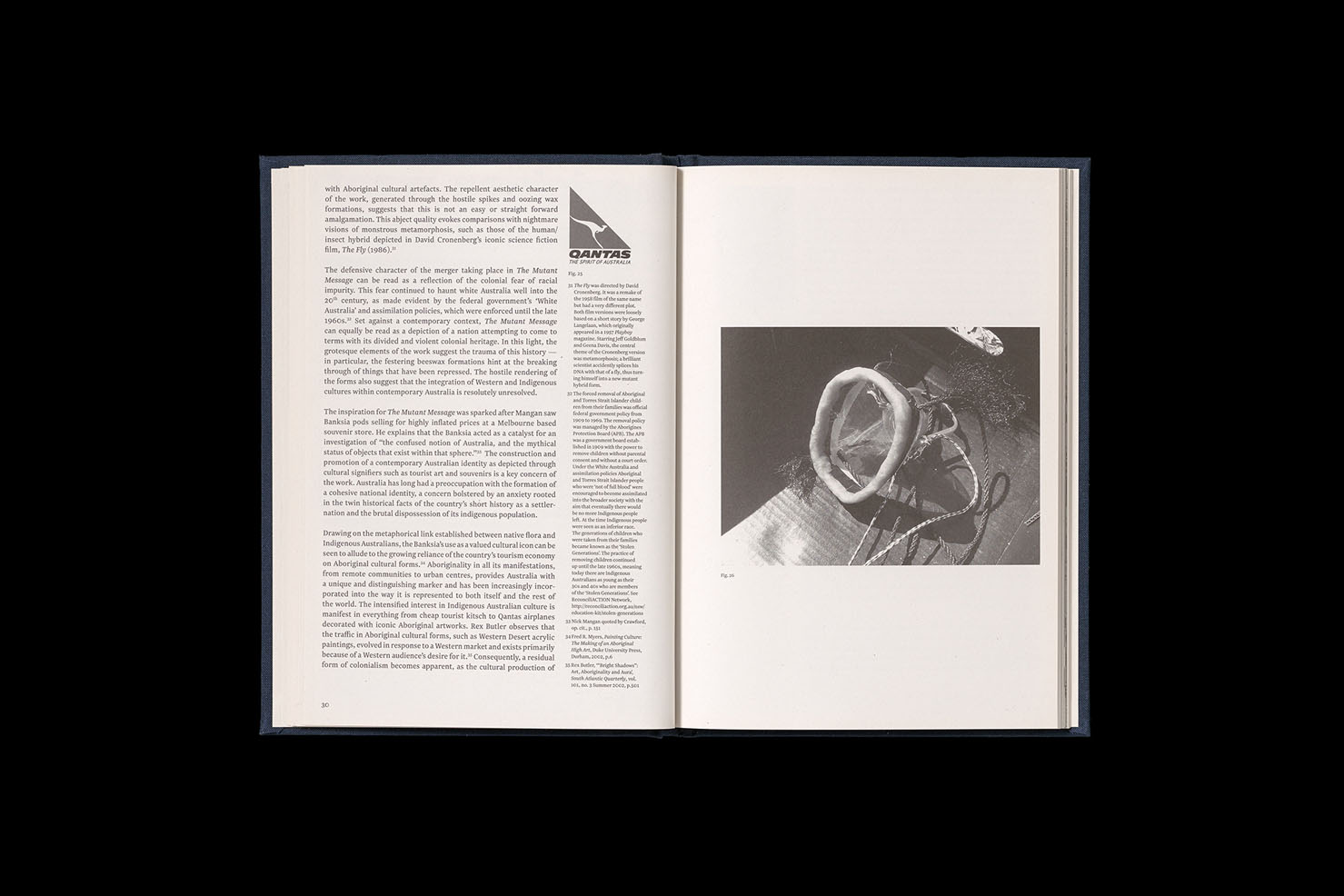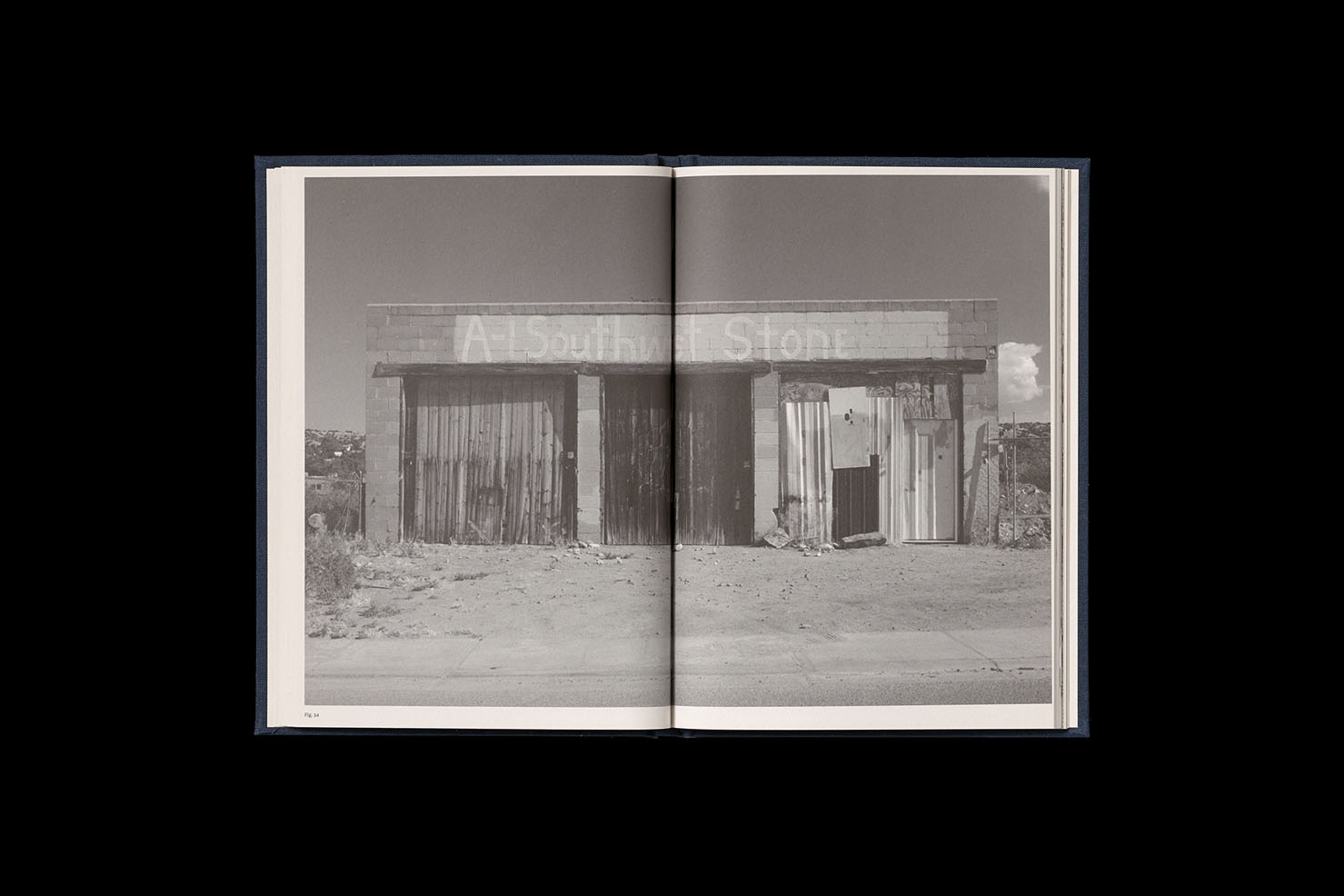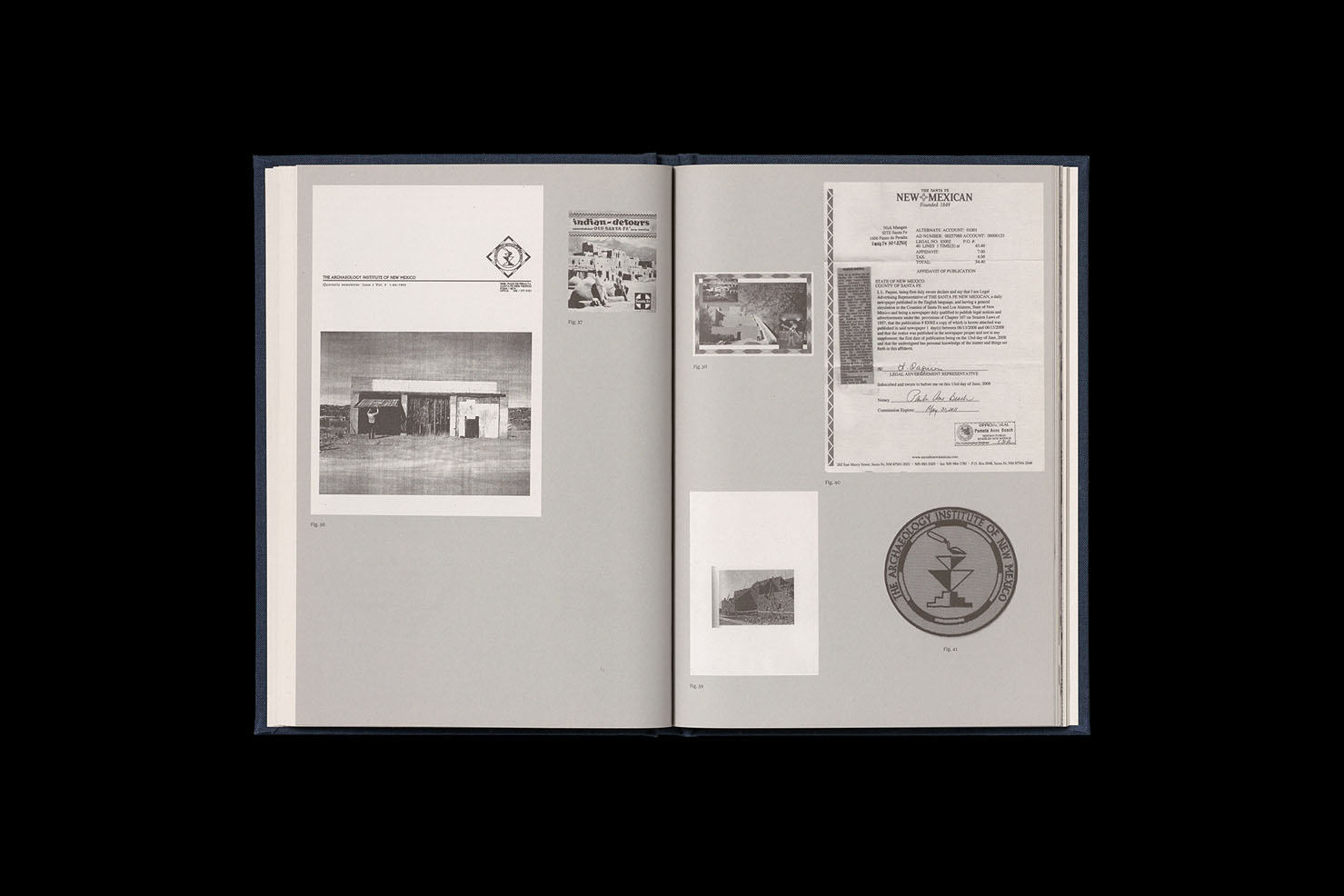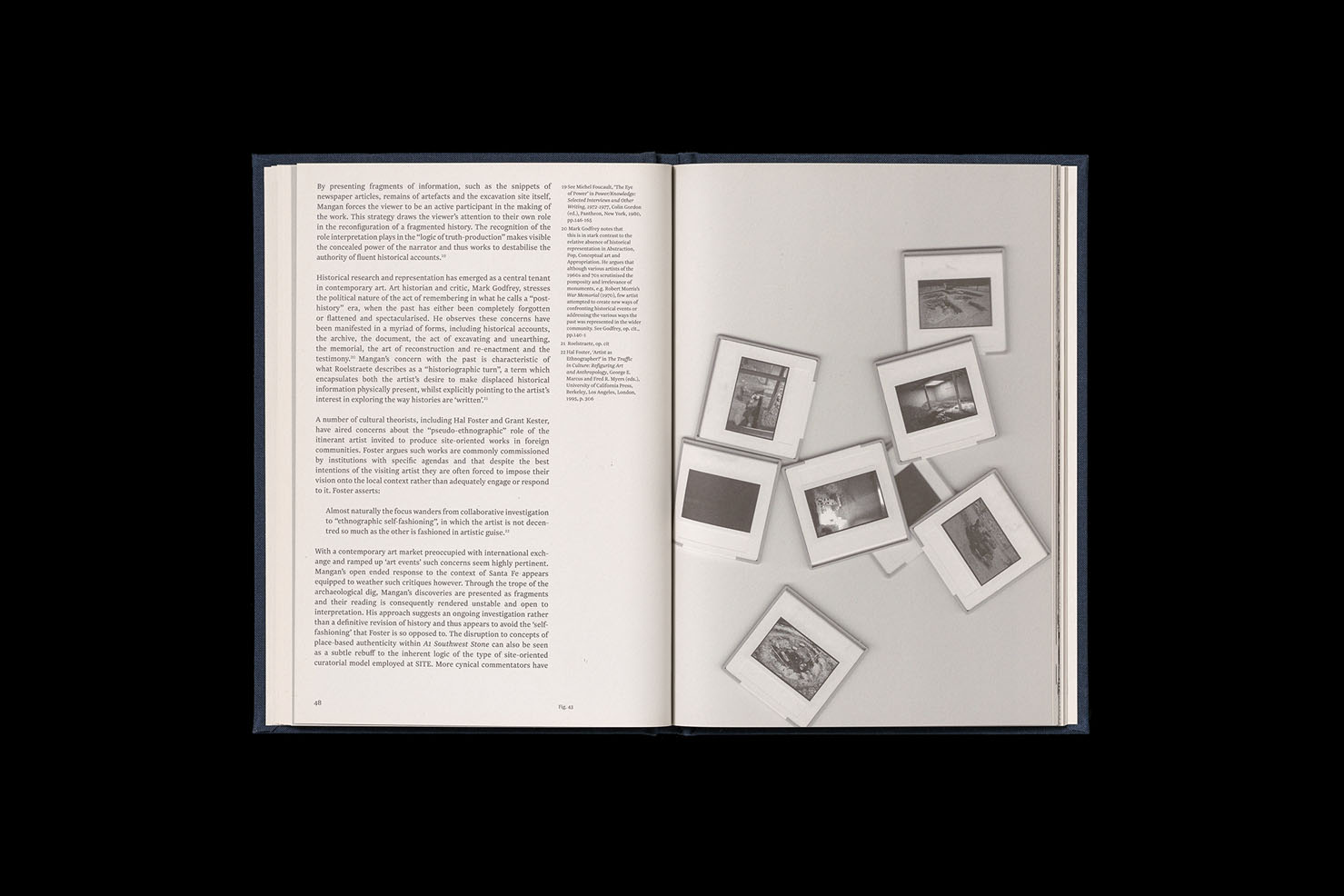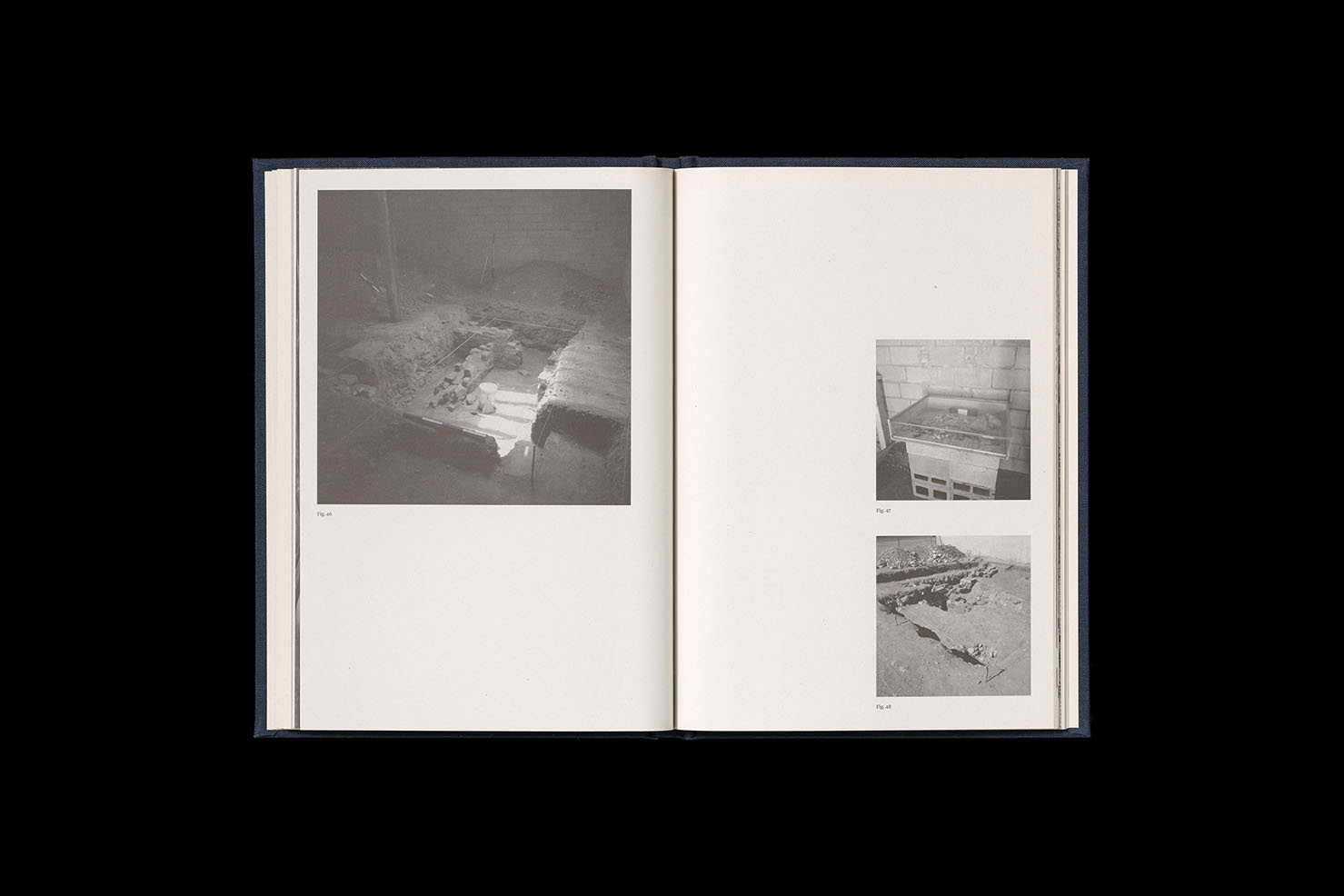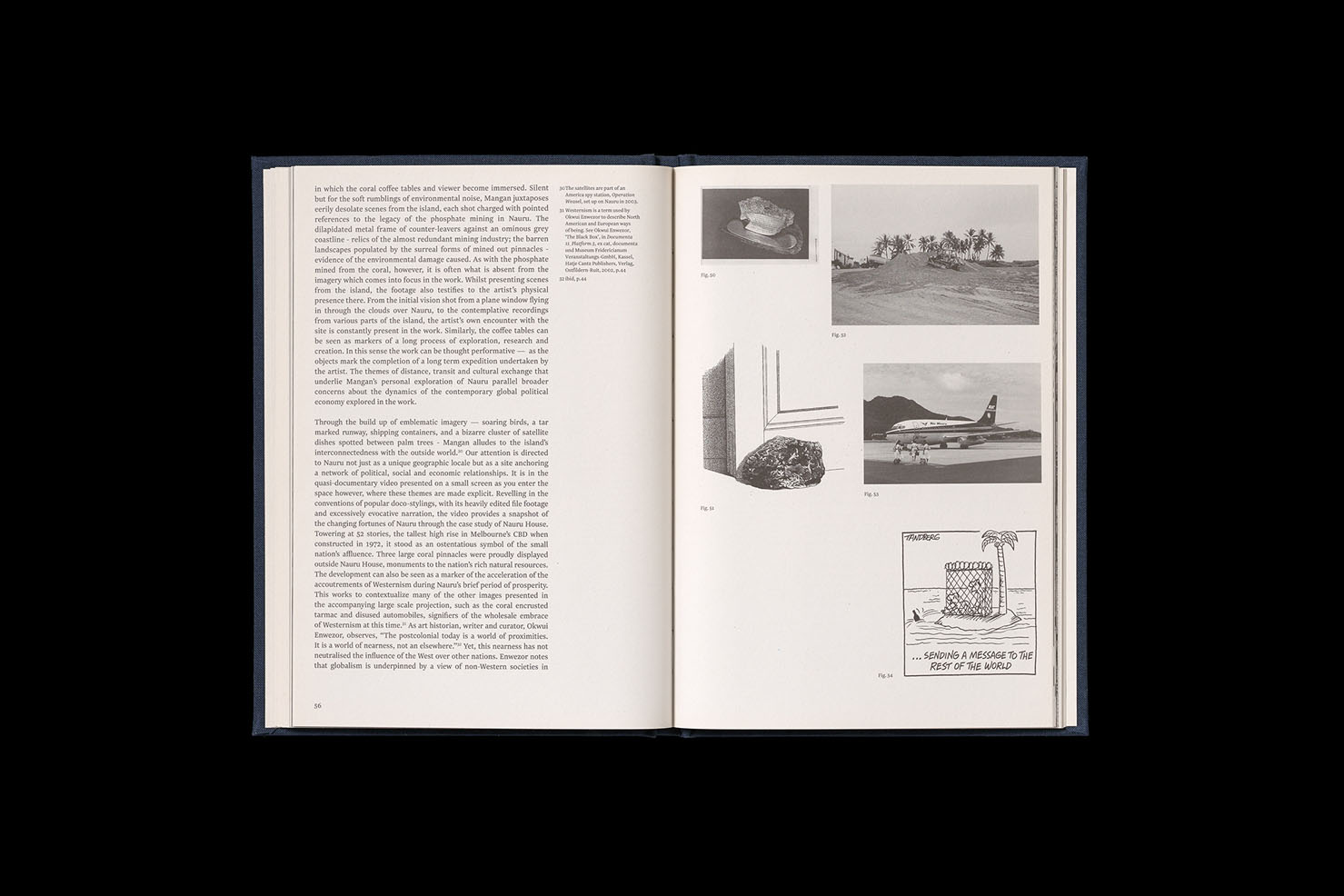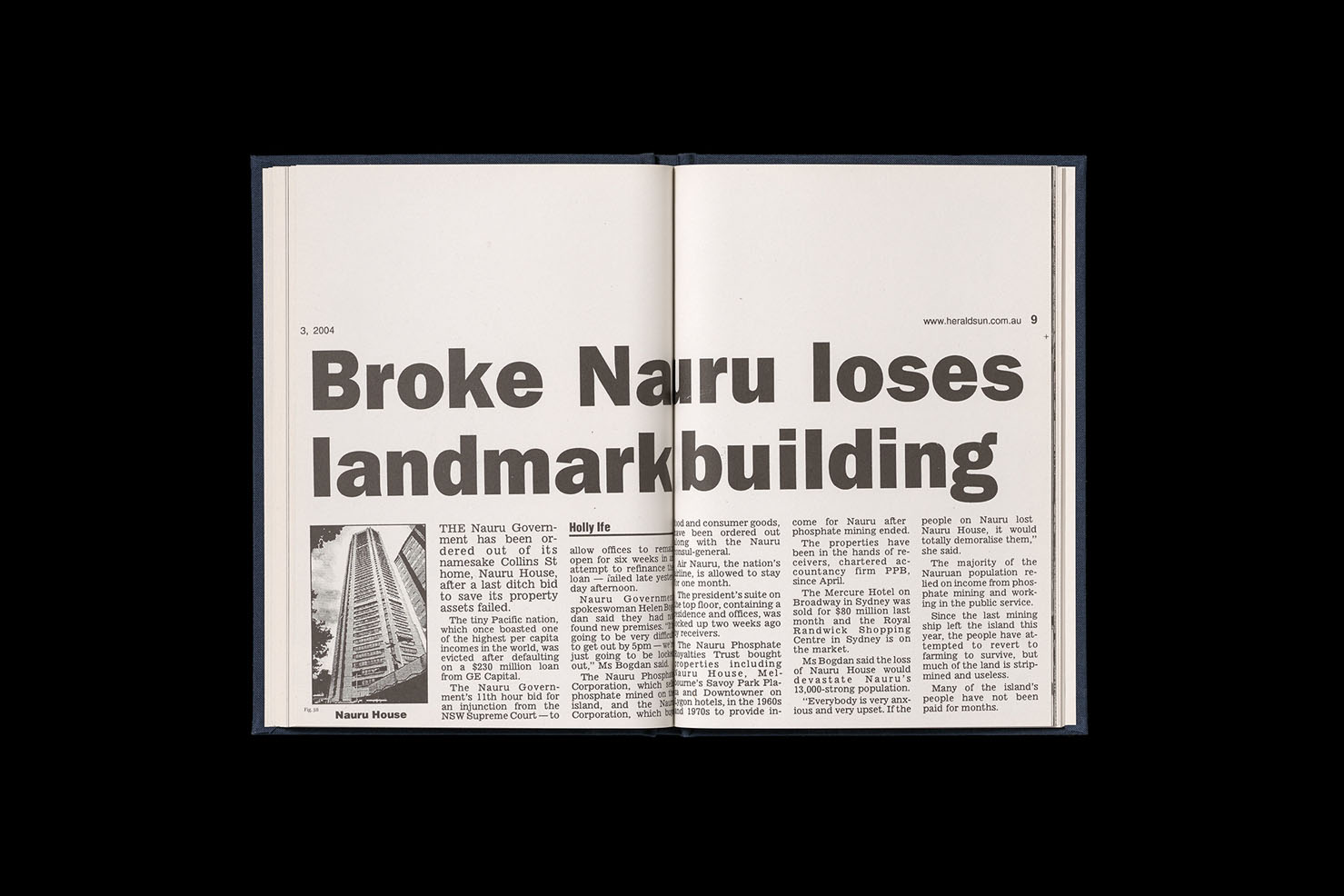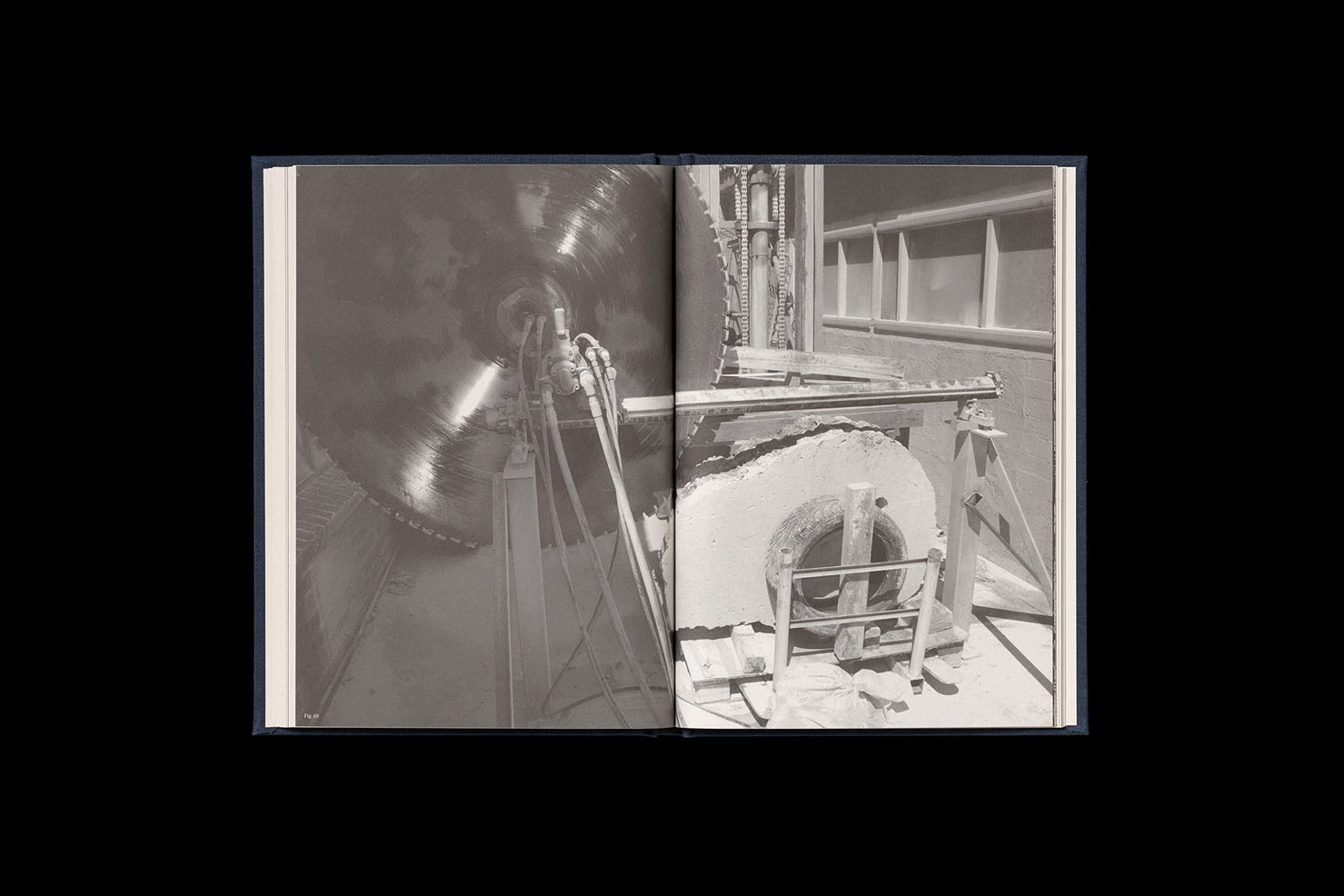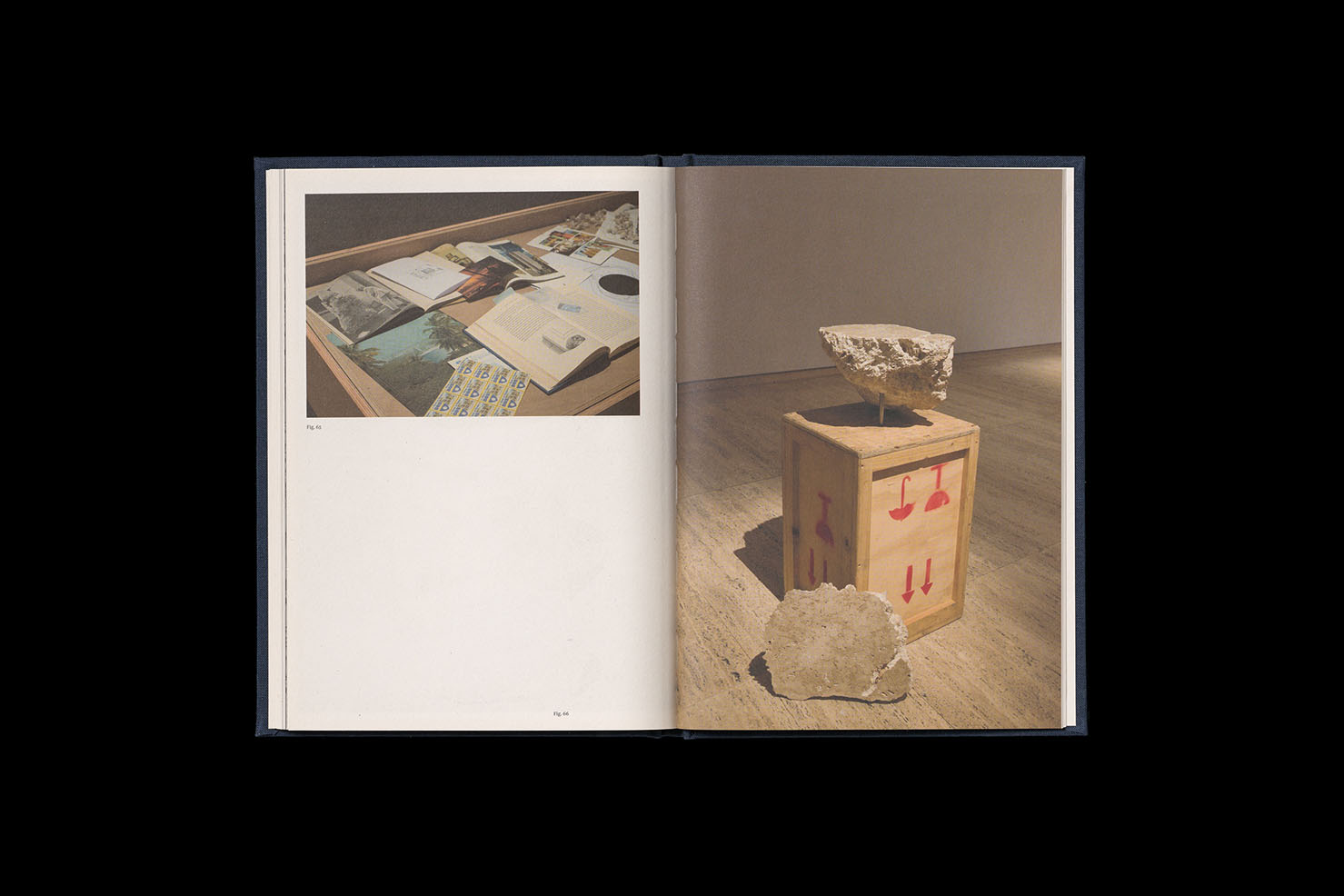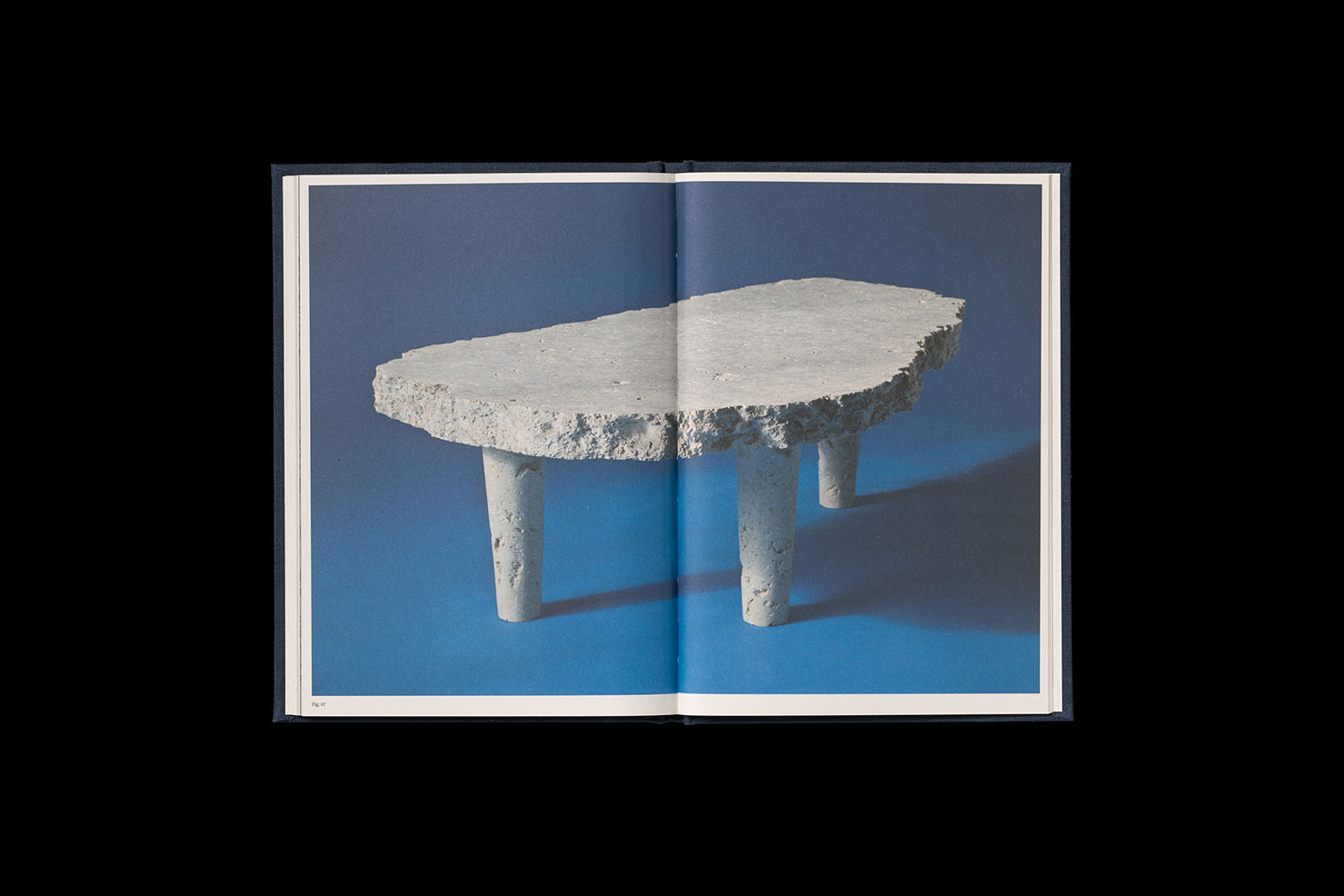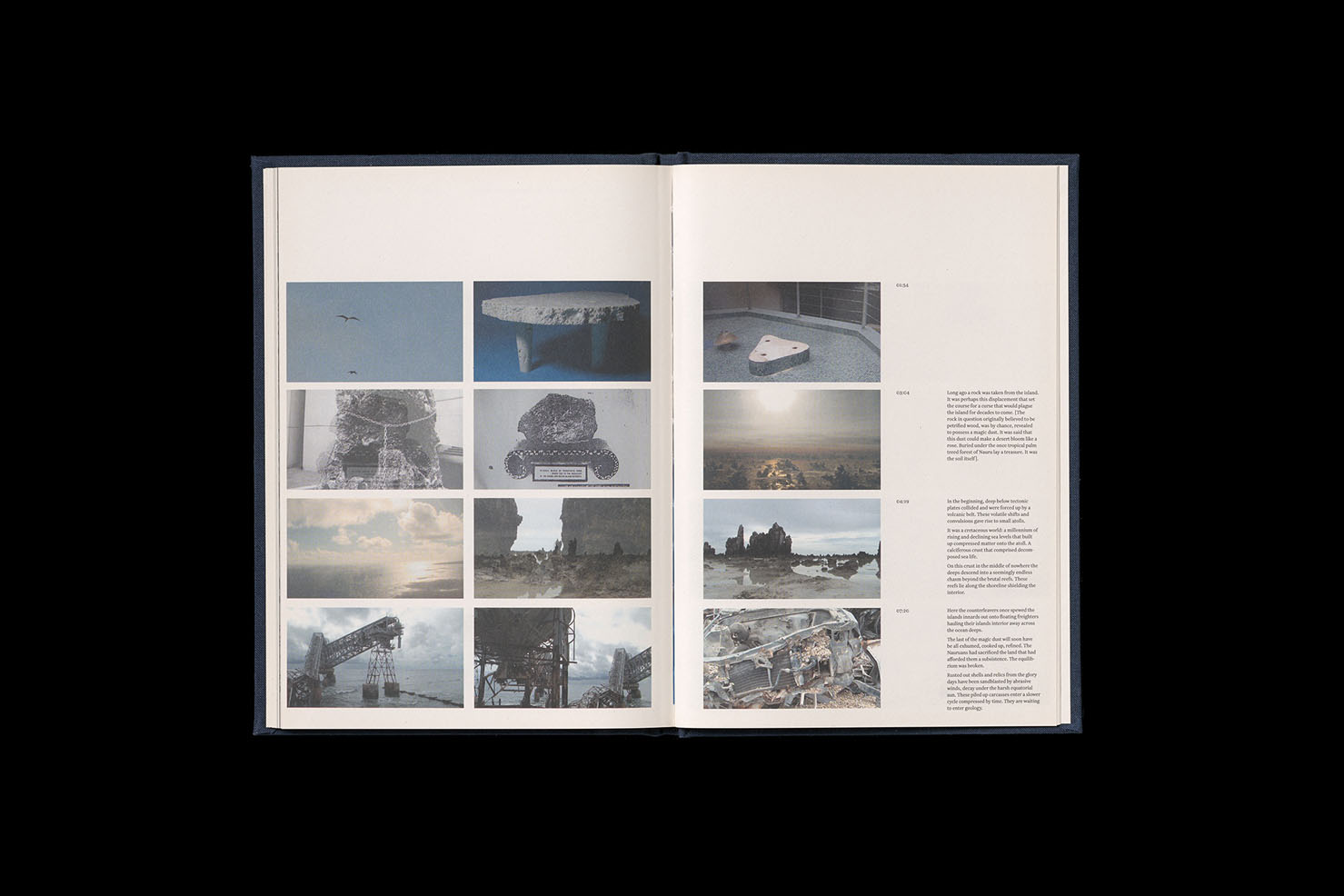 The publication documents and discusses four major works by Nicholas Mangan: The Colony 2005, The Mutant Message 2006, At Southwest Stone 2008 and Nauru, Notes from a Cretaceous World 2010.